By Eric Smith
Recent news from the recreational vehicle industry might lead some to believe that it's doomed, but Winnebago Industries Inc. CEO Michael Happe has a much more upbeat market outlook.
Yes, RV shipments are down. And yes, Winnebago itself just saw its fiscal fourth-quarter revenue dip 1.1 percent while its motorhome segment sales plummeted 12.2 percent.
But a combination of other key factors has Happe and his team optimistic about the company's prospects. Not only were sales of Winnebago's towables up 6.3 percent, but the company's most recent portfolio addition should help the company diversify against market softness and the outdoor lifestyle trend, especially among millennials, continues to grow.
In other words, don't count the RV market out just yet.
"The demise of the RV lifestyle has been a bit exaggerated in our opinion from a retail perspective," he said on this week's earnings call with analysts. "Over the long term, we, like many of our outdoor industry peers, remain confident and bullish that the growth and penetration prospects of the recreational vehicles and marine segments in North America are trending in a net positive direction. The appeal of the outdoor lifestyle, especially those activities broadly spent with family and friends creating new experiences, is becoming increasingly popular, with what we view as a multigenerational customer base."
Happe cited the importance of baby boomers for Winnebago sales, of course, but he also said millennials have been growing as a customer segment thanks to the rise of #vanlife and the growth of digital nomads who can work from the road or a campground or even off the grid.
Winnebago and others continue to see a rosy outlook for Class B sprinter vans and even towables—anything that's easy to pull and which also makes for a cool Instagram shot.
"Our customers appear to have a growing sense of adventurism and are opting for healthier and mobile lifestyles," Happe said. "Technology and mobility mediums are allowing all of us to have connected experiences outdoors, regardless of the use case. Campgrounds and marinas remain busy, and in some cases, full. We have seen a steady flow of traffic at retail shows around the country this fall, including the recent California RV show, where attendance was said to be materially higher than a year ago despite several days of high winds in Southern California."
What's more, recent automotive trends bode well for Winnebago's towables segment and even its marine offerings following the 2018 acquisition of Chris-Craft, Happe added.
"We continue to see the mix of auto sales shift to truck and sport utility vehicles, which have become a significant catalyst for consumer investments in towable RVs and marine products," he said. "Sans any geopolitical or macroeconomic disruptive events, we are quite comfortable that these and other secular trends support the notion that the RV and marine industries will remain generally and increasingly attractive to consumers."
Certainly, the performance of the company's towable segment in Q4 was a good sign. Towable segment revenues were $307 million for the quarter, up 6.3 percent over the prior year, driven by pricing actions and continued strong organic unit deliveries in the Grand Design RV brand.
The segment's adjusted EBITDA was $42 million, up slightly over the prior year. Adjusted EBITDA margin dipped 80 basis points due to higher input costs and increased sales allowances, partially offset by pricing actions. Towable backlog decreased 4.3 percent, in dollars, over the prior-year period, which reflects the positive impact of utilizing additional capacity added during calendar 2018 and dealers continuing to normalize inventory levels.
Click here for more about Winnebago's fiscal Q4 performance.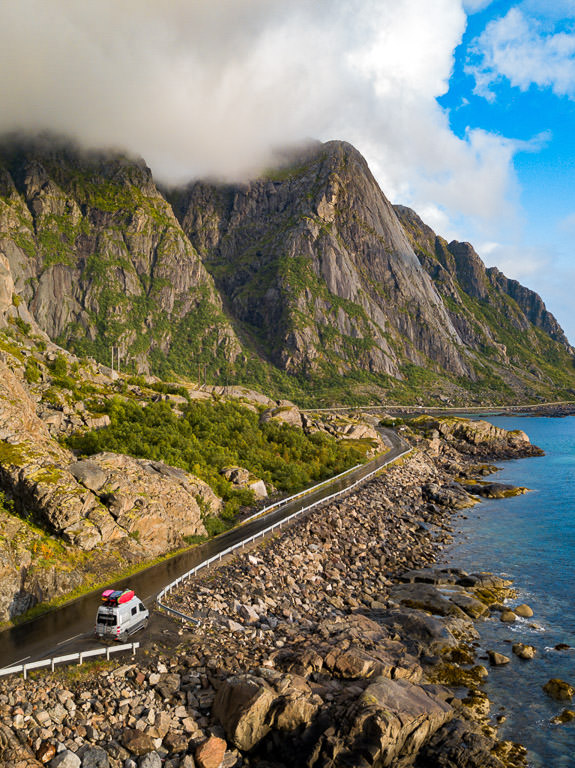 Still, the tea leaves point to a rocky road for Winnebago and others in the RV space, especially in motorhomes.
RV wholesale shipments will see a modest cyclical decline through the remainder of 2019 and into 2020, according to the latest issue of RV RoadSigns, the quarterly forecast commissioned by the RV Industry Association and authored by independent RV industry analyst Richard Curtin, director of Surveys of Consumers at the University of Michigan.
RV wholesale shipments are expected to total 401,200 units in 2019, off 17.1 percent from 2018; however, the rate of decline will ease substantially in 2020 with RV shipments projected to be down 3.5 percent at 387,400 units in Curtin's most likely scenario with a 60 percent probability.
Winnebago took a big step toward insulating itself from the coming slowdown with the soon-to-be-closed $344 million acquisition of Newmar Corp. That deal, which SGB covered last month when it was announced, adds to Winnebago's balance sheet an additional annual revenue of $661 million and adjusted EBITDA of $55.2 million.
What's more, Newmar's reputation for producing premium Class A and Class C motorhomes should complement Winnebago's assortment of mid-range motorhomes and towables.
When Winnebago closes on this transaction next month, the company's share in the North American RV market will be in the double digits—up from just 3 percent in 2015—with an opportunity to climb higher if the company can pull the right organic growth levers.
"Together with our pending acquisition of Newmar, we will soon have a more complete Motorhome business, larger, more profitable, significant presence in all motorized sub-segments and a stronger share of wallet with the premium RV dealers in North America," Happe said.
What's more, Newmar expands Winnebago's access to a new market segment just as the acquisition of Grand Design Recreational Vehicles expanded access to premium and standard towables, and the acquisition of Chris-Craft provided access to premium boats—all of which complement Winnebago's core strength in standard product offerings.
"Now Winnebago's consolidated RV retail sales in fiscal year 2019 outperformed the general market by 10 to 15 points, and we expect to be able to maintain that double-digit outperformance margin at retail in our fiscal year 2020, especially as we add Newmar to the portfolio," Happe said.
Wall Street rewarded the company's fiscal fourth-quarter performance. Shares of Winnebago (WGO) jumped $5.92, or 15.2 percent, to $49.24 at market close Wednesday. The company's stock had another good day on Thursday, up 75 cents, or 1.5 percent, to $49.99.
Photo courtesy Winnebago Life