For athletes of all levels, Wilson is synonymous with going far and going father. The design of the brand's new headquarters pays homage to the 100+ year-old company's roots in the "windy city" which opened yesterday.
Gensler, the world renown architecture, design, planning and consulting firm worked closely with Wilson to create the brands new headquarters where business goals, spatial needs and brand vision all come together under one roof.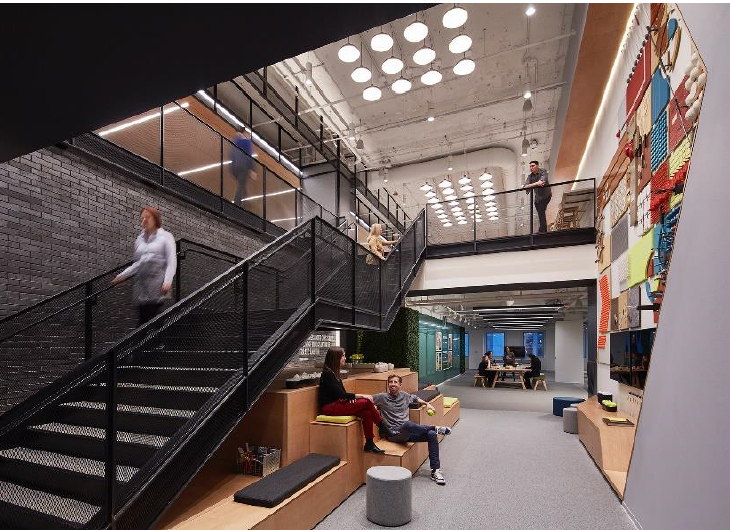 The 90,000 square-foot workplace is broken into collaborative "neighborhoods" delineated by sport focus for Wilson's 400 employees.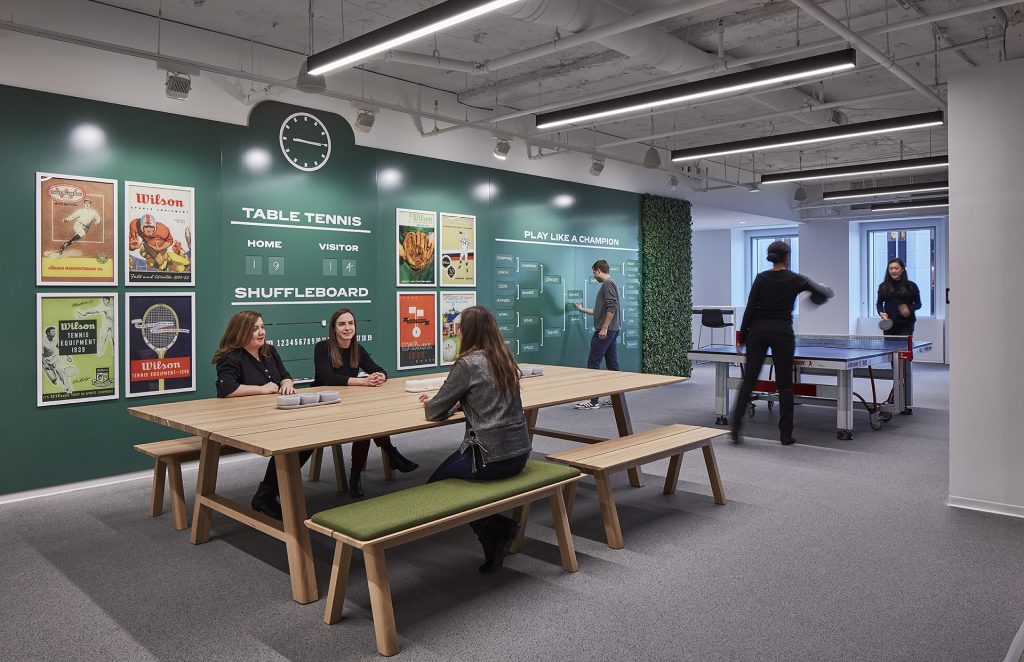 The rich heritage of the Wilson brand is showcased throughout the space whether in the golf tee wall depicting athletes or the scoreboard wrapped in Wrigley Field ivy or the LED 'neon' Wilson logo welcoming visitors at the front door. Wood and leather are featured strongly.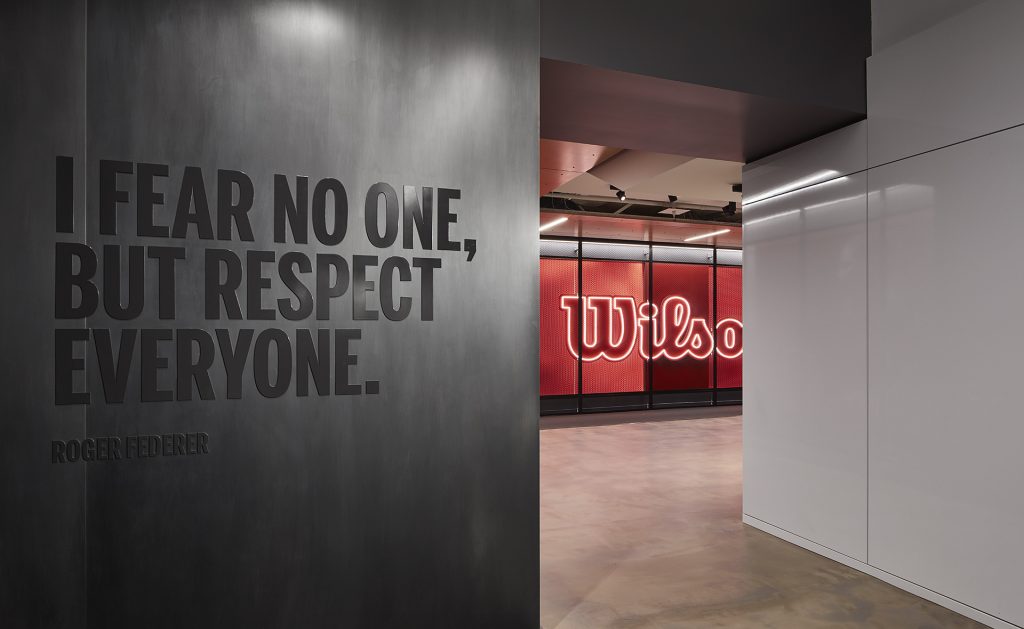 Wilson Sporting Goods global headquarters is located is 130 E. Randolph Street, Suite 600, Chicago, IL. Photos courtesy Wilson Sporting Goods