If you are looking for a good read this holiday season – or to give to the sports fan in your family – these 2017 releases offer just that (and one for the kids … or the kid in you).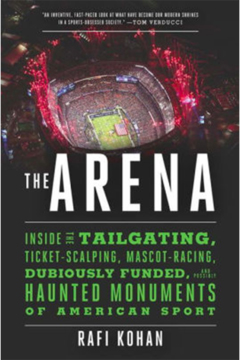 The Arena: Inside the Tailgating, Ticket-Scalping, Mascot-Racing, Dubiously Funded, and Possibly Haunted Monuments of American Sport by Rafi Kohan
Rafi Kohan visits many of the notable sports venues in the U.S. and explores their allure, what makes them distinctive and goes behind-the-scenes to detail their popularity with fans. Visiting places like Green Bay's Lambeau Field and Dallas' AT&T stadium, Kohan looks at the traditions and quirks that have made these stadiums and arenas part of our American sports culture.
---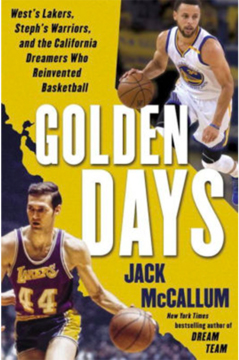 Golden Days: West's Lakers, Steph's Warriors, and the California Dreamers Who Reinvented Basketball by Jack McCallum
The bestselling author of Dream Team tells the interconnected stories of the NBA champion Golden State Warriors and the early-1970s LA Lakers, two extraordinary teams playing in extraordinary times and linked by one extraordinary man — Jerry West.
---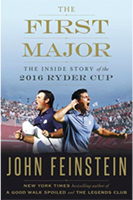 The First Major: The Inside Story of the 2016 Ryder Cup by John Feinstein
The Ryder Cup is played every two years between the top American golfers and their European counterparts. In his new book, John Feinstein, noted sports writer, chronicles the 2016 showdown and the drama that unfolded on national television to the largest audience in the Golf channel's history.
---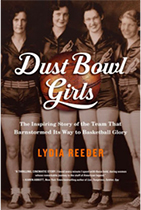 Dust Bowl Girls: The Inspiring Story of the Team That Barnstormed Its Way to Basketball Glory by Lydia Reeder
The Oklahoma Presbyterian College women's basketball squad, discovered in the pages of the "Dust Bowl Girls," puts a spotlight on a group of country girls who brought athletic glory to a little-known college during the drought and financial depression of the early 1930s. The author, Lydia Reeder, was inspired to learn the story of the team her great-uncle coached.
---
Sneakers is a global portrait of sneaker culture driven — now an $85 billion dollar-a- year industry. Featuring  interviews with Virgil Abloh, Daniel Bailey, Ronnie Fieg, DJ Clark Kent, Serena Williams, Alexander Wang, Kobe Bryant and more. A must read for design devotees and sneakerheads.
---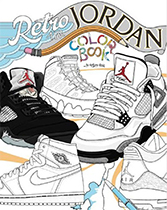 Retro Jordan Coloring Book for Adults and Kids by Anthony Curcio
A coloring and learning book about Air Jordans from the past with five design-your-own Jordan templates for the future. Includes a one-page bio behind the Jordan Brand, the history of how Nike signed Michael Jordan and the details of the original endorsement contract. Illustrations of Air Jordan 1 through Air Jordan 23 with the history behind each sneaker and it's design are ready for color.