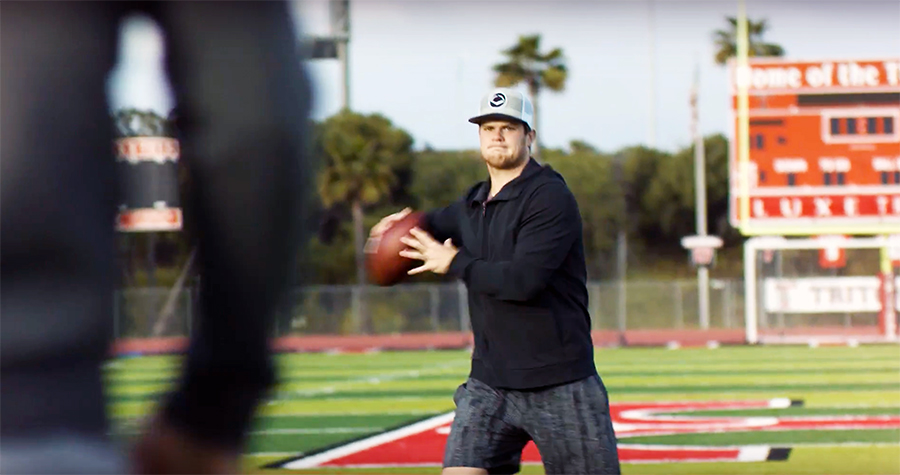 Sam Darnold, pictured above, was drafted in the 2018 NFL Draft by the New York Jets in round one as the third pick.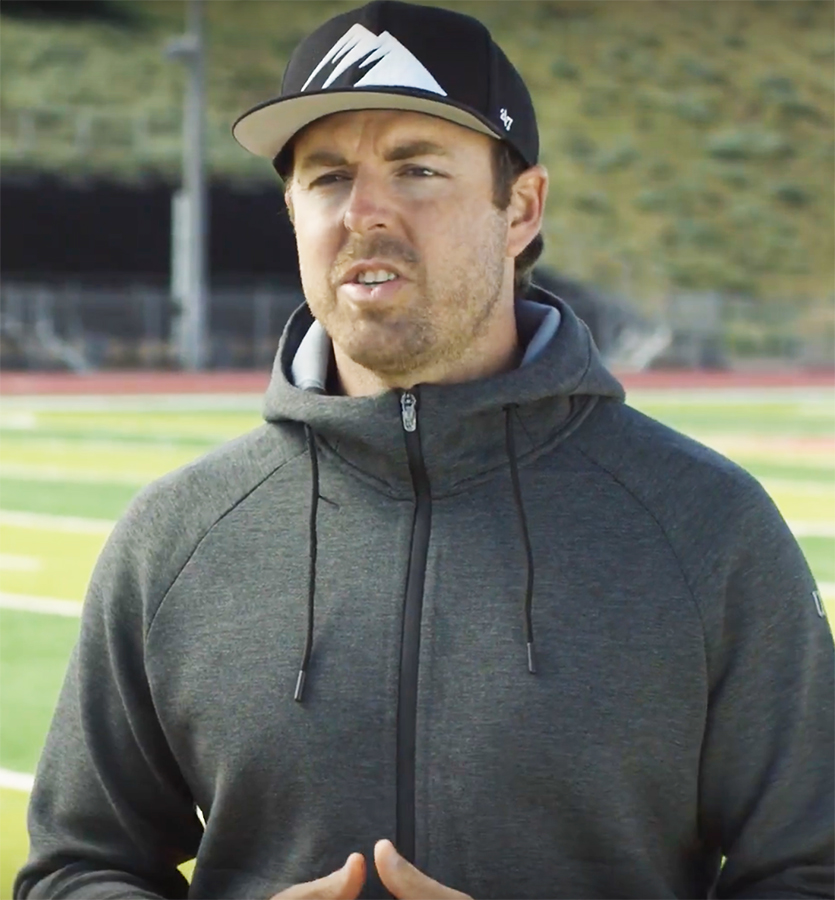 Darnold and his Quarterback Coach, Jordan Palmer, pictured right, a former NFL Quarterback and brother of Carson Palmer, have been working with Wilson football on a yet-to-be-released Connected Football technology that evaluates a player's training progress—using Sam Darnold as the test athlete—prior to starting his NFL career.
Last summer, Palmer noticed that Sam had developed an elongated throwing motion on longer passes. To create a quicker and more efficient motion, Palmer used Wilson's first-generation Wilson X Connected Football to evaluate results from an elevated and quicker throwing slot. What they found was that Darnold didn't lose ball speed, launch angle or spin rate; the deeper throwing motion on longer passes was nothing more than a mental adjustment that needed to be corrected.
Fast forward, Darnold and Palmer have been working alongside Wilson football as advisory staff on a prototype for the 2.0 version of the Connected Football technology. Wilson's upgrade is now capable of producing an expanded overview of key on-field statistical analysis including release time, spin rate, spiral efficiency, speed, etc.  Watch the video here and below.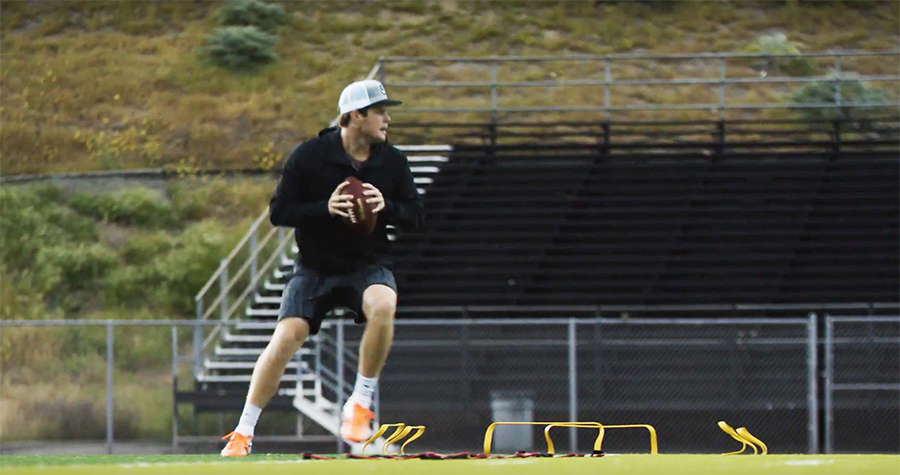 The new system is designed to give coaches and players data sets not previously available that have the potential to change the way a quarterback is evaluated and trained. Using data and analytics, precise and targeted improvements can mean that Quarterbacks and their coaches no longer have to rely on film and the standard "eye-test" evaluations.
Photos and video courtesy Wilson football