By Eric Smith
<span style="color: #949494;">Like any top executive navigating the coronavirus (COVID-19) outbreak on behalf of his company, Sportsman's Warehouse Holdings Inc. CEO Jon Barker is, first and foremost, concerned about the health and safety of employees and customers alike.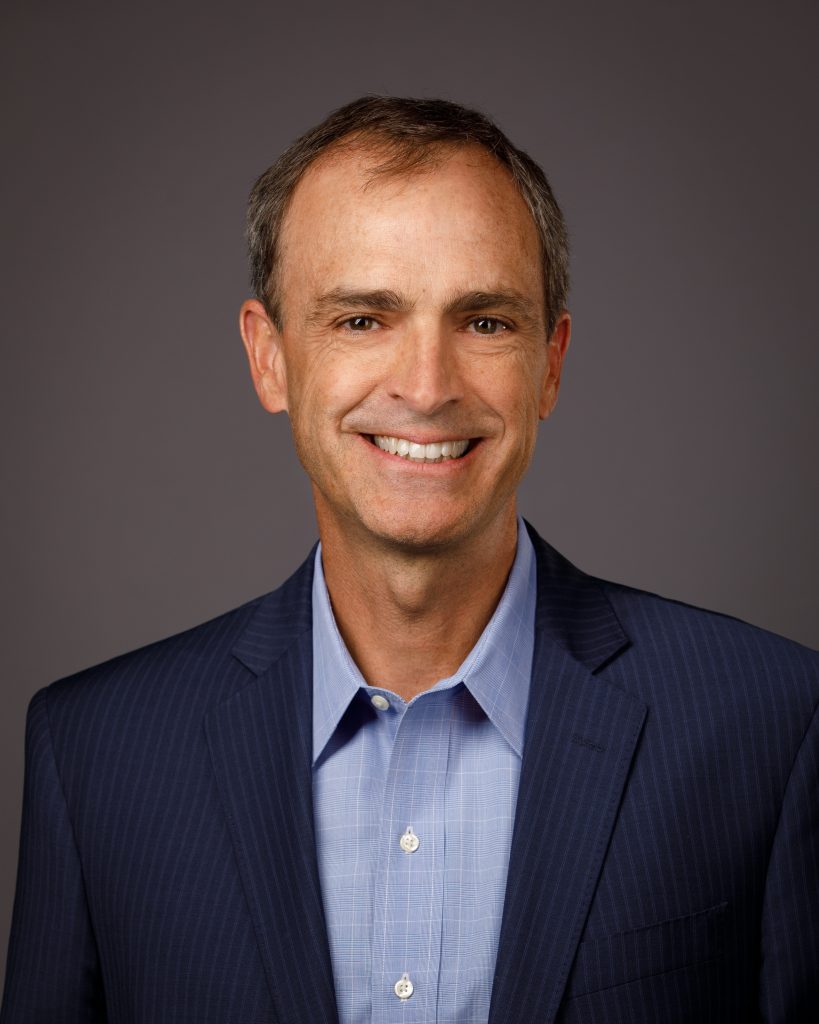 Most of the 106 stores in the West Jordan, UT-based sporting goods retailer's footprint remain open since it has been deemed an "essential" business by many state governments, but Sportsman's Warehouse has implemented strict measures inside those locations to prevent the spread of coronavirus.
Store traffic is increasing as the outbreak grows, partly because of social distancing rules like reduced store hours and limiting stores to a maximum number of customers at one time, but also because of the high-demand products that Sportsman's Warehouse offers.
The company, in fact, has seen such a rush on portable power, water filtration, first-aid kits, freeze-dried food, stoves, fuel and—not surprisingly—firearms and ammunition that it's had to limit purchase amounts of certain items.
But the retailer's relative success during this pandemic goes beyond its role as an essential business whose product mix taps into crisis preparation. Sportsman's Warehouse is reaping the benefits of an enhanced omnichannel strategy, one that Barker (pictured) himself has spearheaded, which serves customers through its website and physical locations—and has served the company well during the current chaos.
In the second installment of SGB Executive's series of interviews with industry executives exploring how businesses are coping with the coronavirus pandemic, Barker outlines the unique position that Sportsman's Warehouse now finds itself in amid a turbulent retail landscape.
…
Why the decision to reduce store hours and limit customer counts inside your locations rather than temporarily close outright as many competitors have done? The safety and health of our employees, their families and our customers have been our top priorities since this started. We continue to work with local, state and federal government agencies to ensure that we're following the guidelines they prescribe and keeping up to date on those guidelines. The reason for staying open is our products have been deemed "essential" in most markets in which we operate. The fact that we carry such a broad spectrum of products has provided us with the opportunity to serve customers in nearly every location. There are a handful of stores that are closed to the public, and others that are serving customers by appointment only. We're taking precautions at all of our stores, including maintaining social distancing as suggested by the CDC and local agencies. We are coming in early and staying late for additional cleaning and restocking. All of our stores are open eight hours at a maximum, while some are down to five hours, and there's a maximum number of customers that can be in any store.
In your letter to customers, you say certain items are in demand. What products are flying off the shelves? We are seeing unprecedented demand in things like dehydrated food, first-aid kits, propane, butane and pellets for fuel, heat and cooking. We've also seen pet food and pet supplies, which are not a major part of our business, in significant demand. Also, anything related to generators. Last fall, with the fires and power outages in California, generator sales set records in that state. Two weeks ago, we had a significant earthquake right here in the Salt Lake Valley, so generators were in high demand there. We're also seeing triple-digit growth in categories like water purification and water storage. People are unsure if they can rely on the infrastructure. When you get uncomfortable about the infrastructure and the power goes out because of an earthquake, or you live in California and you've seen the power go out because of heat, then you start wondering whether or not you're going to have water, etc. People are doing everything they can to make sure they can maintain the key elements for their family, including water purification, water storage and power.
We've seen reports of a surge in firearms and ammunition sales; is Sportsman's seeing the same, whether it's new or used firearms? We are seeing high demand for personal protection, which includes firearms and ammunition, but it also includes things like pepper spray and bear spray, which has become a personal protection go-to for individuals who may not be comfortable with firearms. Obviously, this unusually high demand also applies to what is normally only 15 percent of our revenue coming from firearms and another 15 percent from ammunition. One growth opportunity is selling used firearms. This is a new endeavor for us that started in the back half of 2019, and we now have 16 stores out of our 106 stores that are buying, trading and selling used firearms. It has exceeded our expectations right out of the gate, in the demand cycle but also in the margin profile of the used firearms. Used firearms are about twice the margin profile as a new firearm. We will grow used firearms over time in a thoughtful way to ensure we have the right training and processes in place to serve the used firearm consumer. We're excited about that side of the business.
How have you balanced increased product demand with your store and online inventory? We've put a lot of effort into our website and its capabilities in recent quarters. The COVID-19 pandemic has been a real test for that platform but also a testament to what the team has built. For example, we immediately had to put a limit on certain products such as firearms and ammunition. In certain stores where we have curbside-only pickup, we've been able to use our website to direct consumers to buy products, and when the pick is complete, we call them to let them know their product is ready. For the handful of stores that are closed, some of them have become distribution centers. So while we can't serve any customers there, we can quickly use the platform to ship product from those stores. That's happening in real-time. Within a few minutes of making decisions on a particular product, category, store or region, we can use our website and our website platform to re-balance our demand and resources throughout our network.
How has the coronavirus impacted store traffic? Same-store sales were up 1.7 percent in January after a fairly challenging three weeks leading up to Christmas where we saw heavy promotional activity. February continued to see positive store traffic throughout our business, not specific to any department. We did see some increase in demand right after Super Tuesday relative to the political cycle, specifically an uptick in firearm and ammunition sales. And then as the COVID-19 pandemic started to increase across the country and get more visibility in the media, we saw traffic increase significantly. A combination of customers seeking specific items, reduced hours and limits due to social distancing has kept store traffic high. During the last week or so, we are seeing customers coming in for a need—water filtration, ammunition—so they're buying those items. But we are seeing some impact elsewhere in our business. For example, footwear and apparel are seeing declines since the onset of COVID-19.
Any insights into e-commerce channel growth as a percentage of overall revenue as more people shop from home? Our website sales were up 90 percent during the holiday shopping season when our overall business saw a decline due to promotional activity. Since January and even increasing into the coronavirus pandemic, our traffic to the site has grown to a level we've never seen before. The offset to that is we have had to limit certain product categories online due to extreme demand in our stores. So while the website is setting an incredible sale trajectory right now, it would be higher if we had enough certain high-demand products, as examples.
Since we last spoke Sportsman's has announced new stores and acquisitions. What do these moves say about your view of brick & mortar? Does the coronavirus situation change that outlook moving forward? We're bullish on omnichannel. What that means for us is a combination of serving customers through the website and physical locations. One of the differentiators of Sportsman's Warehouse with anybody else in our in the industry is our flexibility in store formats. We've historically had stores between 15,000 and 65,000 square feet, but our new store in Laramie, WY, which will open this summer, will be 7,500 square feet. We can now serve extremely rural, small markets up to major metropolitan areas in a cost-effective way. We are bullish on the future of store footprints. With the current COVID-19, of course, we're going to have to be thoughtful about all the commitments we make as this unfolds because there's a lot of uncertainty on how long this will last and whether or not a recession will be protracted.
Do you see this pandemic causing any long-term threats to the Sportsman's model or do you feel insulated from what might become a new normal in the way consumers shop once the coronavirus crisis has passed? We are coming into this positioned as well as anyone in our industry. We are introducing more customers to sportsmans.com given the amount of shopping now happening at home, so in the long run, that's a positive for us. As we think about the economy and the impact of a recession, none of us know whether the consumer discretionary dollars are going to return to normal in a month, two months, three months, six months. That will impact Sportsman's Warehouse in a couple of ways. The camping and fishing part of the business historically has done very well in times of recession. When customers are traveling less, they're spending more time with their family in the outdoors. On the other hand, we suspect there will be parts of our business in a recession that might be negatively impacted, like footwear and apparel. As we think about firearms and ammunition, we see the political cycle creating awareness, and we also know that this pandemic has created a series of new customers in firearms and ammunition. We are bringing net new consumers into the firearms industry during this process, which will be good in the long run for all of us in that category.
Editor's note: The interview was edited for length and clarity.
Photo courtesy Sportsman's Warehouse Holdings Inc.