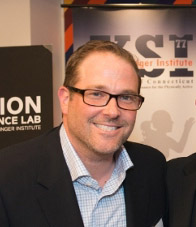 While some concerns have been expressed around selling on Amazon, Mission, best known for its high-tech cooling towels, launched its first apparel line earlier this year on the mega-website.
The Mission VaporActive apparel line, powered by 37.5 technology, offers permanent technology that won't wash out and maximum dry rates that are up to five times faster than leading competitors.
Officially launched on Amazon.com and Mission.com on March 2, the line features more than 30 designs including training shirts, training shorts, sports bras, performance leggings and a full range of tops, bottoms and compression styles. Later in March, DicksSportingGoods.com and Eastbay.com were added. One of the brand's co-founders, NBA legend Dwyane Wade, as well the actress Hailee Steinfeld are starring in ads supporting the launch.
Here, Josh Shaw, founder and CEO of Mission, discusses why Mission decided to launch VaporActive first on Amazon, Nike's move to start selling directly on Amazon and what's next for the Mission Cooling apparel push.
Why did Mission launch its apparel line first on Amazon? Mission prides itself on being a progressive brand that leads the market in the way it disrupts it. When we decided to expand our Mission Cooling portfolio into a broader range of apparel and gear over more than two years ago, we saw the writing on (brick) walls with traditional retail, and we knew Amazon's smart-platform was the future, and it was here now. Additionally, and equally as important for us, we needed a true partner that could harness all that Mission has to offer in product, technology, content, celebrity and more … and Amazon was the clear and present answer. The team within Amazon is as impressive if not more than their e-commerce dominance.
What do you think are the concerns other brands have around selling directly on Amazon and why didn't they concern you? I think the primary concerns for other brands are rooted in misconceptions, traditional thinking and fear of the unknown with Amazon. The vast majority of the consumer brands succeeding today have identified ways to bring value to the Amazon platform, and equally as important, generate value from the Amazon platform for their enterprise. We have not seen any price sensitivity whatsoever, and in fact our higher-priced products in our Mission Cooling portfolio are selling more than our moderately priced Mission Cooling products. Additionally, and of high importance to Mission, we want to work with partners that have like-minded interests, values and growth objectives. Amazon has reset the market in many ways, and one of the key areas is how a partnership works, develops and wins for all sides.
Nike is now selling direct in apparently a close partnership with Amazon, and Adidas and Under Armour have also been selling direct. Is that an issue for Mission? Mission, Nike, Adidas and Under Armour should ALL be offered on Amazon. It's the world's greatest sports marketplace, and the world's greatest sports brands should be available there. I think having Nike join Mission on Amazon is a great benefit to us on a number of levels, and will only create greater velocity for the Mission Cooling portfolio.  Mission has a great portfolio of proprietary and patented cooling technologies that other brands like Nike, Adidas and Under Armour don't have in their portfolio, so their presence on Amazon will only help grow our share of market and grow our brand awareness in the market.
Mission had several other options in launching the apparel brand: selling direct (your own stores/website), establishing the brand in specialty channels and perhaps even becoming a private label/store brand for a major player. Why did they not make sense in the end? Mission had a handful of options to launch the new Mission Cooling Apparel line, but none compared to the synergy we saw in Amazon. No other partner could wrap their brains and resources around the robust Mission assets, and no other partner could activate on the synergies the way Amazon can. We were courted by some of the best names in traditional brick-and-mortar retail, but candidly, the economics just didn't add up when juxtaposed with the hyper-efficiency of the Amazon e-commerce platform. The optimal efficiency of the Amazon platform creates a tremendously valuable opportunity to reinvest your profits in consumer engagement, product innovation and brand awareness … rather than fixtures, markdowns, store visits, returns, etc.
Are you planning to stay online-only? For the time being, we're maniacally focused on selling the Mission Cooling Apparel online only. We are entertaining a few select sports specialty/tastemaker stores in key markets, but the primary route is online. The ability to measure, engage and react with the online experience is far superior to the traditional retail stores. We believe online for Apparel is the future.
How is the launch of VaporActive going?  The launch is going well and both Amazon and Mission are pleased with our progress. Consumers are responding to the VaporActive collection and commenting on the superiority of its performance and comfort. While many categories are gaining quick adoption, we're excited to see strength in the more fashion-forward colors and styles.
What's next for the Mission Cooling apparel rollout? Mission has a growing pipeline of next generation and entirely new cooling technologies coming to market over the next 12-36 months, as well as a number of new product categories we believe have significant opportunity for disruption with cooling. We have built a dynamic model for launching new technologies, new products and new extensions for Mission, and we're continuously assessing how we can improve upon the model for our future launches!
Photos courtesy Mission