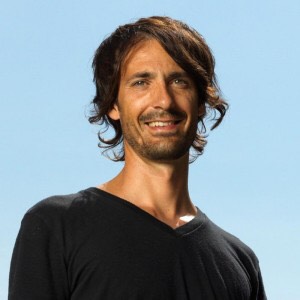 While Nike earned major headlines in late June when it announced it planned to sell directly on Amazon for the first time, On, the Swiss running brand, is in the process of completely eliminating any sales from the world's leading website.
Launched in 2010 and reaching the U.S. in 2011, On is best known for its signature "cloud" pods technology on the outsole that encourages a soft landing but a firm takeoff as the pods flatten before push off. Co-founded by Olivier Bernhard, the three-time world duathlon champion, its new Cloudflash model, which eliminates the midsole for more explosive push-offs, recently won ISPO's Product Of The Year in the Performance segment. In 2016, On launched its first line of running apparel.
Seven years after market launch, On is available at about 3,000 specialist running stores and more than 50 countries in Europe, North America, South America and Asia-Pacific. But On has never sold direct on Amazon and is in the process of terminating any and all sales sold through third-party vendors and retailers on the website.
Here, Caspar Coppetti, another co-founder and global head of sales, discusses On's decision to stop selling across Amazon and its overall distribution strategy.
SGB: Why don't you sell directly on Amazon?
CC: In addition to wanting to support On's specialty run shops, we don't want to offer our product on a site that doesn't let the customer truly experience the brand or what makes On different. We know that customers who purchase on Amazon are more likely to keep purchasing on Amazon. That doesn't help the specialty run industry and it doesn't allow On to fully offer the premium experience we want to. On wants to work with retailers who inspire more people to run.
SGB: Is this less of an Amazon issue and more of an overall online issue with showrooming and high discounting online?
CC: It's both. On has positioned itself as a premium brand with high-quality product. This means that discounting is not part of our strategy – we simply don't do it. Not on Amazon. Not other retail sites. The biggest issue with Amazon is lack of control over the story and experience we know that On customers appreciate. It also doesn't support our specialty run doors that have been so important to the launch and growth of On in the U.S. and many, many other markets.
SGB: On also doesn't sell through Dick's Sporting Goods. Is that for similar or different reasons?
CC: On is focused on specialty run and premium outdoor doors. Our distribution strategy is very clear in that we do not sell in big box stores like Dick's for example. On has a very special product that we don't want to be diluted in the marketplace with mass distribution. Giving retailers something exclusive and special to sell is part of the On story and what has made On the fastest growing brand across the globe. We uphold this same strategy in all 50+ countries we currently work in.
SGB: It looks like On still sells through third-party sellers on Amazon. What's that about?
CC: As per our updated MAP policy and contract with vendors this should not be the case. We just implemented this decision so we expect it will take another two months to fully clean up Amazon of On product.
SGB: A Wall Street Journal article around Nike's decision to sell directly on Amazon found only The North Face and Patagonia among the major sports brands not selling direct on the site although many unauthorized sales are sold by third-party sellers. Are most athletic or outdoor brands now selling directly on Amazon?
CC: I think we're starting to see brands trending this way. For too long they've had too little control over their story and presentation without selling direct, so the bigger brands feel this might be the only option for them. Fortunately, we aren't in a position to have to feel this way. At On, we operate much differently as a private company. With no major shareholders to answer to, we get to make decisions that benefit the partners that have helped us grow the most – specialty run retailers. We don't want to compete with them on the giant e-comm platform that is Amazon.
SGB: How do you expect to do a better job preventing unauthorized third-party sales versus some of the bigger guys?
CC: Our limited distribution definitely helps. We're also very careful about who we open and what the sellers' intentions/business goals are. Once we evaluate this, we have a clear idea of how much inventory we'll release and can stop any re-orders if anyone is violating our policy.
SGB: Overall, have you faced big challenges with MAP violators?
CC: Fortunately, we haven't had any major issues because we use the latest technology available to police it. We're quick to resolve any that do come up.
SGB: I hear the big problem is old inventory. MAP policies often don't offer the flexibility to clear inventories when they need to be worked down. How do you manage clearance needs?
CC: This is almost a non-existent problem for On because we operate a never-out-of-stock system with long product life cycles. We have extremely tight inventories and rarely have to deal with moving old inventory. In rare instances when this has happened, we work with our retailers on special activations to help them sell-thru. On doesn't market discounted product to the masses and takes great care in demand planning and production cycles to ensure we have very few issues with excess inventory. We're usually in the opposite situation – we don't have enough (laugh).
SGB: Will On eventually reach a certain size or stage in its growth where it will reach the bigger stores or more mainstream channels?
CC: On's current three-year growth plan does not necessitate a need or desire to sell to big box retailers. The focus will remain on specialty run and premium outdoor with some higher-end comfort doors.
SGB: How is On doing?
CC: On is currently the fastest growing running shoe brand in run specialty in the world. The Cloud is the #1 selling running shoe in Switzerland. On is the No. 4 brand in Germany now, passing New Balance last year and just passing Brooks.
SGB: What are some of the major plans for the current year?
CC: Two big initiatives we're working on this year in the U.S. are the 2017 Road Tour and the On Art Runs. During the Road Tour, our decked out On bus will host trail events through August and September along the Rockies and the West Coast. We have also sponsored the Cirque Series, run by Discrete, that the bus will also be making stops at this year. The Road Tour will promote our trail line, specifically the Cloudventure Peak. The 'On Art Run' is an event we're hosting this year in key areas: LA, San Francisco, Chicago and Portland. We already had the one in LA back in March that had an attendance of 500+ to raise money for local art charities. The run goes through art districts in each city, passing by live graffiti artists and ending at an art gallery with live music, food + drinks. The next one will be in SF on July 27th.
Photo courtesy On