The Outdoor Retailer uproar, which is likely to continue until a replacement location is named, has riveted outdoor companies large and small, attendees and boycotters. But the for-profit contingent isn't the only group closely following the proceedings.
Outdoor non-profits rely on the twice-yearly show to make connections, land donations and stir up buzz for their respective causes. SGB spoke with representatives from Big City Mountaineers, Access Fund and Protect Our Winters to find out what the controversy and location change could mean for them.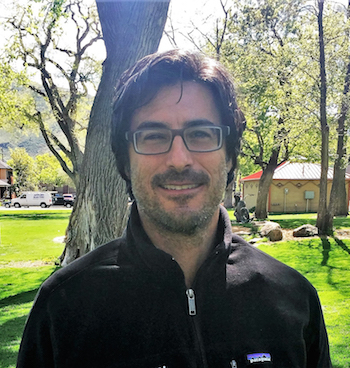 Doug Sandok – Corporate Relations Director, Big City Mountaineers
"The outdoor industry has been our home for a long time. In fact, we sort of grew up with the support of Skip Yowell and JanSport and the others he was able to bring on board. Fundraising within the outdoor industry represents about a third of our overall income, and it's where we find the greatest passion and understanding of our mission and programs. So the OR show has been a really important time for us to connect with all the people and brands that keep us empowered and inspired, and give our appreciation. It's like a family reunion for us.
"OR is an important time for us to do our storytelling and convey the impact and importance of the work they've been supporting. As far as direct fundraising at the show, we had our greatest fundraising show to date this past winter. Normally, we try to cover the cost of our going to the show through Happy Hours, parties, events and sales, but this Winter we raised more than $20,000, an all-time high for BCM, with the help of Columbia, Stanley, Ibex, Thule, SOLE, Polartec, Vibram and a lot of other friends of BCM.
"We're both supportive of the outdoor industry and OIA, and of course have strong feelings about the importance of public lands for all of us.  The most important thing to us is to act with integrity around our values and our beliefs even if it's not in our own economic interest.  We respect those brands that have chosen to pull out, we also support the efforts of the OIA and others in trying to reach a solution that works for all of us.
"I think our strongest role is to continue to advocate for the importance of our public lands in the lives of young people – the next generation of outdoor enthusiasts – and remember that it's more important than ever for us to create those opportunities to experience wilderness if we hope to preserve and protect those places in the future.
"As far as location, a move to Denver or any other city where we have programs would be great in the sense that we could invite more people from the industry to meet us and raise awareness of what we do. We're also working on building bridges of opportunity to the outdoor industry among the communities we work with. Without question the kids and communities we work with are underrepresented in the outdoor industry – we'd like to be a part of changing that – and the outdoor industry as a whole is a great place to work and build a career.
"We'd love to bring some kids from Denver or Portland or the Twin Cities to the OR show and build those relationships that would be a step forward in fulfilling some important goals we have, as well as bring a greater diversity of experience and perspective to the outdoor industry. I think we'd all benefit from that.
"Ultimately, if the brands are still excited to attend, then we will attend the show anywhere it lands."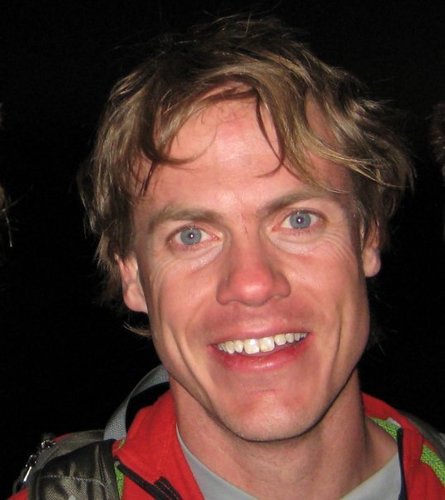 Brady Robinson – Executive Director, Access Fund
"As I'm sure you're well aware, there's a discussion going on right now about what the role of trade shows are generally. If companies aren't writing orders, there have to be other reasons for being there.
"When we go to the show, we see everybody twice a year. It's a place to see and be seen. We get a big chunk of our support from the outdoor industry, and there's a subtext that if you're not at the show you're not relevant.
"We're happy to attend. It's not like we go grudgingly. The show donates space, and we also pay for additional space for our Jeep Conservation Team. Sometimes we all get together and talk about something like Bears Ears and public lands, and sometimes it's very nuts and bolts and we dive right into policy.
"The conversations we have vary depending on the partner. It's not the best place to have an in-depth conversation, but it's a great place to talk to everyone. You want to get in front of people, and we're aware of our role. Companies exist to make a profit, and we're there in part to ask for money and support. However, we know companies get hit up all the time, so we try to find a balance.
"Based on our values and how we saw those values fail to be recognized in Utah, moving the show out of Utah was a really strong play. It rattled a lot of cages and changed the conversation fundamentally. To everyone who was part of the movement, hats off. Aside from that, exactly where the show takes place isn't as big of a concern for us. It would be more convenient for us to have it in Colorado, and Gov. Hickenlooper and Luis Benitez are gunning to have it here. On the other hand, I don't see it as our right and proper role to advocate that the show be in one state versus another state.
"The one thing I'm a little concerned about is the possibility of collateral damage to OIA. They've been a great partner, and they depend on the show. With this change that's looming, it would be a bummer if they emerged weaker."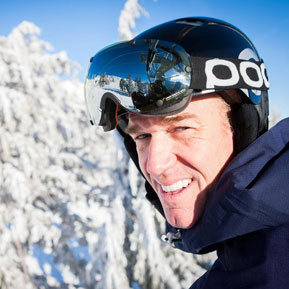 Chris Steinkamp – Executive Director, Protect Our Winters (POW)
"Outdoor Retailer is our bi-annual opportunity to connect with the industry and community we serve. We spend time with our partners and athletes and each year we have the opportunity to discuss climate change and other pressing environmental issues as a larger entity. Outdoor Retailer is invaluable to us.
"The location change might not impact us that much, unless it ends up closer to home in Denver. But the controversy, I believe, has boosted awareness throughout the industry and community about the responsibility we have to protect the places that give us so much, and the levers we have to make a real change, together. If it's not us, who will? And what's taken place over the past couple of months has been inspirational.  So for us, it's helped advance the movement amongst partner brands and the outdoor community, who have responded in a way that's much more engaged in environmental advocacy than ever before."
Lead photo by Andrew Burr courtesy Access Fund