Privately owned Exxel Outdoors has signed a definitive agreement to acquire American Rec LLC from Sun Capital Partners in a deal that would combine two of the largest original equipment manufacturers in the world of camping gear for the mass and full-line sporting goods channels.
The agreement aims to combine Exxel's highly competitive sleeping bag factory in Alabama with the extensive global supply chain American Rec uses to source products for its Wenzel mass business. In addition to making its own branded gear, Wenzel manufactures products that are marketed under 30 owned and licensed brands, as well as private labels. Its customers include Cabela's and Gander Mountain and several major retailers in Latin America and other overseas markets.
"Our mass business and their mass business is very similar, but also extremely complimentary," said Brett Jordan, the American Rec exec who will serve as president of the combined company with responsibility for day-to-day operations. "We tend to do better in tents and air beds and they tend to do better in sleeping bags and water sports. While we do well with Target and Amazon, they tend to do better with Walmart and Target in sleeping bags. When we pulled back the onion, it turned out to be very, very complimentary."
American Rec also owns the Slumberjack, TailGaterz, Mountain Trails, Serta and Insta-bed brands, which are sold through big box sporting goods retailers in North America.

New mummy bag line for mass market to carry Wenzel name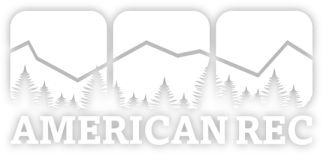 The deal will enable Exxel to market its first line of mummy bags, which it expects to start shipping later this year, under the better known Wenzel name.
American Rec's premium Sierra Designs, Kelty and Ultimate Direction brands will continue to focus on distributing through the specialty outdoor and running channels.
The new company, Exxel Outdoors LLC, will be led by Exxel co-founders Harry Kazazian and Armen Kouleyan, who will serve in the capacities of CEO and chairman, respectively. The new entity will be based at American Rec's current headquarters in Boulder, CO, and retain Exxel's facilities in California, Utah and Alabama. The company will employ about 287 people with 110 coming from Exxel and 177 from American Rec.
Both companies are privately owned and declined to disclose any financial details, including annual sales, the value of the transaction or valuation multiples. Kazazian said Friday the company will pay for the acquisition through a combination of cash, equity and bank financing, including loans from Wells Fargo, its new bank.
Wenzel will absorb and replace Exxel Outdoors as the company's branded offering to the mass channels. Kazazian expects Exxel will begin making Wenzel branded sleeping bags, including the new mummy bags, at its factory in Alabama by the end of the year. Exxel's Suise Sport, Master Sportsman, X20 and Ticla brands will also continue.
Deal validates American Rec's multi-brand model
Sun Capital Partners decision to sell American Rec as a unit rather than auctioning off its individual brands appeared to validate the company's business model. Under the model, each brand manager oversees a dedicated product development, design and marketing team at American Rec's headquarters in Boulder, but obtains human resources, financial, IT and some sourcing services from a central office.
"There certainly is a value in keeping the business together," said Jordan. "If you split them up to provide these services it gets expensive."
If closed, the deal will create a company that can reach everyone from the most value-conscious, casual user to the most dedicated core enthusiast.
"I totally believe in their model," Kazazian said. "Our responsibility as an ownership group is to support each brand. I have no intention of tinkering with that formula."