Watershed has been a major player in the paddling market since the 1980s with their beloved dry bags, and now the company has expanded their production into the mountain bike market.
Writer: Travis Poulin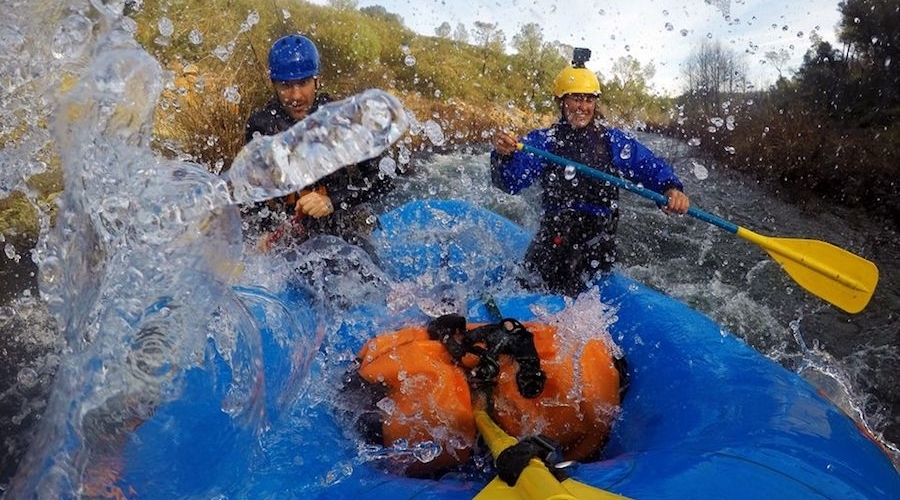 Watershed's patented ZipDry closure system changed the game for dry bags.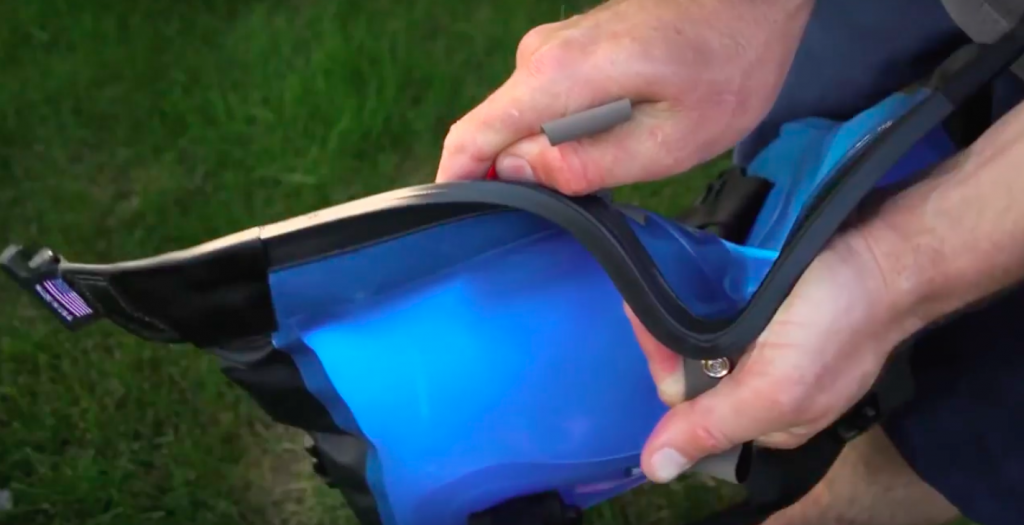 Watershed ZipDry Closure Opening Demonstration. Click to view
The Asheville, NC-based company created the system, which is similar to a heavy-duty freezer bag zipper, to prevent moisture from entering the bag, even when fully submerged and under pressure. The ZipDry system uses fused, welded seams eliminating the need for stitching in the system.
Many dry bags are made from PVC-coated fabrics. PVC is environmentally toxic, can produce fumes when out in the sun, becomes stiff when cold and often wears out quickly. Watershed uses only chemically stable polyurethane coated fabrics that feature four times the abrasion resistance of PVC and flexibility at all temperatures.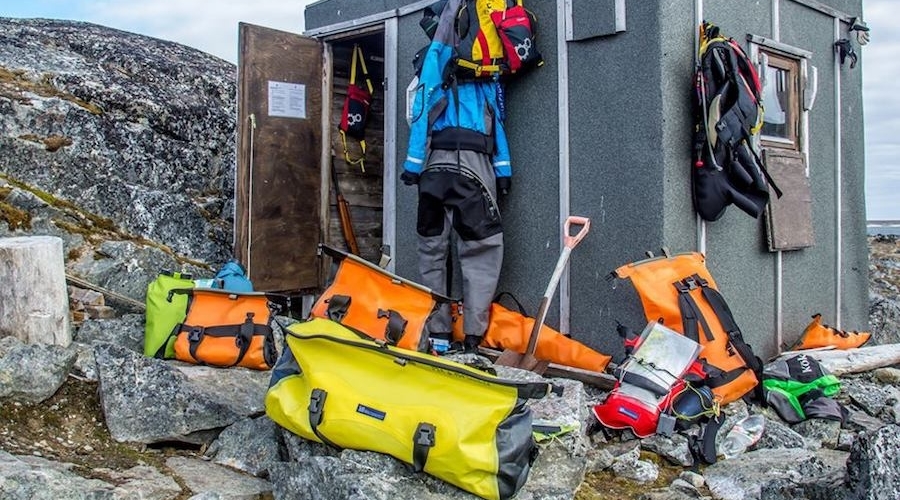 Watershed bags are sought after by many paddlers, and now may become the next big product in mountain biking. As the sport of bikepacking becomes increasingly popular, Watershed has seen an opportunity in the market and created a carrying device that attaches to your handlebars. 
Their first mountain bike specific accessory – the McKenzie Handlebar Bag – uses their ZipDry closure system. The McKenzie is fully waterproof and features a quick and easy secure mounting system. The bag is constructed from abrasion-resistant Cordura fabric, which can handle an impact while still keeping gear dry.
"We think traveling by bike is appealing for all the same reasons that multi-day raft and kayaking trips appeal to us, said Eric Revels, Watershed's founder and CEO. An opportunity to step away from the norm and rejuvenate,  bikepacking and touring puts people out in the elements where they need to trust all the gear they have on hand. The idea grew from there. A truly submersible bag to protect your most precious gear."
The McKenzie can easily be transported with it's lug handle and over the top compression. It also features high visibility 3M reflective tape for night rides and works in conjunction with Watershed's Ocoee padded liner and divider sets to keep your camera and sensitive gear safe and secure on even the trickiest singletrack. McKenzie Features include:
Weight: 15.2 oz or .43 kilos

Capacity: 900 CU. IN. (15 L)

Dimensions: 9″H x 16″L x 8″W

Opening Size: 13″

Closure Type: Watershed ZipDry
The bags will be available soon on Watershed's website drybags.com.
Photos courtesy Watershed