Riding strong outdoor participation trends across its Shooting Sports and Outdoor Products segments, Vista Outdoor reported sales in the third quarter ended December 27 rose 35 percent and predicted sales in the current quarter would climb about 22 percent.
Sales in the Shooting Sports segment, including Federal Premium, CCI, Speer, and Remington, climbed 41 percent to $402 million. Revenues in the Outdoor Products, including Camp Chef, Bell, Giro, CamelBak, and Bushnell, rose 24 percent to $173 million.
"Consumer demand during this pandemic-fueled period remains high, and we outperformed expectations in the third quarter," said Vista's CEO Chris Metz on a conference call with analysts. "This is notable as the third quarter is generally slower given the winter weather and the seasonality of some core products, such as outdoor cooking, biking, golf, and target practice. With social distancing and other limitations still in place, our teams were able to capitalize on the heightened demand and provide the right products at the right time for our end users."
Metz said the company is still trying to estimate the potential long-term benefit of the elevated demand for outdoor consumer products since the onset of the pandemic.
"We know that 2020 produced more than 8 million first-time gun owners, many of whom are more diverse and more active. There are one million new hunters, powered by new and newly activated honors, which lead to a 12 percent increase in hunting licenses across the country. "We know that more people experienced the outdoors through their first camping trips. Of the camping trips taken in 2020, half of the trips were taken by first time or reactivated campers. In November 2020, the most recent month in which PeopleForBikes data is available, we saw sales of bike, bike equipment and bike shop services increase by 84 percent year-over-year."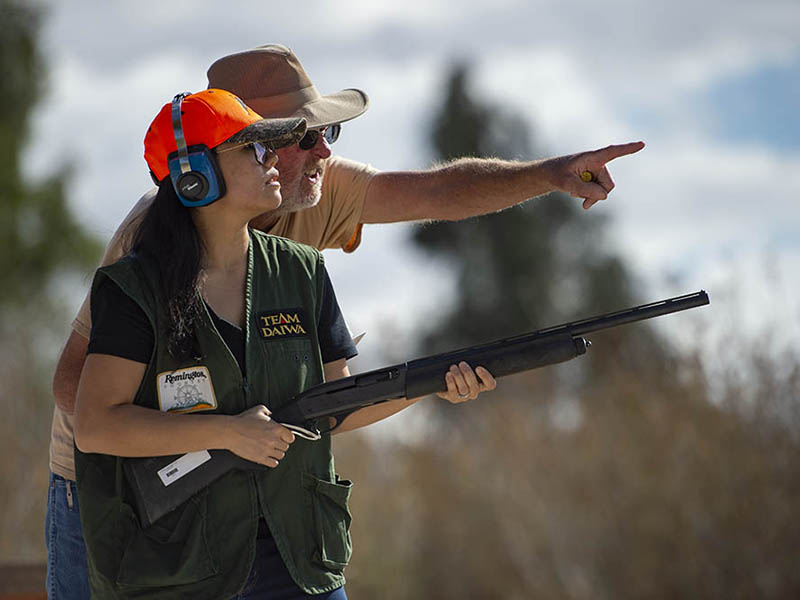 Photo courtesy California Waterfowl Association
Metz added, "These are all key metrics we review each month, and this data is highly encouraging. While we recognize we will return to a new and improved normalized growth rate, at some point, the events of 2020 have expanded the base and will support long term growth of the outdoor industry for years to come."
He noted that nearly every company Vista has purchased over the years is now operating at or near historically high sales and profits levels. He added, "Because of the hard work of our transformation efforts over the past few years, our sales performance has translated into record profit rates, free cash flow and cash conversion. Our team's focus on both the income statement and balance sheet is delivering balanced results."
Total Q3 Sales Climb 35 Percent
Total sales in Q3 increased 35 percent to $575 million. Sales topped Wall Street's consensus estimate of $520 million. Vista had guided sales in the range of $510 million to $530 million.
Gross margins improved 750 basis points to 28.4 percent. Adjusted operating expenses were 16 percent of sales and improved by 68 basis points than the prior-year quarter. On an adjusted basis, EBIT more than tripled to $73 million from $19 million in the prior-year quarter.
Net earnings were $78.9 million, $1.31 a share, against $14.6 million, or 25 cents, in the prior-year quarter. On an adjusted basis, earnings grew five-fold to $62.1 million, or $1.03, from $12.4 million, or 21 cents, in the prior-year quarter. Wall Street's consensus estimate had been 65 cents. Vista had guided earnings in the range of 55 cents to 65 cents.
Outdoor Products Revenues Climb 24 Percent
In the Outdoor Products segment, sales were up 24 percent to $173 million, driven by strong demand resulting from the resurgence in outdoor recreation activities and higher sales in its e-commerce channels across all brands.
The Outdoor Products segment's gross profit increased 35 percent to $50 million due to improvements in mix and increases in the e-commerce channel across all brands. Gross margins were 29 percent, up 219 basis points from the prior-year quarter.
EBIT increased 111 percent to $18 million, with EBIT margin improving 437 basis points to 11 percent from 6 percent in the prior-year quarter.
Among the brands in the Outdoor Products segment, Camp Chef continued to expand its positioning in the marketplace with more consumers migrating to the brand's back patio offerings, which include the Woodwind Wifi Pellet Grill and the Sidekick grilling attachment. Said Metz, "This expansion is due to multiple months of triple-digit growth. And with Camp Chef loyalty and lifetime customer value metrics, 2020 growth bodes well for the outdoor cooking platform."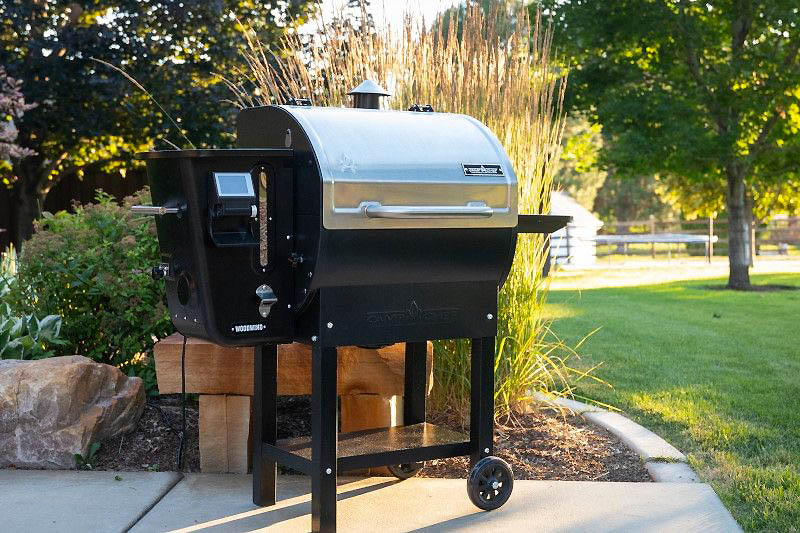 Photo courtesy Camp Chef/Woodwind
Bell and Giro saw another quarter of double-digit growth as healthy cycling trends "continue to power the cycling industry." Metz added, "As expected, the snow-related parts of our business we're down. Even the COVID-19-related closures have had a huge capacity impact on ski resorts. However, we fully expect this to bounce back next year, as resorts open back up."
Bushnell golf "continues to enjoy phenomenal success," as the Wingman GPS-enabled speaker continued to outperform expectations and was boosted further by holiday sales. Said Metz, "We believe Wingman has a nice runway as European and Asian golfing markets have been more constrained due to COVID-19 restrictions than we've seen in the United States. The Bushnell Wingman is a perfect case study of what product innovation can bring to our top and bottom lines. And importantly, all Wingman sales have come at map pricing, ensuring our customers make a fair profit and have every incentive to support and market the product."
For Camelback, a highlight of the quarter was a collaboration with Peloton. A custom Peloton-themed Camelbak Podium cycling bottle will start shipping in April 2021 as part of a more extensive assortment of personal fitness equipment. Said Metz, "This partnership is a great fit to build Camelback brand awareness further and is well-timed heading into the spring season."
Shooting Sports Sales Climb 41 Percent
Sales in the Shooting Sports segment rose 41 percent in the quarter to $402 million, driven by continued strong demand due to the resurgence in outdoor recreation activities and demand for personal protection.
Gross profit increased 120 percent to $114 million compared with the prior-year quarter. Margin acceleration was the result of cost savings initiatives, mix and price. EBIT increased 189 percent to $73 million year-over-year while EBIT margin improved 927 basis points to 18 percent from 9 percent in the prior-year quarter.
Jason Vanderbrink, president of ammunition at Vista, said the gains were due to a robust innovation response. He pointed press awards received for the Terminal Ascent and FireStick from Federal and the Clean-22 from CCI. He added, "We are excited to bring new and better products out each year. And into fiscal 2022, we have more than 15 new product launches scheduled, including many within the Remington brand, and we're looking forward to a Big Green Box comeback."
Vanderbrink said the shooting segment also saw continued strength in the government sales channel. Growth in its centerfire pistol and hunting ammunition sales offset the loss of its contract for the Lake City Army Ammunition Plant in northeastern Independence, MO. Said Vanderbrink, "We are optimistic that the net result of the loss of the Lake City contract will be total ammunition sales that are more stable and are profitable in the future."
He said that integration of Remington Outdoor Company's ammunition and accessories businesses is ahead of schedule and has delivered better than expected results in the quarter. Vista acquired the business out of bankruptcy proceedings in mid-October for $81.4 million. Vanderbrink said, "We now expect this business will be accretive to earnings in as early as the first quarter of fiscal 2022."
He added that Vista is working aggressively to improve in-stock levels at retail across shooting sports brands. Updated marketing messaging and non-traditional media channels will reach market entrants in hunting and shooting sports.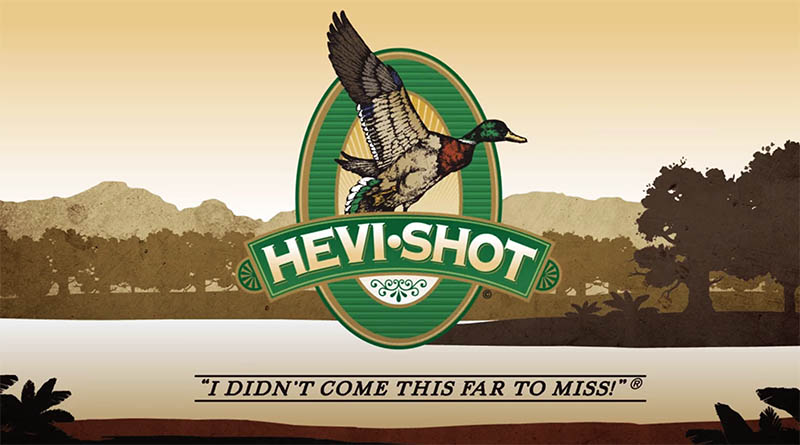 This week Vista also completed a tuck-in acquisition of Hevi-Shot Ammunition, which specializes in lead-free ammunition. Metz said, "Hevi-Shot is well known for its high-end, high-performing shotshells with a strong emphasis in waterfowl hunting, which is an attractive category as lead-free hunting products provide stability and regulatory certainty, which helps mitigate volatility."
As with Remington, Metz said Hevi-Shot is expected to be accretive to earnings in under 12 months post-transition.
Metz added, "While we've had incredible acquisition opportunities in ammunition, as we look ahead, you should expect to see more activity in the Outdoor Product segment of our business."
Cash flow in the quarter provided by operating activities was $307 million, compared with cash provided of $63 million in the prior-year period, and free cash flow generation was $294 million, compared with a use of cash of $46 million in the prior year.
Vista expects sales in the range of $510 million to $530 million for the current fourth quarter, representing a gain of about 20 percent to 24 percent from $426 million a year ago. EPS is projected in the range of 55 cents to 65 cents compared with 11 cents on an adjusted basis a year ago.
Lead photo courtesy Remington/Reuters