By Thomas J. Ryan
Brooks, Vans, Osprey and Alta Cycling Group are just a few of the brands that have launched programs to support independent specialty stores across the cycling, outdoor and run space amid the coronavirus pandemic. Many steer sales or customers to stores while a few are helping with outreach efforts to those sheltering at home.
…
›Osprey's "Buy Online, Fit In-Store Program" encourages customers who purchase qualifying backpacking styles on Osprey.com to visit their local participating retailers to receive a professional fit and continue shopping for their remaining gear and apparel needs. Once the retailer fits the customer, the retailer will receive 15 percent of the pack's purchase price as a credit on their Osprey account. To further assist the retailer, Osprey has created an updated contactless pack-fitting method to maintain social distancing and provide peace of mind to both the customer and retail salesperson.
"Our goal with the program is two-fold," said Brian Mecham, senior director of sales, Osprey. "It provides retailers with an additional revenue stream and, most importantly, drives customers into stores once restrictions are lifted. Generating traffic and opportunities for add-on sales will be critical over the next few months."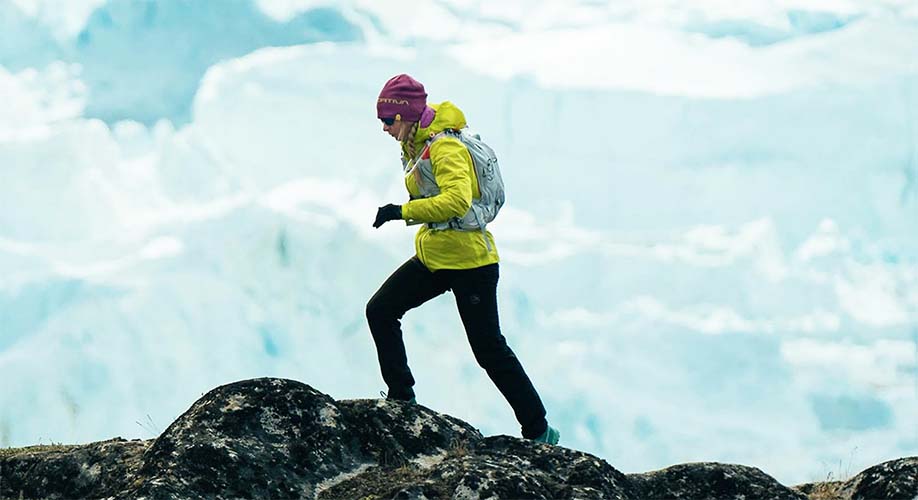 ›Mountain Hardwear, the outerwear maker, is giving participating retailers an opportunity to receive a 40 percent commission on any transactions they can generate leads for on mountainhardwear.com, an amount similar to what a traditional sale may earn for the retailer. The program is available to any authorized dealer of Mountain Hardwear that has a business shuttered due to COVID-19, with no limit on how many retailers can partake. Participating retailers will be paid in the form of a check, not a credit, for confirmed transactions. The program will be available for retailers as long as the retailer is closed.
Said Troy Sicotte, VP of sales at Mountain Hardwear, "Inspired by the industry's #saveyourlocalgearshop movement, this program is a small but important gesture we can make to help our partners weather this unpredictable business climate."
›Vans introduced a Foot The Bill program that supports local and community-driven skate shops, restaurants, art galleries and music venues with custom-designed Vans footwear. Net proceeds from the sale of each pair of the special Vans Customs will go directly to small business partners. All proceeds less the costs of production and shipment will be paid to the local and community-driven skate shops, restaurants, art galleries.
Steve Van Doren, son of Vans founder Paul Van Doren, said, "We know how important small businesses are: We were one. You helped us become what we are, and we want to help our community and extended members of our Vans Family during this difficult time."
›Brooks Running revealed three ways to support "your local running store" on an Instagram post. Suggestions include finding a store nearby for curbside pickup or same-day delivery, giving five-star reviews to a nearby store and purchasing gift certificates to use at a later date. Brooks said in the post, "Even when we can't run together, we can still stick together. Support your local running store with these three ideas. Visit the link in our bio to find a local store where Brooks will cover fees for same-day delivery or curbside pickup."
›Chaco Footwear introduced a dropship program that allows participating retailers to offer Chaco's full collection of products online through Chacos.com. Participating retailers will earn a percentage on every sale and Chaco will handle the delivery and any returns for the retailer. The water sandal brand created a full suite of marketing materials for each retailer to launch through their social media and digital channels, with Chaco driving awareness and engagement through its own marketing channels.
"Knowing that time and resources are limited during this crisis, we wanted to make sure participating is as easy as possible," said Lyndi Bell, Chaco's marketing manager leading the program launch. "By providing a turnkey solution with all the assets, retailers should be able to get started right away."
›Alta Cycling Group, a cycling company and owner of the Diamondback and iZip brands, is offering social media and digital marketing tools to IBDs (independent bike dealers). The benefits include free enrollment in Promoboxx, a digital communications platform that can make it simple to increase online awareness, engagement and to generate sales. Said Larry Pizzi, chief commercial officer of Alta Cycling Group, "We're well aware that the bike industry is experiencing a boom of sorts, while concurrently going through vast changes in the retail landscape. It's a challenge like none other we've seen in this community. Shops are very busy with bike builds and may not have the time needed to tend to social media and digital marketing, so we're offering tools to support these efforts so they can stay connected to their consumers."
The company is allowing IBDs to sell and ship all Alta Cycling Group brands online while following Alta MAP pricing, assembly requirements and consumer service policies. Breaks on freight allowance policies and fixed-rate shipping are also being offered.
›Mons Royale, the New Zealand-based merino apparel company, launched a Support Your Local Retailer initiative that allows customers can dedicate 25 percent of their purchases online at monsroyale.com to a local Mons Royale retailer. Roughly 120 North American and 800 global retailers carry Mons Royale. Consumers have the option to support their local Mons Royale retailer at checkout on monsroyale.com. Mons Royale will give the retailer 25% of the total value of the sale, excluding freight.
"Over the last 10 years, specialty retail has been an integral part of the Mons story," said Mons Royale Founder Hamish Acland. "They've backed us, made us part of mountain town lifestyles around the world and helped Mons Royale become the brand we are. Today, we've got their back. Those same retailers are facing their biggest challenge yet. They are the lifeblood of mountain town lifestyles, and without them, our lives in the mountains would be vastly different."
›Toad&Co is sharing 10 percent of all new customer e-commerce revenue with their independent specialty brick & mortar retailers. Retailer allocation will be calculated by sales territory and based on a prorated basis by net pre-season Spring 2020 orders.
"Many of our retail partners have been major brand supporters, loyal partners and friends over the last 20 years," said Gordon Seabury, Toad&Co's CEO. "I sincerely hope the disruption from COVID-19 is short-lived and low impact on our businesses but in the meantime, we stand with our retailer's shoulder to shoulder."
›Rumpl, the Portland-based technical blanket brand, is providing unique discount codes to individual stores that can be offered to customers for a 15 percent discount on Rumpl.com across the brand's full online inventory as part of its retailer-support efforts. When customers enter these store-specific codes upon checkout, Rumpl will send 30 percent of any sale directly to the retailers as support during this difficult time.
"Rumpl is a small company, and although we don't have the resources to enact large-scale relief efforts, we can do our part to show gratitude and support for the small businesses who've been there for us over the years. We're all struggling with this, so we put our heads together to build a retail program that can help us weather this storm together," said Wylie Robinson, founder and CEO of Rumpl.
›Garneau, the cycling apparel specialist, launched a support initiative designed for existing Garneau dealers who placed a pre-season order. These dealers will be able to partake in a profit sharing structure for all non-discounted online orders placed on garneau.com in the month of April. Upon acceptance into the program, bike shops will be given a unique promotional code to distribute to consumers via e-mail or social media. The bike shop will receive a 30 percent of the sales reflecting their designated promotional code.
Once enrolled in the program, retailers will receive photo assets along with their promotional code to share to their customers.
These immediate actions we are taking today also provide a perfect testing opportunity for possible future programs," said senior sales director, Mike Britten. "The new IBD program announced today is a critical step that will mitigate the economic impacts of this unprecedented challenge and communicate our loyalty to the IBD channel."
>EcoVessel, the maker of hydration bottles, mugs, and tumblers, introduced a Retail Partnership Program that offers retailers a 30 percent revenue share of all sales generated through their efforts. Each retailer will receive a unique referral link to share and track their sales. They can share the link with their customers through e-mail marketing programs or on their social media platforms. All independent retailers can apply to participate in the program, whether they are an established EcoVessel retailer, or not. Non-profits can also participate.
Said EcoVessel CEO, Jon Fox. "It's times like these that we are reminded how grateful we are for our retail partnerships. We need to collectively work together to overcome these difficult financial challenges."
Photos courtesy Alta Cycling Group, Osprey, Brooks, Mons Royale