By Thomas J. Ryan
Vail Resorts reported a strong finish to the 2019 North American ski season, helping recover from a shortfall in destination visitation in the pre-holiday period. More encouragingly, season pass sales through May 28 are off to a healthy start.
In the company's third quarter ended April 30, net income rose 13.9 percent to $292.1 million, or $7.12 a share, exceeding Wall Street's consensus estimate by 4 cents a share.
Revenues rose 13.4 percent to $957.9 million, in line with expectations.
"We are pleased with our overall results for the quarter and for the full 2018/19 North American ski season, with strong growth in visitation and spending compared to the prior year, including a strong finish to the season with good conditions across our Western U.S. destination resorts," said Robert Katz, chairman and CEO, on a conference call with analysts.
Katz said that after the challenging early season period for destination visitation, results for the remainder of the season were largely in line with original expectations. On March 8, Vail Resorts lowered its earnings guidance primarily due to the disappointing results from destination visitations in the pre-holiday period and also due to shortfalls from expectations at Tahoe Resorts and Whistler Blackcomb.
Colorado, Utah and Tahoe resorts experienced strong local and destination visitations throughout the third quarter, supported by favorable conditions across the Western U.S., which also allowed for an extension of the ski season for select resorts in Colorado and Tahoe. Relative weakness continued in international visitation, particularly at Whistler Blackcomb.
Total lift revenue increased 16.4 percent, driven by a 14.3 percent growth in skier visitation primarily from Triple Peaks and Stevens Pass.
Total effective ticket price (ETP) increased 1.8 percent in the quarter, primarily due to price increases in both lift ticket and season pass products, partially offset by higher skier visitation by season pass holders, lower ETP from the acquired Triple Peaks and Stevens Pass Resort and the new Military Epic Pass. Excluding season pass holders, ETP increased 5.5 percent compared to the prior year. The growth in visitation and spending compared to the prior year, along with the addition of Triple Peaks and Stevens Pass, drove a 9.4 percent increase in ski school revenue, an 11.7 percent increase in dining revenue and a 9.5 percent increase in retail/rental revenue compared to the prior year.
Retail/rental revenues improved 9.5 percent to $114.1 million, primarily due to higher sales volumes at stores proximate to western U.S. resorts, as well as incremental revenue from Triple Peaks and Stevens Pass.
Resort net revenue was $957.7 million, an increase of 13.8 percent compared to the prior year. The resort reported EBITDA was $480.7 million, an increase of 14.5 percent compared to the prior year.
Mountain revenue was $877.9 million, up 13.6 percent from the prior year. Mountain reported EBITDA was $468.1 million for the third quarter, up 14.4 percent from the prior year.
Lodging revenue expanded 16.8 percent, primarily due to the incremental operations of Triple Peaks. The average daily rate decreased compared to the prior year, primarily as a result of the inclusion of the Triple Peaks Resorts as well as incrementally managed Tahoe lodging properties that it did not manage in the prior year, all of which generated a lower average daily rate as compared to its broader lodging segment.
Season pass sales through May 28 for the upcoming 2019/20 North American ski season increased approximately 9 percent in units and 13 percent in dollars compared to the year-ago period through May 29, 2018, excluding sales of all military pass products in both periods.
Said Katz, "Our pass sales growth was primarily driven by strong results in our destination markets. In particular, we have very strong growth in our Northeast markets, which are benefiting from the first full year of pass sales with Stowe, Okemo and Mount Sunapee included with unlimited access on the Epic and Epic Local pass products."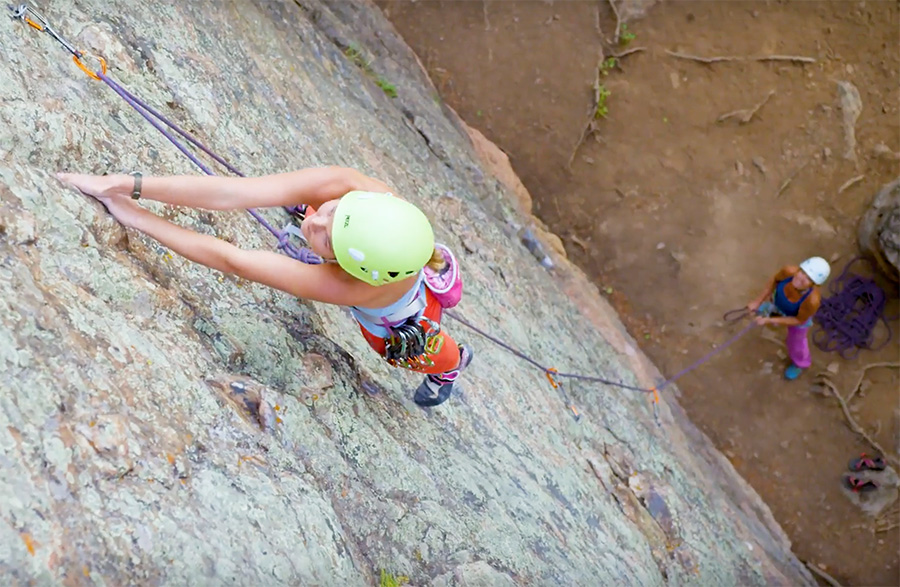 Broader destination markets continue to perform well as the resorts available in its network were expanded, including the recent addition of Sun Valley and Rusutsu. Local markets continue to show solid growth, driven by favorable results among its local guests in the Whistler Blackcomb region, with particular strength in Seattle with the first full pass sales season including access to Stevens Pass. Strong results were also seen with the company's Northern California and Utah guests, partially offset by more modest sales growth in the Colorado local market.
As expected, removing access to Arapahoe Basin on its pass products lowered the renewal rate on the Summit Value and Keystone Plus Pass products, but any loss of revenue is expected to be more than offset by the elimination of partnership payments to Arapahoe Basin. Good growth is being seen from the company's new Epic Day Pass, though it was not material to overall pass sales dollar growth in the spring as sales of the new product are primarily concentrated in the fall.
Full-year season pass sales dollar growth rate (excluding military pass sales) are expected to be lower than the company's spring growth rate due to success driving more guests to purchase passes in the spring. A stronger performance is expected to be seen in the late fall selling period compared with the Labor Day selling period given the introduction of the Epic Day Pass.
Given the strong finish to the season, successful season extensions and continued focus on cost discipline, Vail Resorts said it now expects Resort Reported EBITDA, excluding the impact of the addition of Falls Creek and Hotham resorts in Australia, to be between $700 million and $710 million. In March, Vail Resorts had guided Resort Reported EBITDA to come in between $690 million and $710 million for fiscal 2019.
Including Falls Creek and Hotham resorts, net income attributable to Vail Resorts, Inc. for fiscal 2019 is expected to be between $277 million and $297 million and Resort Reported EBITDA to be between $702 million and $712 million.
Photos courtesy Vail Resorts