According to a number of forecasts, holiday sales this year are expected to expand at least seven percent year-over-year. However, supply chain disruption, inflation and labor shortages continue to present challenges. 
»AlixPartners: Double-Digit Increase Holiday Gains
AlixPartners, the consulting firm, expects retail holiday sales in the U.S. to increase in the range of 10 percent to 13 percent over last year's holiday season, which would make this the strongest holiday period since 1999.
The firm also released a survey, conducted this month, of more than 1,000 U.S. consumers, which reinforced its optimistic forecast, including its finding that 88 percent of consumers plan to spend the same, or more, this holiday season, with 12 percent planning to spend less. Notably, the recent rise of the Delta variant has not slowed consumer consumption this season, with just 12 percent of respondents saying it would decrease or likely decrease their holiday spending.
In its 2020 holiday survey, 76 percent of respondents indicated they planned to spend the same or more this year.
"Our message to retailers is: 'This holiday season is yours to lose,' said Joel Bines, global co-leader, retail practice and managing director AlixPartners. "There is unprecedented pent-up demand out there. Consumers have a lot of money in their pockets, in part due to recent government programs, and even the rise of the Delta Variant, while certainly concerning, does not seem poised to put a damper on things, thanks, in part, to the big increases in online shopping this past year. However, that doesn't mean that retailers won't face some big challenges this season, foremost among them being ironing out some very thorny supply-chain disruptions, dealing with increased logistics and delivery costs, dealing with currently high inflation rates and dealing with increasing labor costs. If not handled correctly, any one of those things could quickly derail things for retailers this season."
AlixPartners highlighted the importance of omnichannel fulfillment capabilities to take advantage of the expected holiday momentum, including optimizing inventory across stores and distribution centers, using stores for online fulfillment and leveraging BOPIS [buy-online-pick-up-in-store], and curbside pickup.
This year's survey also found that 53 percent of consumers plan to start holiday shopping before October 31, an increase of 4 percentage points versus last year's survey. This year's survey also found that 43 percent of consumers plan to do most of their holiday shopping online. On the other hand, 57 percent of consumers said they plan to visit physical stores this season, an increase of 7 percentage points versus last year's survey, which could indicate the power of pent-up demand.
"Consumers will be showing up to shop this holiday, but the power has shifted away from retailers to consumers," said Alexa Driansky, SVP, retail, AlixPartners, and one of the contributors to this year's forecast and survey. "With a quick Internet search, consumers will switch to whichever retailer has the product in stock, find a good price and get either delivery or pickup fast and for free. Retailers will need to be more agile and resourceful than ever to make sure it's them and not their competition that comes out as the winners this season."
»Deloitte: Holiday Retail Sales Expected To Increase 7-9 percent
According to Deloitte's Annual Holiday Retail Forecast, holiday retail sales are likely to increase between 7 percent and 9 percent in 2021.
Overall, Deloitte's retail and distribution practice project that holiday sales will total $1.28 to $1.3 trillion from November to January. Deloitte also forecasted that e-commerce sales would grow by 11 percent to 15 percent, year-over-year, during the 2021/22 holiday season, which could result in e-commerce holiday sales reaching between $210 billion and $218 billion this season.
"We anticipate strong consumer spending for the upcoming holiday season. As vaccination rates rise and consumers are more comfortable being outside of the home, we will likely see increased spending on services, including restaurants and travel, while spending on goods will continue to hold steady. A steady decline in the savings rate to pre-pandemic levels will support consumer spending and keep retail sales elevated this season," said Daniel Bachman, Deloitte's U.S. economic forecaster. "Further, e-commerce sales will continue to grow as consumers demonstrate an ongoing and steady movement toward buying online across all categories."
Bachman noted that the 2021 holiday season increase reflects continued growth. Last year's holiday sales came in higher than expected, growing by 5.8 percent. The 2021 forecast projects a strong growth rate amid elevated retail sales and growth in disposable personal income that is likely to remain flat heading into the season. However, the Delta variant and ongoing uncertainty spurred by the pandemic could drive more spending on goods.
"Across channels, retailers should expect a strong holiday season as consumer spending levels are projected to remain high," said Rod Sides, vice chairman, Deloitte LLP and U.S. retail and distribution sector leader. "While consumer concerns about health and safety have eased since the last holiday season, pandemic-influenced shopping behaviors continue to gain traction. Retailers who remain resilient to shifting consumer behaviors and offer convenient options for online and in-store shopping, as well as order fulfillment and will be poised for growth this holiday season and into the new year."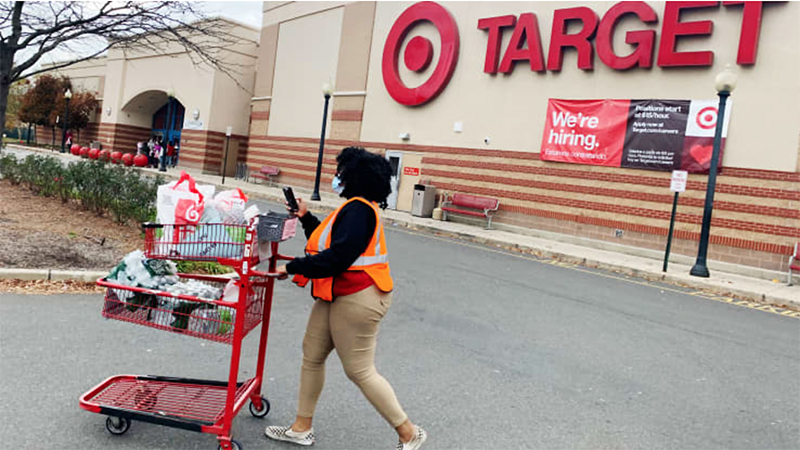 »Mastercard SpendingPulse: U.S. Holiday Retail Sales To Grow 7.4 Percent
According to Mastercard SpendingPulse, which measures overall retail sales across all payment types, including cash and check, U.S. retail sales are anticipated to grow 7.4 percent this holiday season, excluding automotive and gas. Consumers are expected to spend online at even higher rates (+7.6 percent) than last year. At the same time, in-store sales, excluding automotive and gas, are also expected to see a rebound, growing 6.6 percent compared to 2020.
With early holiday shopping slated to begin in October again this year, retail sales for the "75 Days of Christmas" are anticipated to grow 6.8 percent, excluding automotive and gas, and e-commerce sales to grow by 7.5 percent compared to the same period last year.
Trends cited in its study:
With potential supply chain and labor supply issues impacting the season, retailers are expected to offer early omnichannel promotions, particularly in the heavily gifted Electronics, Apparel and Department Store sectors. Technologies like contactless and buy online, pick up in-store will continue to be used by consumers and retailers who desire a quick and seamless experience.

Fueled partly by pent-up savings and government stimulus, consumers have the desire and the means to spend. Over the last six months, the Luxury retail and Jewelry categories have experienced some of the strongest growth year-over-year compared to 2019, expected to continue through the holidays.

Nothing says holiday cheer like busy malls and bustling Main Streets. While Mastercard anticipates that the return to in-store browsing and shopping will continue, e-commerce retail sales are not forecasted to go anywhere. For the extended holiday season, e-commerce sales are expected to grow 7.5 percent YOY and 59.3 percent YO2Y, a record high for the channel.
"This holiday season will be defined by early shopping, bigger price tags and digital experiences. Over the past two years, retailers have learned a lot about what shoppers want and need, bringing us into an exciting new age of retail resilience," said Steve Sadove, senior advisor, Mastercard and former CEO and chairman of Saks, Inc. "Retailers have been preparing for this moment and will find innovative ways to deliver on what's bound to be the biggest holiday shopping season yet."
»Bain: Forecasts 7 percent Growth In U.S. Retail Sales This Holiday Season
According to Bain & Company's holiday forecast, sales in November and December are expected to grow 7 percent compared to a year ago, representing the second-highest growth rate in 20 years.
Bain said U.S. retail sales have been notably strong so far in 2021, up more than 15 percent YoY in the retail categories it tracks. The firm expects this momentum to continue into the holiday season, with consumer spending intent remaining high across all income cohorts, mainly in high-income households.
"The pandemic has impacted nearly every inch of the retail industry, changing channel preferences and altering category spend mixes while also exacerbating labor and supply chain shortages, which could limit growth in some favorite holiday categories, such as electronics and appliances," said Aaron Cheris, head of Bain & Company's Americas Retail practice. "However, heading into this holiday season, we also see important tailwinds for nominal retail growth, including boosts from inflation, rebounding employment, healthy savings rates, and wage growth."
All categories included in the firm's analysis are expected to see increases in sales, with the magnitude of growth varying by sector. Pandemic-boosted categories like grocery will likely transition back to their historical trends. At the same time, industries pinched by the pandemic, such as apparel, are expected to make strong comebacks from their 2020 lows.
Currently, in-store sales are expected to account for about 75 percent of total U.S. sales this holiday season. Although e-commerce growth has tapered in the past few months as consumers shifted more of their spending back to stores, Bain expects this segment to rebound to high-single-digit growth during the holidays.
Despite the favorable outlook, retailers will need to navigate challenges to meet consumer demand over the holidays. Supply chain and labor constraints are expected to disrupt product availability, delivery times and overall customer experience. As the pandemic recovery progresses, potential shifts in consumer spending toward non-retail categories, such as travel, restaurants and services, could also hamper retail spending.
"The retailers that come out ahead this holiday season will proactively plan for supply chain headwinds, keeping marketing nimble and finding new opportunities to delight customers both online and in stores," said Darrell Rigby, partner, Bain & Company's Retail practice. "As for consumers, they should do their holiday shopping early this year, in case there are snafus such as shipping delays and avoid waiting for deals, which may not come.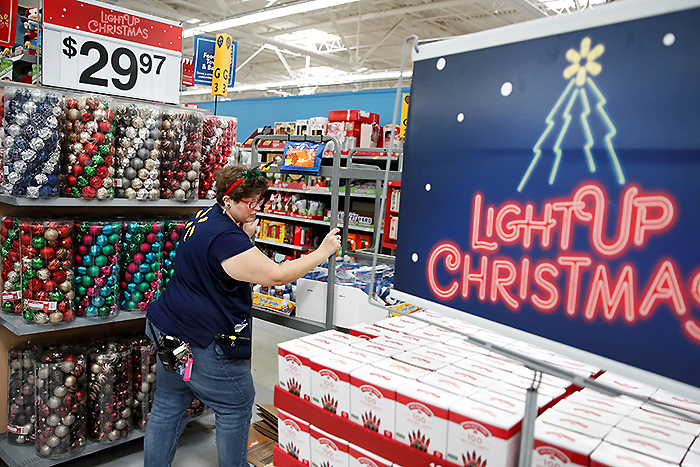 »Affirm: Holiday Shoppers Looking For Experiential Gifts
A survey of 2,000 Americans taken in August by Affirm, the buy now pay later provider, found nearly half (48 percent) plan to spend more money this year because they could not celebrate as they normally would last year.
More than half (54 percent) of Americans, however, plan to spend more this year on experiences, like travel or attending and hosting parties, over physical gifts this holiday season, with the top gift being a memorable experience, 42 percent; followed by electronics, 29 percent; clothing, 25 percent; and vacation, 26 percent.
The top holiday gifts Americans hope to receive are a ​vacation, 27 percent; clothing, 26 percent; and gifts to create a memorable experience, 24 percent.
Other findings from the survey:
Holiday stressors

:

Staying on budget was a top concern (41 percent), followed by incurring long-term debt (31 percent), shipping costs (28 percent)​​, and being charged late or hidden fees (26 percent). Over half of respondents said they typically have anxiety over holiday shopping.

Shopping early

:

 The majority (61 percent) agreed they no longer wait for Black Friday and Cyber Monday sales to start their shopping. One in five began in September, with nearly one-quarter of respondents (23 percent) saying they shop early to budget better.

Avoiding holiday crowds:

 72 percent of respondents plan to shop online to avoid crowds, with 57 percent surveyed anticipating the holiday shopping season would be busier than most.
»Shopkick: Inflation Concerns Could Hold Back Holiday Spending
A survey from Shopkick, the shopping rewards app, found that 52 percent of respondents reported that the threat of continued inflation would impact holiday budgets. However, most respondents planned to spend the same amount this year as last year (64 percent), and 15 percent increased their budgets.
The survey of 23,588 Americans between July 5 and July 12 also showed that 22 percent would shop earlier this year, with 25 percent expecting to do most of their shopping before Thanksgiving and 10 percent expected to have their shopping done before Halloween.
Additional findings include:
Big spenders

: Overall, 15 percent of respondents plan to spend more this holiday than last year, and 26 percent of GenZ consumers have larger budgets. Half of GenZ respondents said they would spend more this year because they have more people to shop for, and 45 percent said they were more financially secure.

Stealing deals

: Respondents said they would continue to take advantage of deals, with 61 percent saying that they plan to shop on Black Friday and 67 percent on Cyber Monday. The majority, 78 percent, of respondents, plan to shop Black Friday online, followed by in-store, 64 percent, and on mobile, 36 percent.

IRLR (In Real Life Retail)

: Forty-three percent of respondents expect to make most of their holiday purchases in a physical store, – a 9 percent increase compared to 2020. The majority (68 percent) will visit big box stores. When it comes to the in-store experience, respondents said the ability to try on, touch and see physical products (70 percent) and in-person interactions with sales associates (41 percent) ranked most important, followed by product sampling (20 percent), complimentary gift wrapping (15 percent), and holiday activations like on-site Santas (13 percent).

Thankful for Thanksgiving

: While 70 percent of respondents positively supported retailers closing their stores on Thanksgiving Day, 23 percent plan to shop on Thanksgiving, and 60 percent of those respondents will shop in-store.

Amazing Amazon

: Fifty-seven percent of consumers expect to make most of their holiday purchases online, and Amazon tops the list with 73 percent of respondents saying it would be their primary shopping destination. Outside of Amazon, younger generations (65 percent of GenZ and 60 percent of Millennials) said they would shop on Etsy, while 57 percent of the silent generation said they would shop on eBay.
Photos courtesy Getty, CNBC