Take Less From The Planet … And Leave Less Behind
redefining sustainability in the footwear industry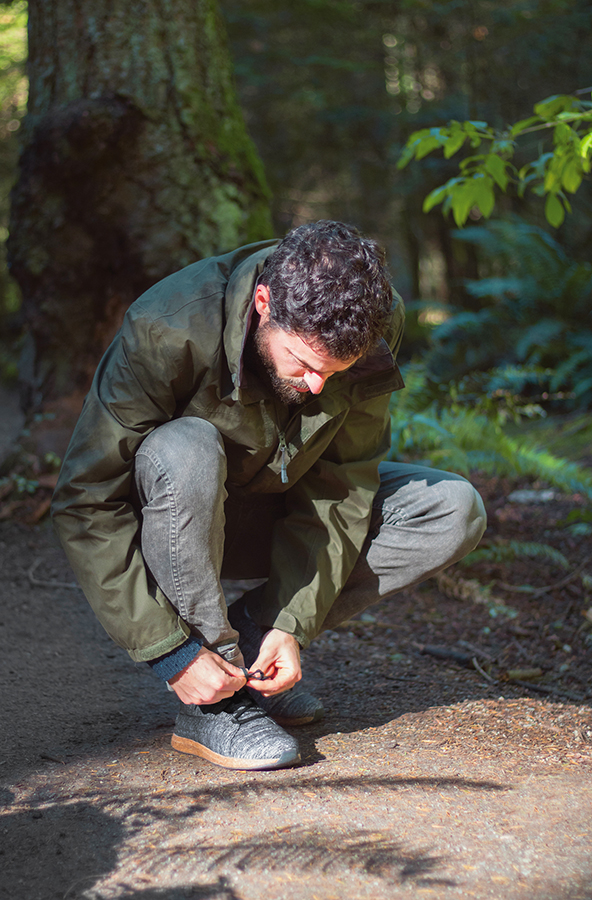 Sole x United By Blue teamed up to produce a shoe designed using sustainable materials from tongue to tread. Debuting exclusively on Kickstarter March 4, with a campaign that speaks about the state of the footwear industry, the earth-friendly Chukkas will go to early bird Kickstarter backers for less than the retail cost.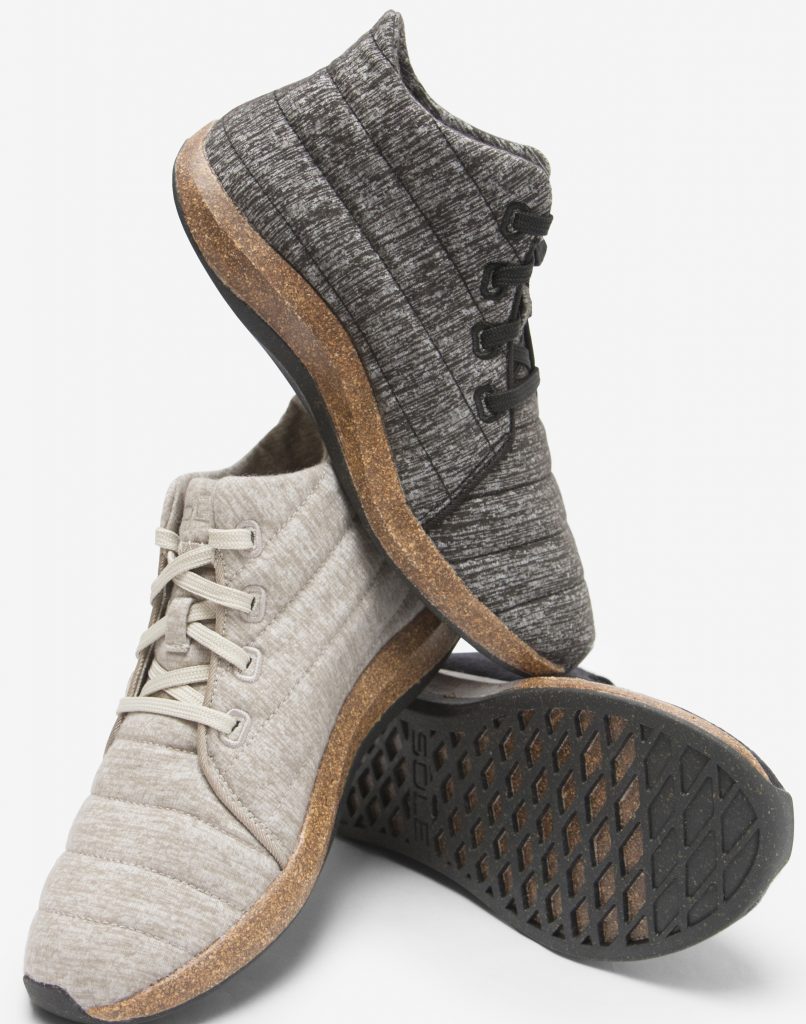 The Sole x UBB Jasper Wool Eco Chukka is built around Sole's Recork Recycled Cork Midsole and UBB's BisonShield Insulation. Both materials are natural, sustainable, and perform better than synthetic alternatives which dominate today's footwear market.
—•—
The ReCork midsole is made from recycled wine corks, ground down and recombined in Sole's proprietary formula that flexes, cushions, and is more durable than the industry-standard EVA foam midsole. Sole used Australian merino in a plaited knit for durability and comfort and Sole's signature-shaped Bloom Algae Foam footbeds with natural cork top sheets.
Bloom foam requires 35-percent less energy to produce than regular EVA and has 40-percent less impact on ecosystems and climate. Natural rice rubber outsoles give durability with a minimized footprint while removing rice husks, a by-product of the rice industry, from the waste stream.
—•—
UBB's BisonShield insulation uses bison hair that would otherwise be destined for landfills to create the lightweight hypoallergenic and temperature-regulating sustainable insulation like the ethically-sourced merino wool that surrounds it.

The footbed is treated with Polygiene anti-odor technology to ensure the shoe never has to be thrown away because of stink for the lifespan of the shoe. With a simple design, materials that are comfortable with multi-environment traction in the sole, it's a shoe you use whether your on the trail or walking in the city. It's also equally comfortable worn with or without socks thanks to the shoes natural cork topsheet on the insole, which is also naturally moisture-wicking and antimicrobial.
To learn more about the collaboration, go here.
Photos courtesy UBB x Sole