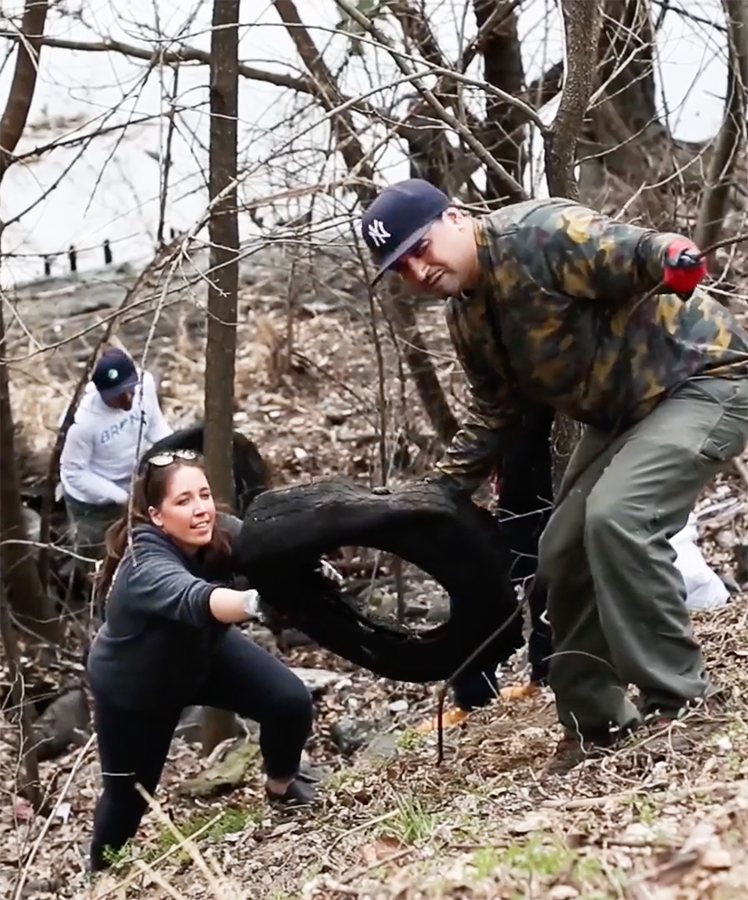 We all care about our planet. United By Blue has been a leader in the outdoor industry to help make a litter-free world possible through year-round brand initiatives.
For more than eight years, UBB has invested in our planet. For every product sold, UBB removes one pound of trash from our world's oceans and waterways with the idea that a successful outdoor brand can do serious conservation work.
Everyone at United By Blue rolls up their sleeves and removes plastic bottles, styrofoam, tires, old appliances, you name it from creeks, rivers, beaches, and streams. The brand organizes and hosts cleanups to make a measurable impact on the most pressing environmental problems — ocean trash and plastics pollution.
The brand also believes that products designed for enjoying the outdoors should also be kind to the outdoors. They put a lot of thought into the materials that make up each product and always opt for sustainable manufacturing methods as well as textiles that keep our oceans, air and soil cleaner by using recycled polyester, organic cotton and wool.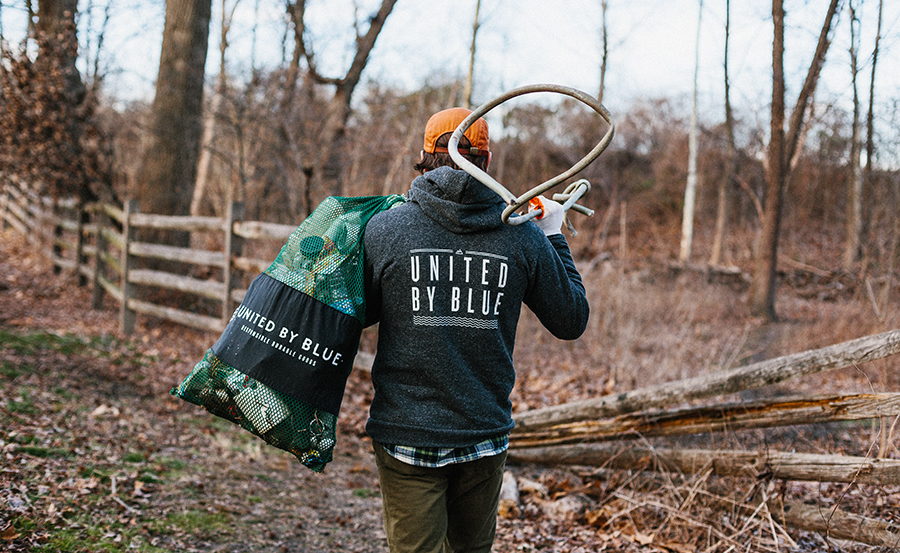 Here is a running list of actions United By Blue has undertaken this year.
Triple Trash Tuesday
For every product that consumers purchased through midnight last night, UBB pledged to remove three pounds of trash from the ocean with free shipping on all orders.
Blue Friday 2018 DIY Cleanup … An Alternative To Black Friday
Based on reported data, which UBB will share with the EPA for their review, the brand pulled over 687 plastic straws, 1,131 plastic bags, and 1,489 plastic bottles. More details can be found in the brand's report here.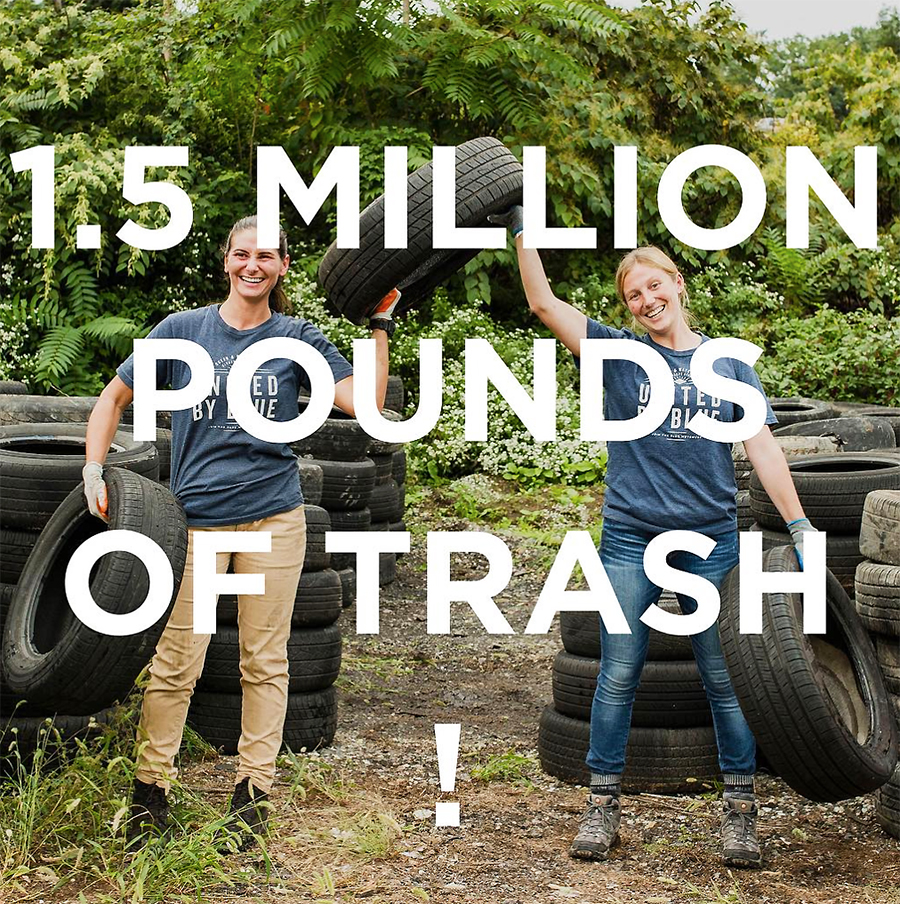 In 2018, UBB Removed 1.5 Million Pounds Of Trash From The World's Oceans and Waterways 
In the beginning UBB's team was small — recruiting a handful of volunteers to pick up trash at the brand's first cleanup along Philadelphia's Schuylkill River. In 2017 UBB picked up their 1 millionth pound of trash — a testament to the dedication and interest consumers have to care for our environment.
In 2018, with cleanup season nearly wrapped — save for a three-day dumpsite cleanup in Camden, NJ starting today — the brand will have removed 1.5 million pounds of trash.
---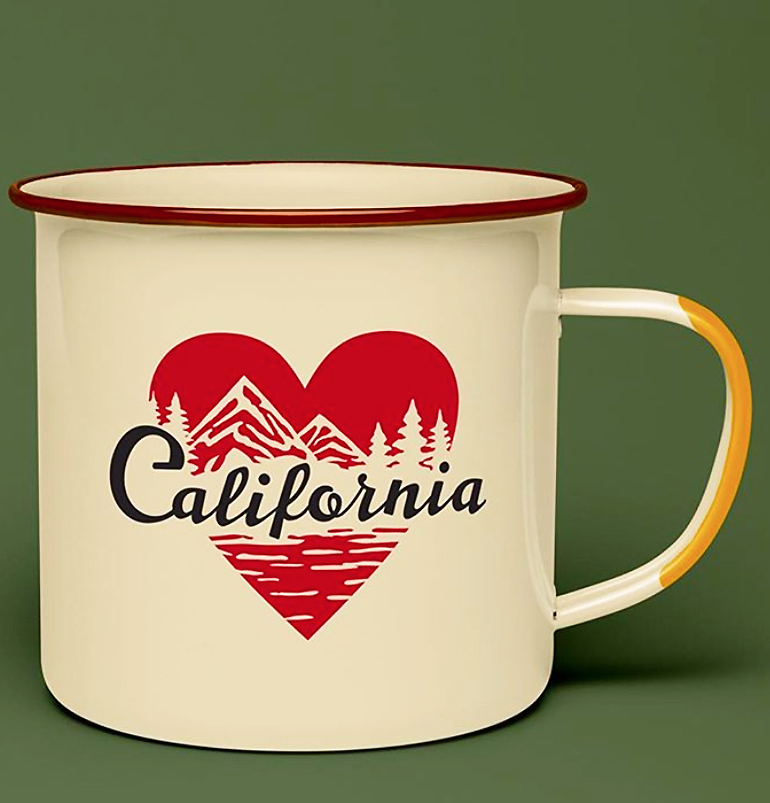 A Special Project … The Cali Mug
UBB thanks all those who shared in responding to the California Wildfire efforts by purchasing the Cali Mug.
In less than a week since announcing the campaign, UBB sold 1,000 mugs at $20 each allowing UBB to donate $20,000 to the California Wildfire Relief Fund. Photos courtesy United By Blue