UNITED BY BLUE
B100 
The Sustainable Alternative To Down Or Synthetic Insulation
The ranching industry considers Bison fiber a waste by-product. For United By Blue, it is the future of sustainable outerwear. Today the brand dropped the Bison Puffer Jacket and Vest. Both garments contain B100 the brand's first fully insulated and naturally temperature-regulating, hypoallergenic and lightweight down alternative using Bison fibers.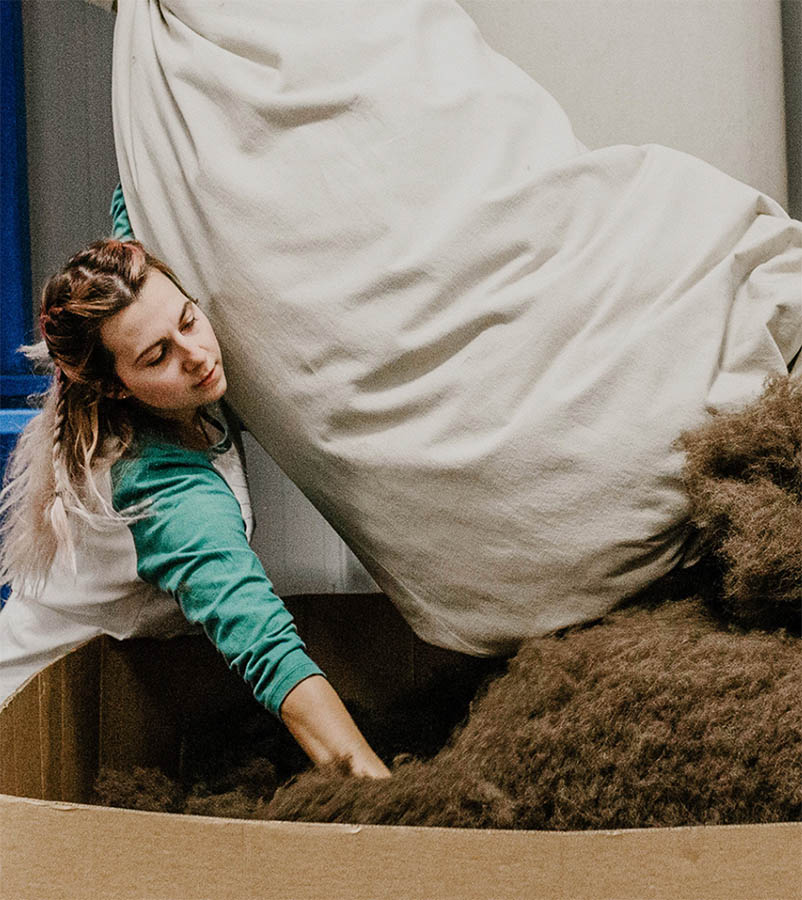 Bison fibers offer high-performance properties that are far too good to waste. United By Blue has spent the past five years creating a chain of suppliers for the product rather than letting it be dumped in a landfill.
—•—
The American Bison's shaggy coat consists of a layer of hollow, compact-able, resilient hair that allows the animal to stay warm and dry  in harsh winter weather. Both the Puffer Jacket and Vest include B100. They are waterproof and designed to keep you warm and dry from zero to minus 50°F.
"It should come as no surprise that the most important part of a jacket is what you can't see—the insulation inside. We don't use duck or goose down at United By Blue. Despite progress in traceability, the down industry's live plucking practices remain too controversial to consider a viable option. We ventured into the world of synthetic insulation, but were never able to find something we could truly stand behind both technically and environmentally. Our only solution was to create something entirely new. Enter B100 … our very own sustainable insulation ." — Brian Linton, founder & CEO, United By Blue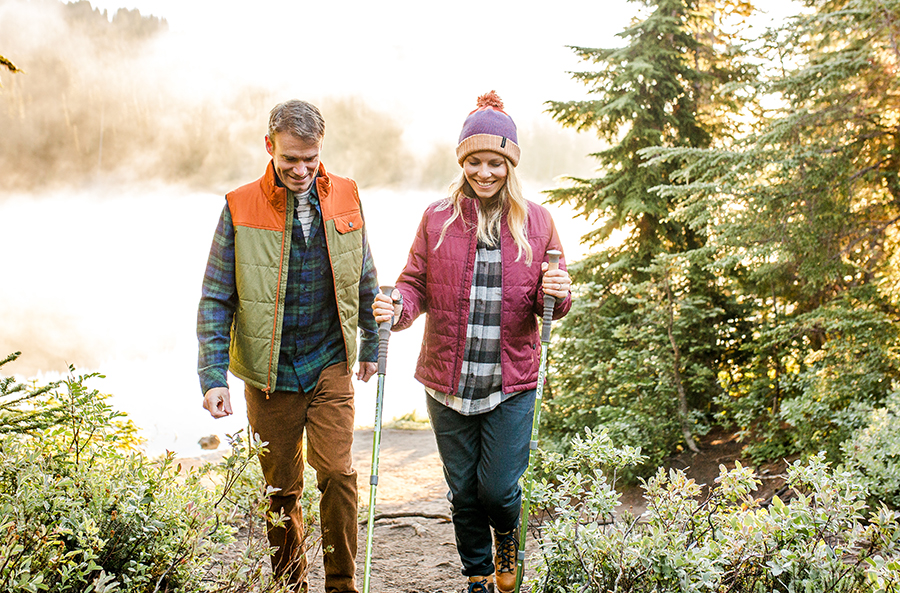 "The Bison Puffer Jacket is the most sustainable down alternative jacket we have ever produced. Incorporating lighter weight and higher performance recycled and natural materials, the Bison Puffer raises the bar for not just Bison-insulated outerwear but sustainable outerwear." — Brendan Rauth, product designer, United By Blue.
The Puffer Jacket and Vest are constructed using YKK zippers with internal storm flap, fleece-lined pockets, elastic sleeve cuffs and drawcords at the hem. With a partially recycled waterproof, breathable two-layer shell fabric, interior phone pocket with headphone port and a printed interior lining, the Puffer Jacket and Vest bring sustainability, function and aesthetics together into one product.
Photos courtesy United By Blue