By Eric Smith
Sierra Trading Post, the retailer that operates an online and brick-and-mortar presence and is owned by The TJX Cos., has undergone a rebranding and is now known simply as Sierra, the company announced Wednesday during the earnings call with analysts.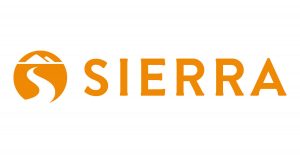 While that was the only thing said about the rebranding during the call—and the company declined comment in an email exchange Thursday—TJX did say it will open 10 additional Sierra stores this year, part of a large brick-and-mortar expansion across the company's portfolio.
Plans call for about 230 net new stores among all TJX assets, which would bring its year-end total to more than 4,500 stores, or an increase of about 5 percent. TJX said that similar to this past year, the company plans to close only a few stores.
TJX CFO Scott Goldenberg on Wednesday's call broke down the new store count, which includes 60 new Marmaxx stores, 65 HomeGoods stores and 15 HomeSense stores. In Canada, TJX plan to add about 30 new stores. And at TJX International, it plans to open approximately 40 stores in Europe and 10 stores in Australia.
Simply put, the company is bullish on its brick-and-mortar strategy, with the long-term potential to grow to about 6,100 stores, CEO Ernie Herrman said on the call. He explained why the company is positioned to see such rampant growth.
"First, we operate four powerful divisions, each with exciting growth potential," he said. "All of our major divisions have 25 years or more of operating expertise. That's over two decades of developing thousands of vendor relationships, regional consumer knowledge and internal teams, infrastructures and supply chain. We see this as a tremendous advantage as we pursue our growth strategies around the world."
The fourth quarter was a step in that direction. TJX reported net sales for the 13-week fourth quarter of Fiscal 2019 increased 2 percent to $11.1 billion, over the 14-week period last year, which beat Wall Street's estimates by $110 million.
Consolidated comparable store sales increased 6 percent over a 4 percent increase in the comparable period last year ending February 3, 2018. Net income was $842 million and diluted earnings per share for the 13-week fourth quarter were 68 cents, in line with estimates and down a penny from 69 cents in the prior year's 14-week fourth quarter. Adjusted fourth quarter diluted EPS was 59 cents compared to adjusted EPS of 59 cents in the prior year.
For the 52-week fiscal year ending February 2, 2019, net sales were $39 billion, a 9 percent increase over the 53-week period last year. Consolidated comparable store sales for Fiscal 2019 increased 6 percent over a 2 percent increase last year. Net income was $3.1 billion and diluted EPS for the 52-week fiscal year was $2.43, a 20 percent increase over $2.02 in the 53-week prior fiscal year. Adjusted Fiscal 2019 diluted EPS increased 9 percent to $2.11, versus adjusted EPS of $1.93 in the prior year.
As for guidance, for the 52-week fiscal year ending February 1, 2020, the company expects diluted EPS to be in the range of $2.55 to $2.60, marking an increase of 5 percent to 7 percent over the prior year's $2.43 (which included a 2 cent negative impact from a pension settlement charge).
For the first quarter of Fiscal 2020, TJX said it expects diluted EPS to be in the range of 53 cents to 54 cents compared to earnings per share of 56 cents the same period last year. The combination of incremental freight costs, store wage increases and foreign currency should negatively impact first quarter EPS growth by approximately 7 percent. The EPS outlook is based upon estimated comparable store sales growth of 2 percent to 3 percent on a consolidated basis and 3 percent to 4 percent at Marmaxx.
Herrman said the company is heading into 2019 bullish on this year ahead and beyond.
"As we begin a new year, we feel great about our business today and are excited about the future," Herrman said. "Over many decades the strength, consistency and resiliency of our flexible off-price business model has allowed us to deliver steady growth year-after-year. We have many important advantages that we believe set us apart from other major retailers. We continue to leverage our global presence. We have great brand awareness in US and internationally and are offering consumers our excellent values across nine countries.
"We have dealt and refined our global teams, infrastructure and supply chain over many, many decades. We see vast opportunities to keep expanding our global store growth and capture market share. Further, we offer consumers the convenience of shopping brick-and-mortar and online with a differentiated strategy that we believe is right for our business."
Photo courtesy Sierra