Long before the arrival of Lululemon, Fabletics, Outdoor Voices and the rest of the athleisure movement, Missy Park in 1989 founded Title Nine, becoming the first retailer to focus on selling women's sports and fitness apparel.
A former Yale University athlete, who excelled at tennis, basketball and lacrosse in the early 1980s, she started Title Nine in part due to frustrations over having to wear down-sized versions of men's sports apparel.
Starting as a catalog, Title Nine turned its first profit in 1993, launched its website in 1995, began opening stores in 1997 and now has 23. The female-owned independent retailer, based in Emeryville, CA, proudly stocks the broadest range of sports bras of any other retailer.
But Park took the name of her company from the landmark 1972 Title IX legislation that requires gender equality for boys and girls in every federally funded educational program and activity – including sports. And she and her team have long been committed to advocating forcefully for women's issues, including funding a variety of programs to support not only women as athletes, but as entrepreneurs and leaders.
Here, Park discusses the many ways Title Nine is working to push the women's movement forward, gives her take on t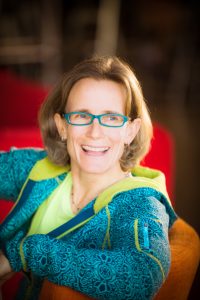 he advances and shortcomings of today's women's sports apparel and gear, and explains why Title IX is still relevant to Title Nine.
What inspired you to name the business Title Nine and does the name still fit? I'd say it still fits for me because I was among the first generation of women who grew up with going all the way through high school and all the way to college with Title IX being in effect. My sister is five years older than me and the difference in sports opportunities that she had versus the one's I had are very stark. So girls finally got access to what I consider to be the greatest classroom on Earth, which is the sports fields and courts of America, and it's opened so many doors and opportunities. So that's why I named it that. Is it still relevant? Title IX is being used as a tool for making campuses safer spaces for everybody. So it still has a legislative purpose. Is its impact on sports well known? I kind of think that most people aren't even aware of Title IX's impact, which almost makes it better. This whole generation of girls have grown up not just knowing they belong, but feeling entitled. Their space at the table is never in doubt. So the fact that Title IX is so much a part of every girl and woman's life says it's alive and well and stronger than ever. The third place where I feel Title IX is relevant is that all those women like me who came of age with the passing of Title IX in the 70s' and 80s' are reaching the peak of their power and they're extending the reach of Title IX not just to the sporting fields but to board rooms and courtrooms. And I'm going to go out there on the limb and say some day oval rooms. Women who came of age with Title IX are going to extend the influence and the point of view that women bring to issues across social, political and business import. So why I started Title Nine was very personal to me and I feel we as a society continue to benefit from all the good that Title IX has bought about – men's wrestling notwithstanding.
There's been a lot of debate over gender parity in pay in professional sports. In what ways has Title IX helped women and in what ways do we still have further to go? The professional sports piece of it is a little bit tough. You hear Abby Wambach talk about retiring at the same time as Kobe Bryant and Peyton Manning and the opportunities she has versus them post her career as the highest female goal scorer of all time. They're two very different realities and no question that is true. And there's a lot of work to be done and a lot of complexity to mine in all of that. But where Title IX had the biggest impact is around sports as part of an educational curriculum. And there I think the numbers are so positive. We're close to parity with boys in almost every level when it comes to using sports as an educational opportunity. Before Title IX, one in 27 high school girls were competing in sports, now it's two, almost three, in five. There were 32,000 female college athletes in 1972, now there's over 200,000. So I hate to be Pollyanna about it, but the benefits that boys have gotten for generations and generations from playing sports, girls and women are now seeing those same benefits. And it transcends sports. Before 1972, 7 percent of the law degrees conferred went to women. Now, it's over 50 percent. The same thing has happened in the medical profession.
Why are sports so instrumental to the development of women? A buddy of mine is an educator and we talk a lot about what is the right time for girls to start sports. And one of the things she says is it's more important that girls start sports sooner than boys do. When boys hit puberty, everything that happens to them is awesome as an athlete. They get bigger, stronger, faster, etc. whereas for girls everything that happens for them in puberty pretty much stinks for sports. So women have to have a much longer period of building sports into their lives. Almost since the beginning of Title Nine, we've had our own little grant program, Starting Block, that focuses on getting girls active in sports at an early age. We started off with a middle school girls basketball league and now we sponsor everything from track teams to lacrosse and tennis. It may be starting a team for girls in a small town that has seen its physical education programs cut. And that's another way we feel like we can do our part. Title IX has done a lot of the heavy lifting but now we can kind of stand up and also continue to help girls get involved in sports and fitness because we see what a great classroom it is.
Can you highlight some of your other programs? We have a program called "Movers and Shakers." I realized as the company grew and was getting big, we started setting up lots of rules for suppliers and it was a lot of infrastructure the supplier had to have to be able to apply with us. So I thought that's not really what we want to leading with as a company. What we want to leading with is being able to find other women who are just getting their start in business and being able to support them. So the crown jewel of Movers and Shakers is our Pitchfest event, which we do every September. We ask women who have a product but don't have a good market yet to showcase their products to a group of panelists. They also get mentoring. The winners wind up getting a PO (purchase order) from us. It's a smaller PO where we might distribute to a few of our stores or do it as an e-mail or online-only presentation, but it allows them the opportunity to work with a big company and kind of get coached up on how to grow up and succeed as a larger company. It also gives us an opportunity to find nifty, little branded suppliers that aren't quite big enough, but we think they have the potential to be. A third key initiative is our support over the last two years of a nonprofit out of New York called "She Should Run," which again just speaks to women in power and leadership and taking risks. Basically what they do is coach up women who have never run for office and encourage them to do so. It may just be someone wanting to run for school board but she doesn't really know how to do it. When you get more diverse voices, good things happen. So whether they're Republicans or Democrats, we want to see more women running for office, and that's where the She Should Run program comes in.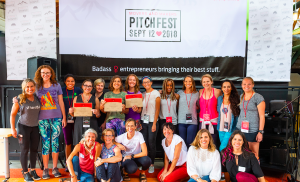 What's your core advice to women around entrepreneurship and leadership? I love that saying, "Even the longest journey starts with that first step." So for me, I think we can get overwhelmed and we're like, 'Okay, if I do that, then I need do this and this and this…' So just take that first step. That is my number one piece of advice for any woman in starting a business. Don't make it so big. File a fictitious business name, print some business cards up, make that first sales call…because it's only in taking that first step that we start to get the real learning. A second piece of advice, particularly for women, is that we can lead and we can be liked but usually not at the same time. You look at all of the research, the more successful men are, the more well liked they are. When you look at women, the opposite is true. So we just have to make our peace with that and know that in leading we will make the world a better place.
Does the industry still have further to go in developing product for active women? There's definitely more to go. But it's hard to believe that back in 1989, there was no Lululemon, Lucy…There was a real debate on whether the women's market had any kind of value at all. Now, there's no question that every brand invests in R&D specific to the women's market and they will get a return on investment for that. To me, however, there is still a basic lack of recognition about the difference between men and women, and how that impacts our needs in gear. For example, men exercising outdoors need to sweat more and tend to overheat because of a higher metabolic rate. So they need to wear things thin and light. The exact opposite is true of most women. They have a lower metabolic rate so cold tends to be a bigger issue for than ventilation or wicking. We need warmth to enjoy the outdoors. A gear example is bikes, where women often find their tires over-inflated and the compression on their shocks set too hard, because, in large part, the folks who work in the bike shop are guys. I cannot tell you how many rides I've been on where the women I'm riding with are miserable. And I'm like, 'Let's just feel your tire pressure." And they're like, 'Oh, it's right, my husband did it before I left.' Well, chances are their husband did it wrong. And chances are she'd have a lot more control of the bike and more enjoyable time on the trail if her tires and shocks weren't so hard. The solution to that is if you want to sell more to women, then you got to hire more women. We're still drastically underrepresented in the sporting goods industry. Women also need to raise their hands as well and say, 'I want to take on that R&D job.'
What's Title Nine's mix today? The things that we've built the business is on our relationships with these small, sort-of hidden-gem suppliers, particularly female-run. We love those small suppliers and over time they grow up to become big suppliers. Basically, we like developing products and we also love developing business relationships with like-minded brands that want to make great gear for women. We want to go out there and find the best product for women and ideas that we can't make happen, or that we've never even had before. So right now our mix is about 50/50 between our own brand and other people's brands. And then sort of the third category is the co-labs that we have with great partners like Kühl and Oiselle that work as exclusives for us. It basically works to have all three of those: our own product, other people's specific product, and then the co-labs we work on together. I wouldn't want to do without any one of those three because I think that's what it takes to develop the broadest range of women's sports gear and sportswear.
What do you think of the whole athleisure trend? Athleisure certainly makes the women's market much bigger and women's voice bigger because those are women buying dollars. So that's really good. Personally, I've been wearing that trend for my entire adult life. I guess I'm just glad other people have caught on and I don't stick out so much.
Title Nine celebrates 30 years in 2019. What's the key to Title Nine's longevity? I'm never going to discount the value of luck and timing. I was lucky enough to be born in and be in high school in 1976 and go to college with Title IX being in effect. And I had luck with the timing of coming out with Title Nine, though I had to stay in it a little bit longer before the market was there. I was really in the first generation of women to make a living doing the thing I love, which is playing sports. That's a great amount of luck. But the reason we're still around has probably as much to do with the business structure and the fact that we don't have any outside investors. We have no short or long term debt and the people who control the destiny of the business are in this building. They're not on Wall Street. We're not looking at quarterly earnings reports. We're looking out for what is best for us in the long term and that's how we make our decisions. I think if you can look in the long term, you can last in the long term.
Photos courtesy Title Nine