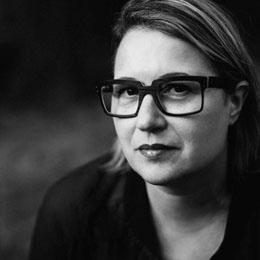 One of the most important — and overlooked — aspects of education is having a great teacher/mentor. Susan Sokolowski, associate professor, director, Sports Product Design Program at the University of Oregon, is that teacher, pictured right.
In its inaugural year, The Woolmark Performance Challenge attracted 510 Student Registrations from 58 Universities from across Europe and North America. The idea originated with The Woolmark Company team who approached Adidas with the initial concept, and it has developed into what you see and hear about today.
Two of the Top 10 Finalists were chosen from Susan's class which is relatively new. The first students graduated this past June under the guidance of Susan and Thomas Liddy. I had the pleasure of speaking with Susan today from her office to learn more about the new program and her students.
How does it feel to have two students as finalists in the Woolmark Challenge? This is really exciting for The University of Oregon, and we are very pleased.
What is your background in product design? I've worked in the industry for over 20 years, spending most of my time in product innovation at Nike and several other active lifestyle-related companies prior to that. My background is in Sports Product Innovation. I have had the opportunity to come into The University of Oregon to setup, direct and teach in the Sports Product Design department — which is the only program that exists in the United States.
The program offers a huge opportunity for the students in this field and to prepare them for positions in the active lifestyle industry.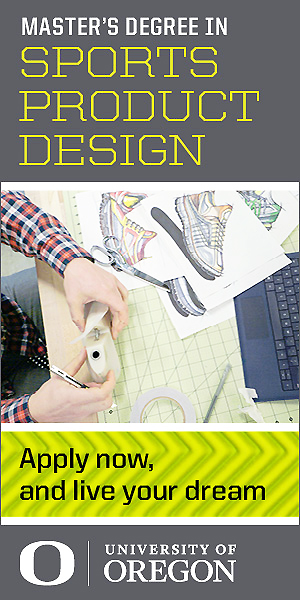 What type of student comes into the program? We offer a Master's Degree in Sports Product Design.
We have a unique approach to our program. We look at diversity of background as a strength. The students who are admitted into the program may have a background in engineering, apparel and/or textile design, kinesiology, physiology, product and/or industrial design.
We also have students that have come into our program with backgrounds in entrepreneurial positions related to health and fitness. This makes us unique because a lot of graduate programs would assume that you need to have an apparel or industrial design background to come in, but we look at diversity as a way for students to learn from each other and also to help bolster innovative thinking.
If you look at sports product innovation today, it's a culmination of materials science, design and engineering. You have to dabble in all those things, and by positioning it singularly with just an apparel background, that would probably not make the program as innovative as we would want the program to be.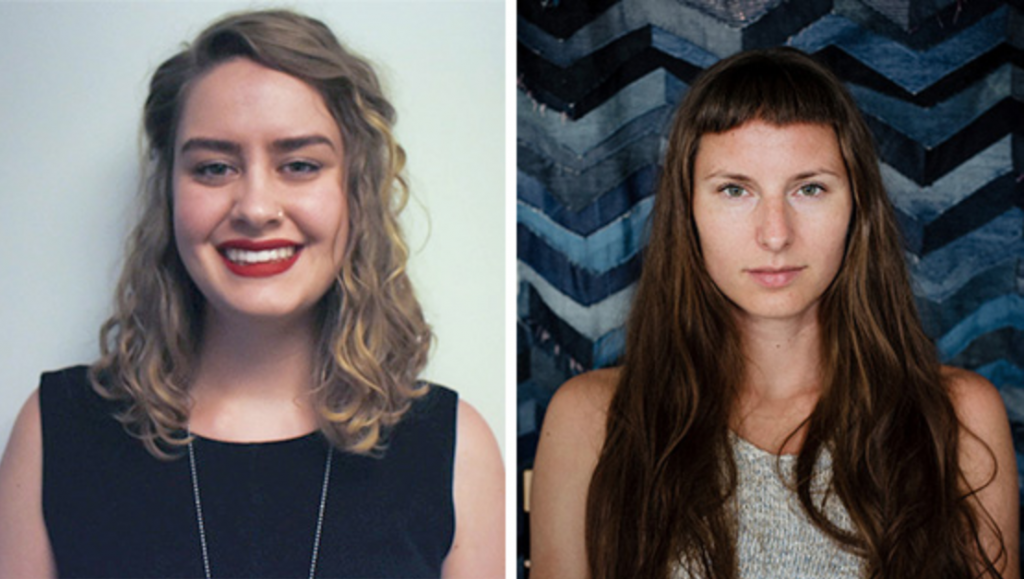 Tell us about the two finalists. Olivia Echols, pictured far left, has her undergraduate degree from Oregon State in their apparel program. She went on to work at Nike for five years in materials innovation.
Christel Thue Høgsted, pictured near left, comes to us from Denmark, where she also studied fashion and worked in the fashion industry in Paris and in Denmark. They independently bring very different skills into the program.
Do you think being in the Sports Product Design program at University of Oregon was an advantage to the students being selected as two of the Top 10 finalists? No. I teach a Sports Apparel studio class in the Winter term (Susan is seated middle below), and when we were approached by Woolmark to participate in the competition, we made that a project for the entire class. We treated it as an internal competition. The students had to work on a project related to the Woolmark Challenge, and we then selected the top performers of that assignment to move forward to a Woolmark entrée.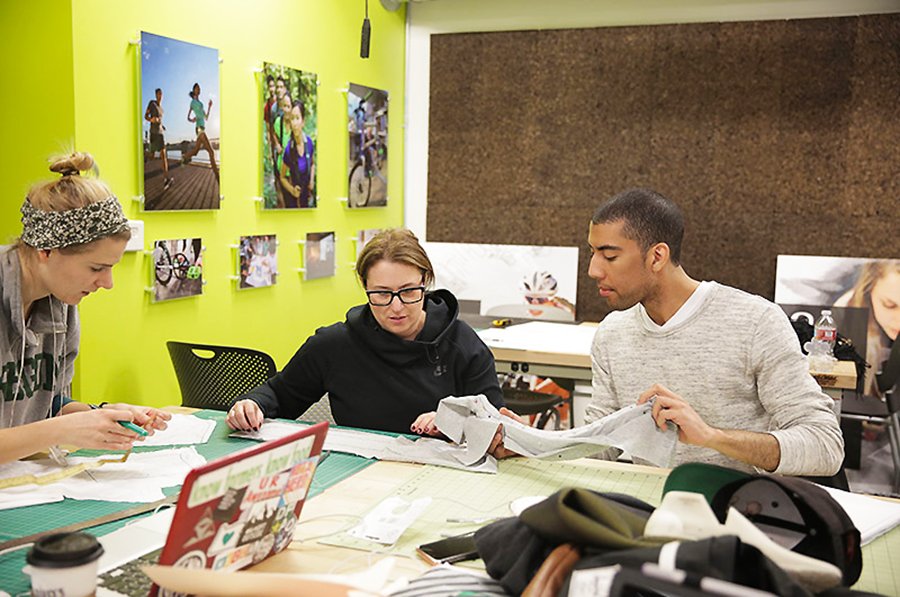 How did the students submit their work? Within the university, each of the students always presents their work with sketches and prototyping — the traditional design process. For the Woolmark Performance Challenge, the students submitted a presentation file to the Woolmark judges which contained their sketches and inspirations on how they would use Merino wool for their new innovation.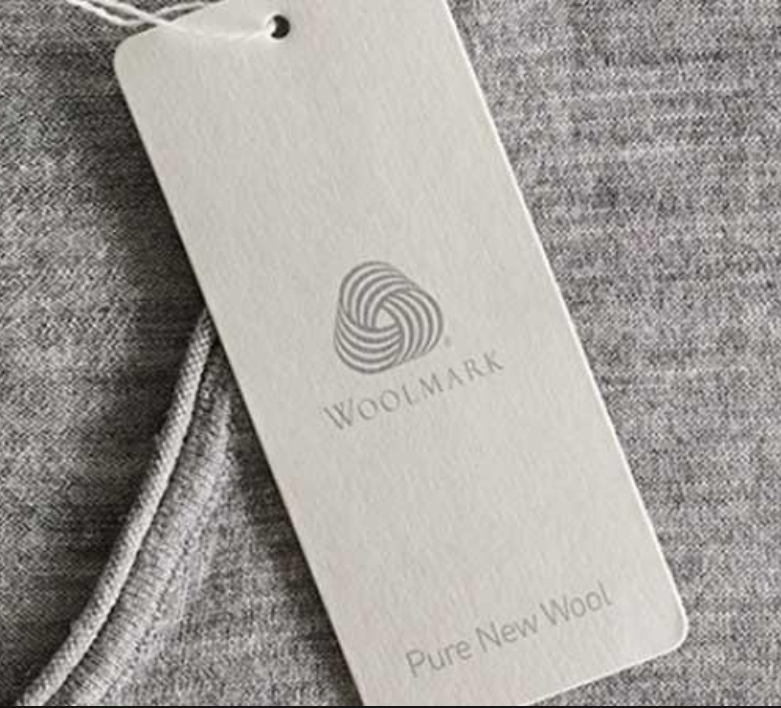 There is a two-day design workshop in London next month for the Top 10 finalists to meet and review their designs with the principals from Woolmark and Adidas. Can you tell us about that? The London workshops are not centered around feedback on ideas or creation of a product; they are more an extension of the Woolmark Performance Challenge education program/learning experience.
The two days have a schedule of talks and workshops with The Woolmark Company and partners, aiming at developing the finalists capacity as creative thinkers and innovators. These include sessions led by industry experts on topics such as how to connect with the consumer, taking sustainable approaches, hands-on creativity with Merino wool and other innovative materials and pioneering product design.
On November 9, at Outdoor Retailer, the Top 10 finalists will present their products and ideas to a panel of judges who will deliberate over the final designs. The winner will be announced then.
How do you feel about what you have accomplished by exposing your students to the design competition? Where do you see this going for the University and the Program? First, the competition is such a great opportunity for the students in a couple of ways. One, it is a real-life experience. The students get to work with two companies, Woolmark and Adidas. Two, present and pitch their work to get feedback and to understand what is feasible and what works in the sports industry.
Competitions like this are very rare today. It's incredible that our students are able to travel abroad, to get feedback on their work from professionals and to present their work on a global stage while still being in school. We have already signed up to participate in next year's competition, and we hope to send more great students.
For Olivia and Christel, it provides a platform for them to share their work on a larger level, and whether they win or not, they already see this as an great opportunity.
---
To learn more about the University of Oregon's Sports Product Design Program, go here. To contact Susan Sokolowski directly, go here. Photos courtesy the University of Oregon and Woolmark