"To us, cold is cold, no matter if you're on the highest summit or on the street grids," said Diana Ho, senior product line manager for Urban Exploration, The North Face.
Writer: Thomas J. Ryan
The North Face this fall is bringing "Summit Series" tech to urban consumers with its premium Cryos collection. Running across outerwear, footwear and accessories, the collection sits as a pinnacle positioning offering as part of its Urban Exploration push.
As related by Arne Arens, global brand president of The North Face, at VF Corp.'s annual analyst meeting in early April, Urban Exploration is one of four consumer territories the brand is targeting. The remaining three include: Mountain Sports, Mountain Athletics and Mountain Lifestyle. But Urban Exploration represents an opportunity to reach the more than half of the world's population that are now living in cities.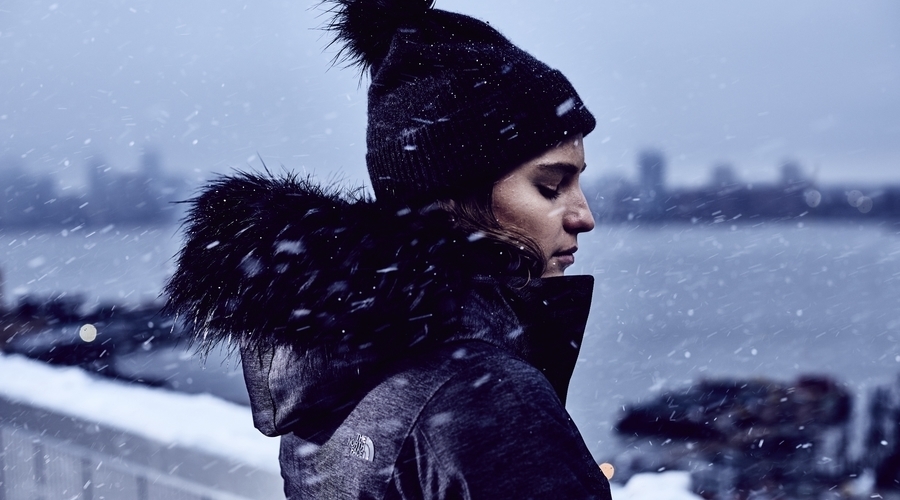 "We are the original urban outerwear brand, and consumers have embraced us in this space for years through our authenticity and our heritage," said Arens. "So we believe by focusing on premium apparel and footwear and capitalizing on the strengths that made our brand into what it is today, we are going to capture major market share across the globe in this category."
With prices ranging from $300 to $800, the Cryos collection will be limited to top-tier distribution at Nordstrom, Neiman Marcus and Bloomingdales as well as a few smaller boutiques such as Extra Butter, which has one store in New York City on Orchard Street as well as one in Rockville Centre, NY in Long Island. The line is expected to be available in future fall seasons only.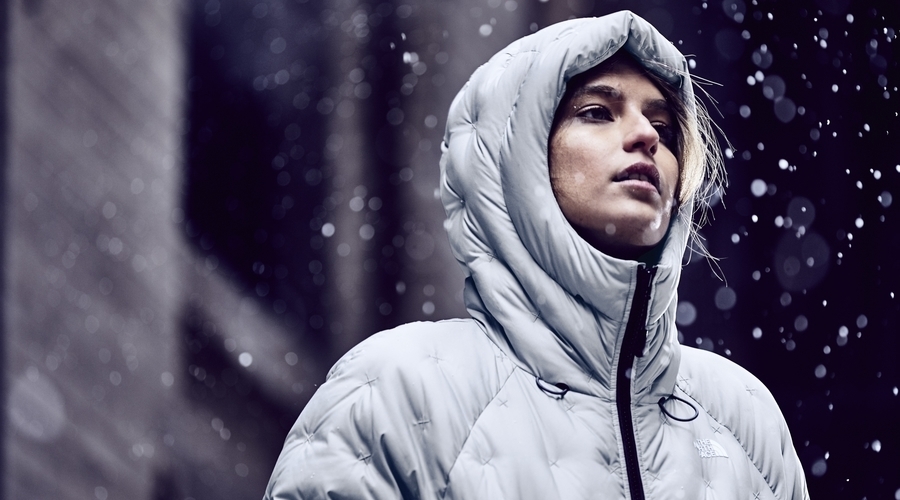 "It's the most technical expression for our city consumers offering our expertise in outfitting athletes for expeditions but launching our most innovative technologies in wearable lifestyle silhouettes in the city," Diana Ho, senior product line manager for Urban Exploration, told us. "We are hoping to show Urban Exploration in a new light to reach a new, younger audience at a premium price point."
Ho said the line was inspired by the need to extend the brand's "Expedition Proven" message to outfitting athletes for the coldest summits in the most protective and technical gear to ever-increasing urban populations. She added, "To us, cold is cold, no matter if you're on the highest summit or on the street grids."
According to Ho, the brand has done extensive consumer research on the urban consumer and found they're not so different than the other consumers the brand reaches.
"This consumer is not grounded in an activity – exploration is more of a mindset for this consumer," said Ho. "It could be exploring museums, shows, climbing the subway stairs in their daily commute, experiencing different cultures, art exhibits, seeing their city from a different perspective. The city inspires them to climb to new heights and break personal boundaries they never thought possible."
Ho said that over time, The North Face has seen its iconic pieces such as the Nuptse puffer jacket and Goretex Mountain Jacket, originally designed for expeditions, work their way into hip hop culture, influencing city streets and runway shows.
"It's been a very natural progression for our team and we always say internally that we are 'Born in the streets,'" said Ho. "And it's not something we need to force or prove, but that this consumer actually expects us to show up in their lifestyle."
Ho added, "We want to stay grounded in the innovation and technical edge our brand offers, but in silhouettes that are relevant to our consumers living in cities across the world."
Photos courtesy The North Face