Said Vince Mares, design manager for Slumberjack, "After an extensive exploration of various graphic-based patterns, I found that nature itself had the best solution with its shapes, colors and shadows."
Writer: Thomas J. Ryan
Slumberjack, known for hunting, camping and overland gear, is launching its first apparel line this fall. And it's aiming straight for the hot camo trend with a hunting collection.
Inspired by the shadows and negative spaces of natural foliage, Slumberjack's DST (Disruptive Shadow Technology) camouflage blends sharp outlines with blurred, shadow-like shapes to effectively disrupt the human form at long range or in close quarters. By creating an illusion through depth of field and color adaptation, hunters will blend in with varied terrain for ultimate concealment.
"As an artist and designer I've always been intrigued by camouflage design," said Vince Mares, design manager for Slumberjack, also known as SJK. Even before his time in the Army, Mares said he had started collecting various camouflage patterns from all over the world.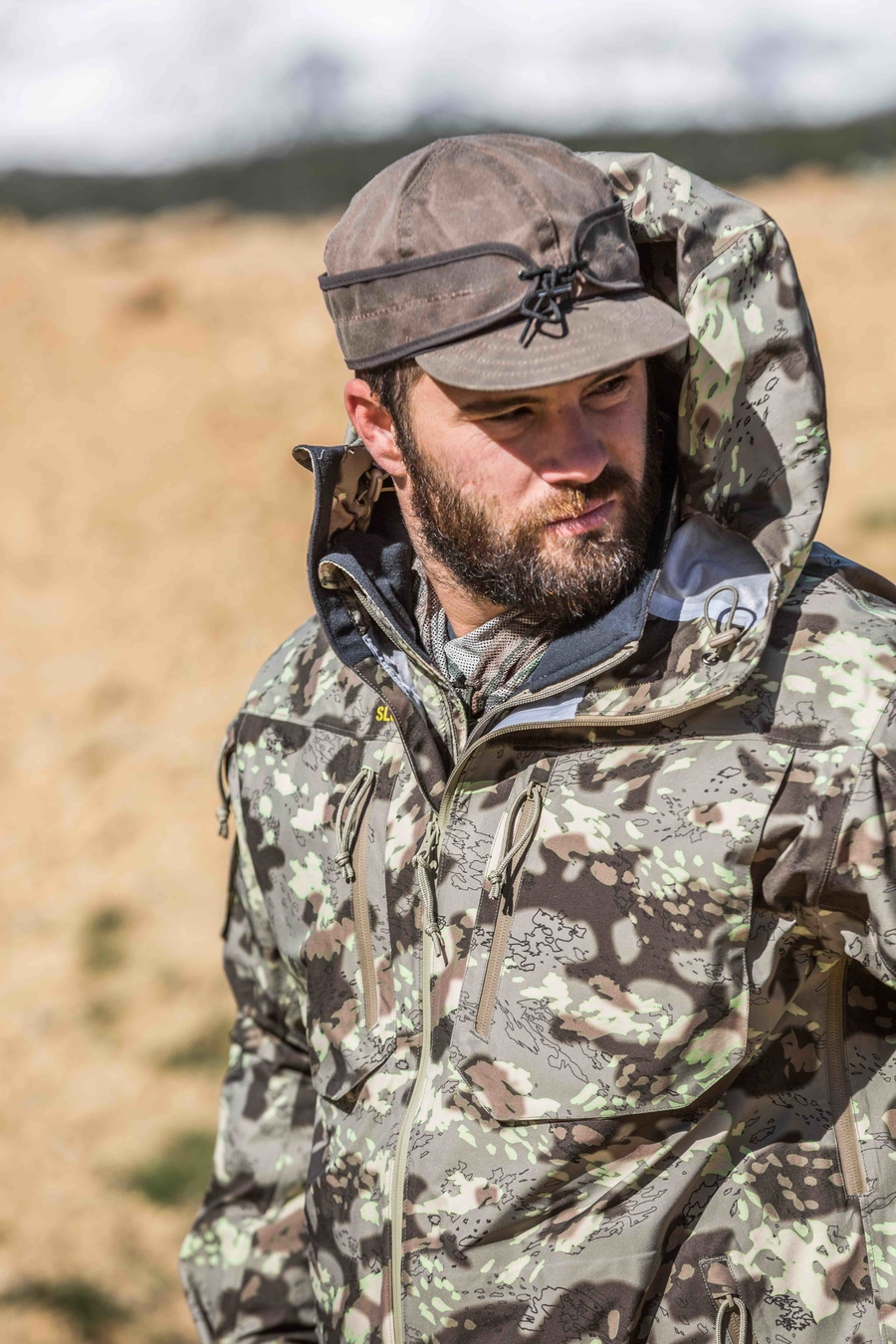 "Working for SJK, I was excited to get an opportunity to create a camouflage pattern of my own design from the ground up," added Mares. "After an extensive exploration of various graphic-based patterns, I found that nature itself had the best solution with its shapes, colors and shadows.  What I extracted from nature is not only effective but has great aesthetics. I am really proud of what we now call the Perception DST camouflage pattern and I am excited to use it on my next hunt."
The collection also builds on Slumberjack's heritage in hunting beginning in the 60's and 70's with camo sleeping bags, a tent line called the "trapper series" as well as its cots and burly furniture that have always resonated with hunting outfitters. The brand recently returned back to hunt in other categories.
"In the 2000's Slumberjack sort of lost its focus and we wanted to reinvigorate the brand by going back to our roots," Marily Melis, Slumberjack's marketing maven, told SGB. "The hunting market is where we belong."
The fall apparel line consists of four core pieces; a rain jacket and pants and a DriDown and synthetic jacket.
Fully-featured and equipped with Perception DST camouflage, each piece is made with "quiet touch" fabrics in addition to the DWR finish to keep hunters undetectable and dry in the field. Built to be packable, SJK's apparel line fits easily into day or overnight packs.
Photos courtesy Slumberjack