Dutch designer Simone Post, first photo, has created a series of graphic rugs from one of the hardest fashion products to recycle – old sneakers.
Simone, a talented textile, print, and product designer, experiments with materials and is fascinated with creating a new product from something that often ends in landfills. Adidas saw her previous textile work and invited her to create Black and White stripped carpets for the brand's new store in Paris.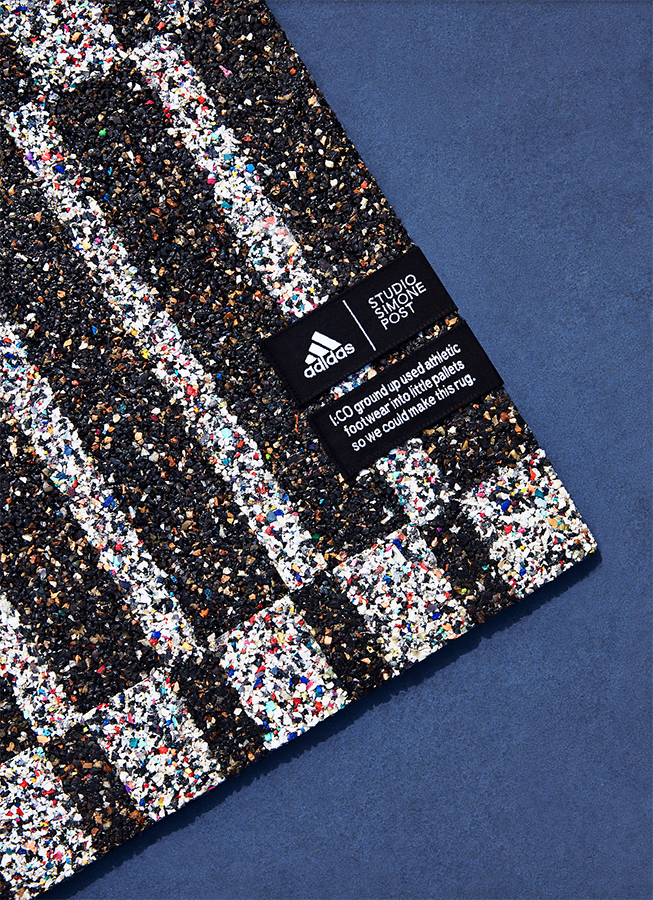 Athletic shoes today are a big market. People wear them not only for sport but out to dinner. Everyone owns at least one pair. Using recycled materials from old Adidas sneakers, she created gorgeous carpets for the retail store from a product that would have ended up in a landfill.
What Simone discovered, while working on the project, is that sneakers are among one of the hardest products to recycle because they are made with so many different components — hard and soft plastics, metals, textiles — and all held together with very strong glues, which is rarely a topic of conversation within the outdoor industry when "sustainability" is at the fore.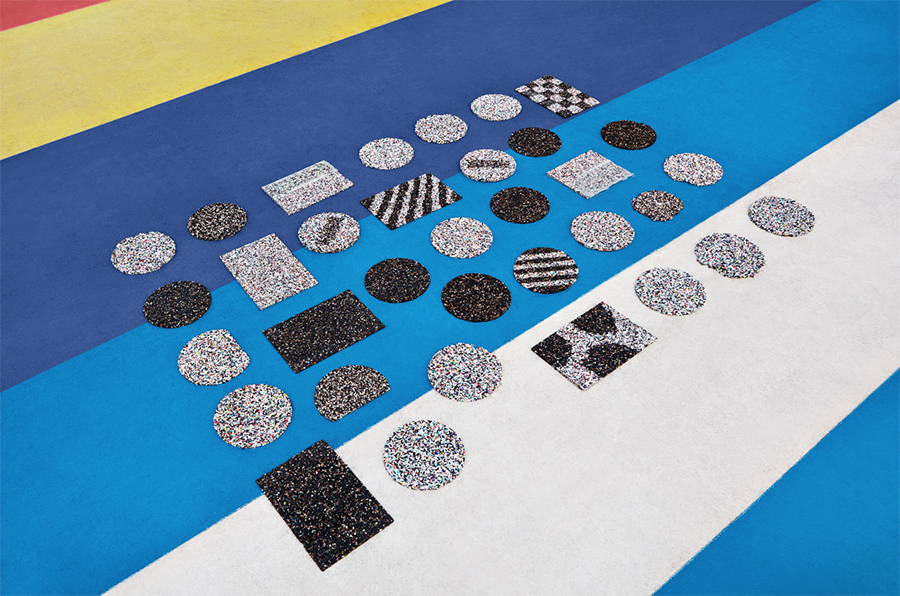 How do you separate one material from the other? Simone collaborated with I:CO, a German company who specializes in recycling shoes. They first shredded the entire shoe, and after the shredding process was complete, they divided the material into different qualities – a dust fraction with a lot of textile waste and one with harder and softer plastics. With the granules, Simone created the rugs for Adidas.
Known for her use of bold colors and graphics, she settled on a limited color palette for the stripes also driven by the limitations of the recycling process. In creating, however, Simone discovered that it is possible to get different colors by combining the recycled shoe granules in different ways.
When you look at the carpets from a distance, the two shades used for the rugs look like a lighter and darker grey but, up close, it becomes clear that each shade contains multi-colored granules for a more exciting and gratifying quality than if the rugs were produced using virgin plastic which would lack the deepness and tactile qualities.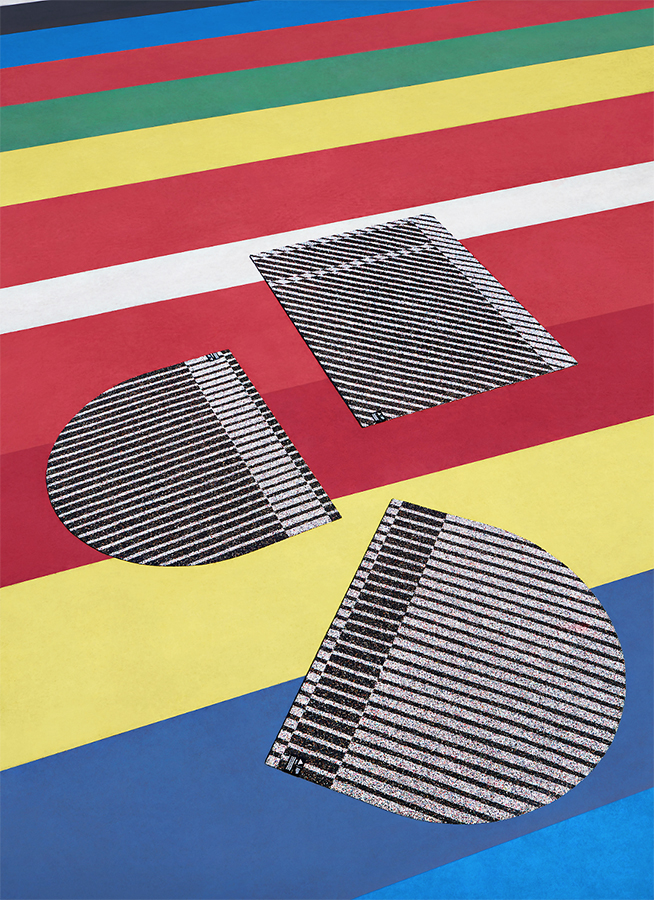 Through her collaboration with Adidas, Simone is working today to develop the materials further to create entire floor coverings and she is finding ways to make news shoes from the recycled materials and finding purpose in what is considered a leftover.
As a Creator Simone doesn't see waste, she only sees new potential. It is challenging but much more satisfying to use discarded material. Based in Rotterdam, she is one of the growing numbers of designers who are focused on using recycled materials with purpose. Photos courtesy Adidas