Editor's note: At the bottom of this article is the letter Camber Outdoors sent out Friday afternoon on behalf of Deanne Buck. SGB Media will continue to follow the situation.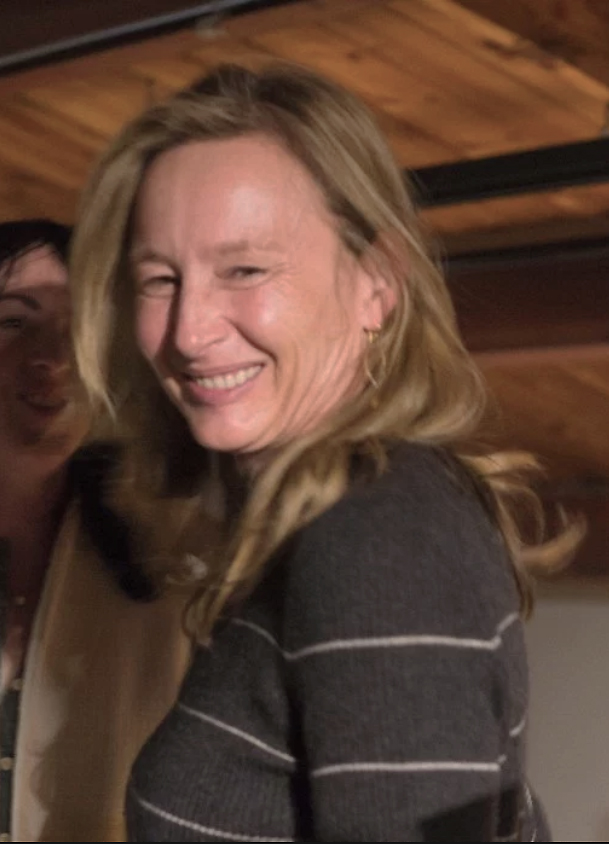 The Camber Outdoors board of directors on Friday announced that Deanne Buck, pictured right, has resigned as executive director. The board named Diana Seung, current board member and former executive vice president of merchandising at Backcountry.com, as interim executive director, effective immediately. Buck will assist Seung in the transition.
Buck led the led Camber for more than six years. The organization said Buck and board leadership have been discussing the transition since last June, when the organization evolved its mission from a focus on women to broader equity. Following the recent rollout of the CEO Outdoor Equity Pledge, Buck and the Camber Outdoors Board of Directors decided that it was best for the organization, the community and the team to accelerate a leadership transition.
"We knew then that the work in front of the organization would require a leader who has the drive, energy and experience to carry forward an important body of work, and we wanted to ensure that we had readied our major programs sufficiently prior to the transition," Buck said. "We've made good progress, we have a strong team, and I am ready to pass the baton."
"The work we are doing at Camber Outdoors is transformational, complex and, oftentimes, difficult," Buck said. "It's clear that I've become a lightning rod, and the work is too important for me to become a distraction. The change in leadership at Camber Outdoors is a significant milestone in our evolution as an organization focused on equity in the workplace in the outdoor industry. With a strong board, dedicated staff and amazing partners, Camber Outdoors will play an important role in advancing equity, diversity and inclusion among our members. A new leader will have a fresh start to build bridges, listen, engage and take the organization and our work forward. We are one voice of many."
Seung has worked closely with CEOs and leaders across the outdoor industry and she recognizes that while progress has been slow on the diversity, equity and inclusion front, the engagement and desire to change the complexion of the industry from outdoor participation to the workplace environment has been a promising indicator that the industry is ready for change.
"I have been fortunate enough to have lived and worked in diverse environments prior to transitioning to the outdoor industry and moving to Utah," Seung said. "I've seen and felt first-hand the positive impact different perspectives, backgrounds and experiences bring to the table, and the outdoor industry needs more of this. It goes without saying that I am honored to have the opportunity to work closely with the amazing Camber staff, outdoor industry leaders, and other DEI advocates and organizations at a time when the industry is ripe for much-needed change."
Steve Meineke, Camber Outdoors board president, said, "Deanne is a trailblazer. With her strong team and in collaboration with community partners, she has made the outdoors and industry companies more accessible and welcoming for women and has begun the important and necessary work to evolve Camber Outdoors to focus on equity in the outdoors for all. Now, working with outdoor leaders and those with deep DEI experience, we will take this essential work to the next level with leadership from Diana Seung, the board, the Camber team and the wider community."
Seung has more than 15 years of experience in the retail space, having worked for companies like Bloomingdale's, Saks Fifth Avenue, Ann Taylor, Gymboree and The Children's Place. Her recent senior leadership role at Backcountry.com introduced her not only to the richness of the outdoor community but to Camber Outdoors. The work of Camber Outdoors was a key influence for her as she advised Backcountry's Women's Leadership Coalition with goals to attract, retain and develop female talent.
Her work with Backcountry and Camber Outdoors led to an invitation to join the Camber Outdoors board in January 2018. Diana has always been an advocate of diversity and inclusion. She has a bachelor's degree from Cornell University with a major in sociocultural anthropology and a minor in Africana Studies, and a concentration in Asian American Studies. She is originally from Maryland and grew up in a first generation Korean-American household and currently lives in Park City, UT.
Under Buck's leadership, Camber Outdoors has focused on making workplace equity, inclusion, and diversity an industry imperative. Buck and her team:
created and launched the Professional Mentoring Program with over 150 high-potential women participating since 2014;
created and launched Pitchfest in 2015, supporting 32 women-led startup enterprises;
launched a CEO Pledge in 2015 highlighting the importance of executive-level commitment to advancing women's leadership in the active-outdoor industries and the evolved CEO Outdoor Equity Pledge this year;
evolved Camber Outdoors' mission in June of 2018, launching the Workplace Equity Working Group for companies to co-create an index of equitable workplace practices;
rebranded the organization to help every person see themselves in the solution of equity and inclusion; and
established Camber Outdoors as an important voice in the industry.
Camber has also committed to being open, learning from its mistakes, working hard to earn and restore trust, and partnering with a range of partners and stakeholders to advance career opportunities, leadership and entrepreneurship to inspire an outdoors truly for everyone.
The Camber Outdoors board of directors will hire a recruiter and conduct a national search for an ideal candidate to lead the organization into it next phase of important work.
In addition, the Camber Outdoors board of directors said that board member Reggie Miller, global director of inclusion & diversity of VF Corp., one of the world's largest apparel, footwear and accessories companies, has joined the board's executive committee.
---
Letter from Camber Outdoors and Deanne Buck
Dear Partners & Members,
You are playing a key role in the effort to advance equity, inclusion and diversity in the active-outdoor industries, and your partnership and membership with Camber Outdoors is truly valued and appreciated.
I want to personally let you know that today Camber Outdoors is publicly announcing a leadership change. I am stepping down as executive director, and Diana Seung, current Camber Outdoors Board Member and former EVP of Merchandising at Backcountry.com, has assumed the role of interim executive director. This arrangement will ensure continuity of programming and a smooth transition. I will remain on staff to support Diana until February 28.
Since mid-2018, I have been in discussions with board leadership around how to best support the organization through the mission evolution and subsequent programming changes. The time is right for a new leader with a fresh vision to take the helm. In addition, with missteps and mistakes around the announcement, it is clear that I've become a lightning rod, and the work is too important for me to become a distraction.
Camber Outdoors will continue to provide support to all of our valued partners and members. The Board, Diana and staff are energized about the important work ahead. Diana is a strong leader and will be a great ally to you and your company moving forward. You can reach her at Diana.Seung@camberoutdoors.org. The Board will launch a national search for the new executive director. I am grateful to have worked with leaders like you who have clear values and a commitment to supporting the business imperative of equity, inclusion and diversity. Without you, we would not be here today – poised to build on a strong foundation and with the confidence and optimism to achieve greater heights.
Thank you for your trust, partnership and continued support of Camber Outdoors. I look forward to seeing you on the trail or on a climb soon.
All my best,
Deanne Buck