Chris Burkard
is legendary as a photographer of some of the last wild places on Earth.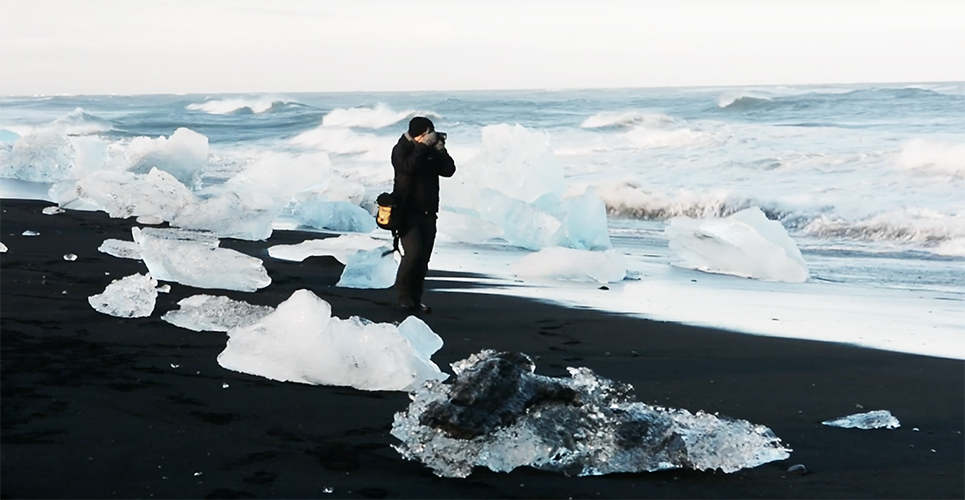 This week Chris and olloclip, the brand that invented a simple lens and clip system that allows any cell phone user to create content by clipping a variety of interchangeable lenses onto a cell phone camera, announced their collaboration. Watch the promo film here or click on the still shot of Chris below, right.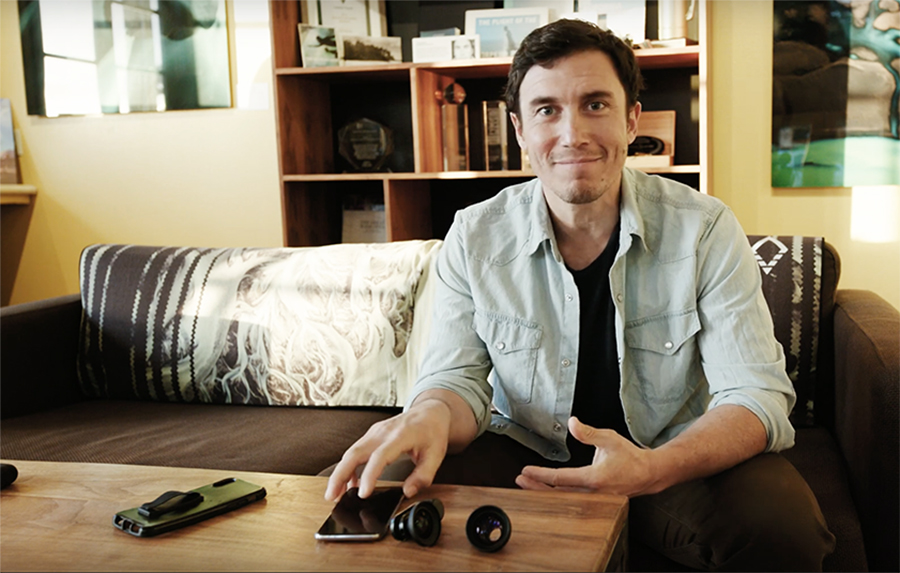 Chris believes that "the best camera is the one that you have with you" and where he travels carrying cumbersome gear is problematic.
With olloclips various lenses, he can double his iPhone camera's field of vision, add telephoto effects, turn the phone camera into a 21-times magnifying glass, and much more.
A pioneer in accessory lenses for cell phone cameras, olloclip's mobile lens system is available at Apple stores worldwide for Apple's Xr, Xs and Xs Max model iPhones.
Having been in Apple's stores since 2011, olloclip is offering a suite of iPhone-specific lens accessories and will demo experiences through in-store retail experiences at Apple's 500-plus brick-and-mortar stores in over 24 countries. You can find the following accessories for the iPhone Xr, Xs and Xs Max in Apple stores:
iPhone XR Macro 7x + 14x + 21x Essential Lenses
iPhone XR Fisheye + Macro Essential and Super-Wide Essential Lenses
iPhone XS Fisheye + Macro Essential and Super-Wide Essential Lenses
iPhone XS Max Fisheye + Macro Essential and Super-Wide Essential Lenses
Find olloclip options for a suite of iPhone models here. Photos and Video courtesy olloclip
Log on to apple.com to find more from olloclip options for a suite of iPhone models here.  Photos and Video courtesy olloclip