By Thomas J. Ryan
Under the new leadership of John Scipio and Jason Lutz, Schuylkill Valley Sports (SV Sports), the sporting goods chain based in Pottstown, PA, is looking to reinvent itself with a goal of bringing greater personalization, experiential activations and technological innovations to the staid team sports retail space.
Lutz is best known for growing Sneaker Villa from a two-store operation run by his parents in Reading, PA, into the urban fashion chain Villa with more than 125 locations in 10 states and $250 million in sales before merging with DTLR in August 2017.
Lutz joined SV Sports, which will celebrate its 50th anniversary in 2021, as a consultant in November and took the helm in January as he began exploring how the community approach, that drives the lifestyle side of the footwear business, could translate to the sporting goods and team sports channel.
He recruited John Scipio as CEO, a 25-year Nike veteran who at one pointed counted SV Sports as one of his team accounts and eventually led Nike's city specialty channel to oversee $2 billion in wholesale sales. In 2018, Scipio joined Sequential Brands Group to lead AND1's revival as the basketball brand's EVP and general manager and, most recently, has been a consultant.
Scipio and Lutz have diversity ambitions to establish the largest African-American led and owned sporting goods and team dealer in North America.
Lutz and Scipio have created a new logo and established four key pillars to guide the chain's transformation. They are:
Love of Sport (you have to love what you do)
Play For Each Other (when speaking to its diversity initiative, once you put on a jersey, we all play together)
Setting Goals and Smashing Them (go out every day to take them out)
Rise to the Challenge (make sure you are doing something that might be outside your comfort zone, never turn away from a fight and never let anything intimidate you)
COVID-19 has led SV Sports to accelerate its transformation with the chain earlier this year closing 9 of its 10 stores as physical retail became more challenging. The company continues to operate its online presence and team business that supports colleges and high schools across central and eastern Pennsylvania and New Jersey.
Here, Lutz talks with SGB Executive about the opportunity he sees for SV Sports.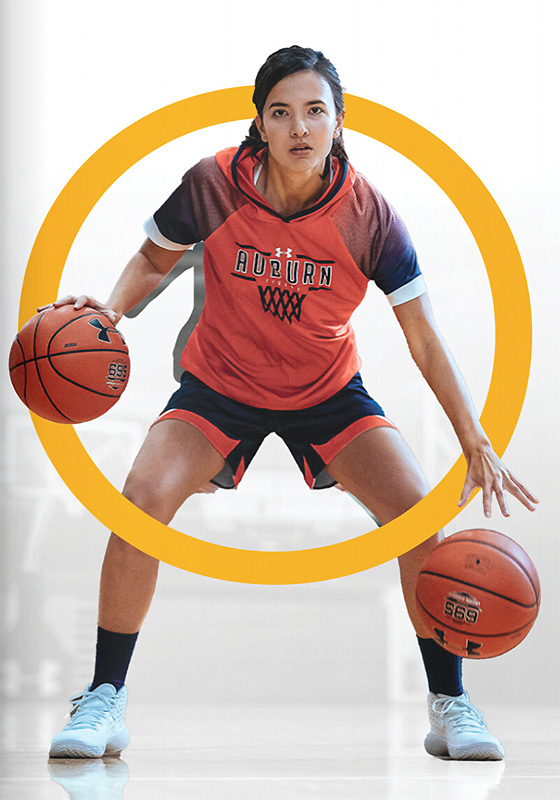 How did you find your way to Schuylkill Valley Sports? After the sale of Villa to DTLR, I was able to step back and spend more time with my family. Time away from the business gave me an opportunity to reflect on what I learned over the years. When you're not inundated with work every day, it's easier to step back and spot opportunities in the marketplace. SV Sports is one of those opportunities. I originally came to SV Sports as a consultant on an interim basis to improve business performance. SV Sports is a local sporting goods retailer that I felt hadn't fully leveraged its heritage and wasn't adapting quickly enough to shifts in consumer behavior and shopping patterns. Like many sporting goods retailers, the company was content with the ordinary but never strived to be extraordinary.
The more research I conducted with the vendor community, the more I realized it was a great opportunity to apply lessons from Villa to a new business model. SV Sports has been in business since 1971. For the past 50 years, they've survived a very competitive landscape. In other words, the organization has good bones but needed a championship mindset to not only compete but to win in this space. I realized we could return this brand to regional dominance by injecting culture and tweaking the business model.  
How is the new management re-envisioning Schuylkill Valley Sports? The single most important focus of our new business model is the athlete pure and simple. Our new business model informs how we deliver better products and services and personalized, meaningful experiences to athletes. We are building an ecosystem strategy around the athlete to drive brand loyalty. As we reposition SV Sports, we must continually align with the athlete and the way they shop and experience our brand.
Did COVID-19's emergence help drive change? SV Sports faced a downward trend in sales spurred by COVID-19. The pandemic forced us to accelerate our new business model to become athlete-centric and embrace technology to service those needs. We realized that our former retail locations did not serve the changing needs of our athletes, and we have closed these underperforming locations. Quite simply, we were playing defense. We needed a new playbook. Our new playbook keeps us on offense. Our new playbook is predicated on leveraging retail locations to localize what we're doing across all channels of distribution. We will continually look to our athletes to inform our decisions around new store locations.
What does the new Schuylkill Valley Sports retail platform look like? We began this process by researching consumers, having conversations with the vendor community and assessing the competition. This insight informed our new retail strategy i.e. The SV Sports Playbook. Our plan is to develop an ecosystem strategy around the athlete. From a digital, store and team perspective, this means we're developing an exciting and stimulating shopping experience for the athlete. Each location will serve as a hyperlocal gathering place for folks in the athlete's ecosystem — think coaches and athletic directors. The revamped store experience will embrace the local high school sports and rec teams.
What's behind the ecosystem approach centered around the local high school athlete? Right now, no one is doing a good job of serving the high school athlete at a local level. When you look at the consumer journey, it's a fragmented marketplace of businesses and organizations serving the athlete. That's a missed opportunity. We plan to be a resource for the athlete along their journey. SV Sports will be a place where athletic directors and coaches can come to the store, or online, to customize and personalize uniforms. Athletes can shop us online or in-store for the latest gear. We will revamp our social communication to provide coverage of local sports. The athlete has been looking for a brand to support their journey. SV Sports is answering the call.
How does the diversity goal fit into Schuylkill Valley Sports' plans? There is a lack of diversity in the sporting goods space. We are all aware of the stark contrast between the players on the field and the folks running sporting goods businesses. There has not been accessibility for ownership in the past. The sporting goods industry, like many other industries, has a poor track record when it comes to diversity and inclusion. This lack of diversity is something we want to address in the restructuring of SV Sports. It is our intention to become the largest African American led and owned sporting goods and team dealer in North America.
What's next for Schuylkill Valley Sports? We will continue to innovate and lead the industry through every facet of our organization. The pandemic has shown us that work can be done anywhere. We will continue to identify the best talent for SV Sports without geography as a constraint. We also plan to be industry-leading with our approach to the team business where we seek to infuse culture and lifestyle into the team uniform buying experience.
Photos courtesy SV Sports