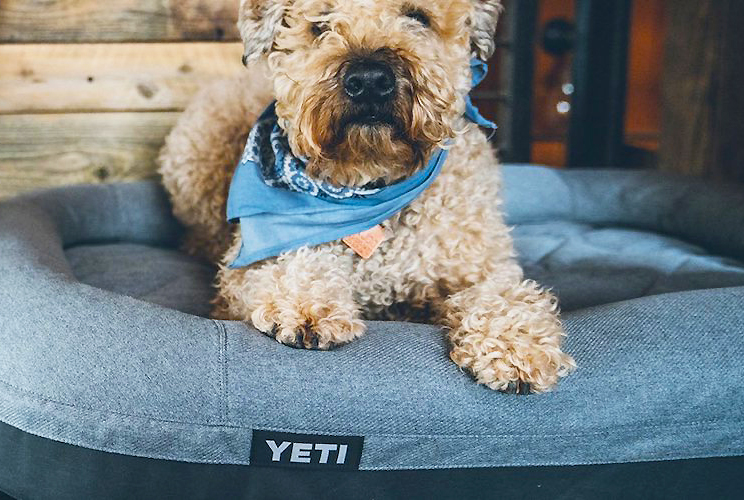 By Eric Smith
The second quarter was an ideal period for Yeti Holdings Inc. to prove once again it offers much more than expensive coolers.
During the period, Yeti opened another retail store, unveiled new colorways, expanded its bags and packs product line, introduced a new generation of soft coolers and launched new products for dogs. The company also capitalized on three major gift-giving events during the quarter—Mother's Day, Father's Day and graduations.
"Yeti delivered strong second-quarter results, highlighted by our Direct-to-Consumer (DTC) business and demonstrating the brand's growing reach and relevance during the important gift-giving period for moms, dads and grads," said Matt Reintjes, president and CEO.
Austin, TX-based Yeti indeed had a solid second quarter ended June 29 with the company reporting earnings on an adjusted basis increased 23 percent in Q2 on a 12 percent revenue gain. Net sales increased 12 percent to $231.7 million, compared to $206.3 million during the same period last year and ahead of Wall Street's estimates by $5.4 million.
DTC channel net sales increasing 43 percent to $82.5 million while wholesale channel net sales were flat at $149.2 million. And the company saw category growth in drinkware net sales (up 16 percent to $117 million) and coolers & equipment net sales (up 9 percent to $109.1 million).
Yeti also beat earnings estimates, notching adjusted earnings per diluted share of 33 cents, up 19 percent from the year-ago period and better than estimates by 3 cents.
The strong quarter prompted Yeti to update its 2019 outlook. The company now expects net sales to increase between 13.5 percent and 14 percent (up from the previous outlook of between 11.5 percent and 13 percent), compared to 2018 with growth across both channels and led by the DTC channel.
And the company now projects net income per diluted share to be between 88 cents and 90 cents, reflecting 27 percent to 31 percent growth (up slightly from the previous outlook of 87 cents and 90 cents). Yeti now calls for adjusted net income per diluted share to be between $1.07 and $1.09 (up from the previous outlook of $1.02 and $1.06), reflecting 18 percent to 21 percent growth.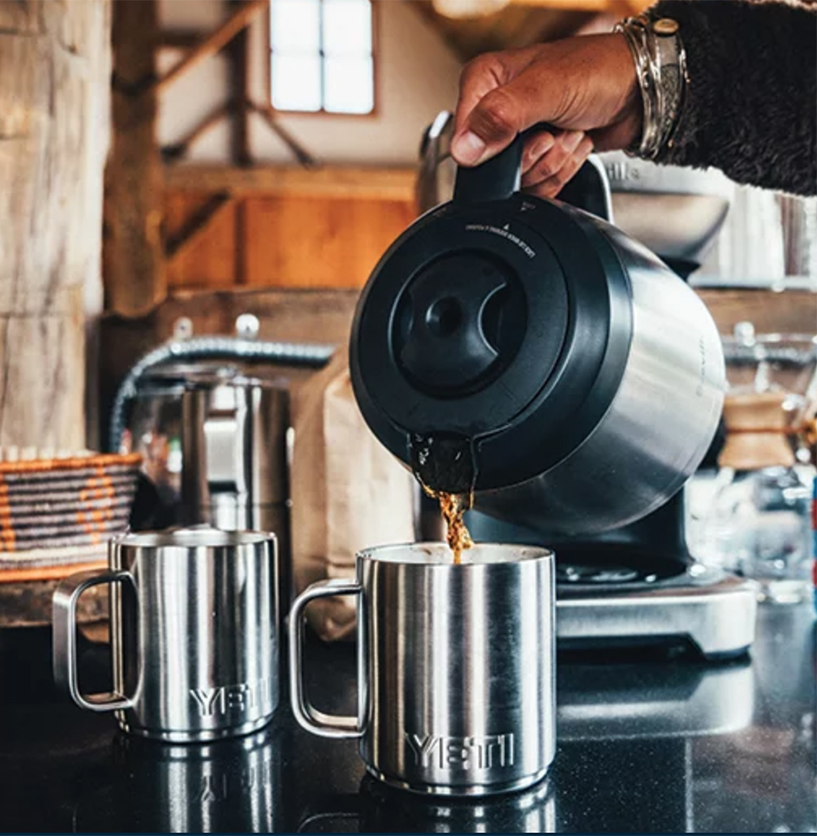 Click here to read more about Yeti's Q2 earnings.
But go beyond the numbers and it's clear the Yeti label is growing more ubiquitous from coast to coast each day as evangelists flash it not just on their coolers but on everything from apparel to hats to bumper stickers, all to showcase their brand loyalty.
Yeti's expanded drinkware category, for example, is gaining traction as more consumers shun single-use plastic containers such as disposable water bottles. And Yeti's entire product line has developed a strong reputation for being built to last.
In other words, as Stifel analyst Jim Duffy wrote in his note to investors, the company is "uniquely positioned at the intersection of secular trends including the elimination of single-use plastic and paying a premium for quality things that last."
The company is tapping into that by executing on four strategic growth drivers outlined earlier this year at an investor day.
On Thursday, Reintjes updated analysts and investors with the company's progress with each lever.
Expand the consumer base and engagement. Yeti's brand awareness, based on the company's 2019 brand study, rose another 2 percentage points to 12 percent. Category-aided brand awareness in both the drinkware and coolers showed 500 and 400 basis point increases to 64 percent and 57 percent, respectively. The brand has a 90 percent referral rate when owners are asked if they had recommended Yeti to someone else.
Introduce new products to existing and new customers. Reintjes said Yeti remains "disciplined in how we drive our product expansion and develop new product." These include new colors, expanded bags and packs, and a new dog bed.
Accelerate DTC and corporate sales. Reintjes said the company is "pleased with the evolution in our DTC business allowing us to complement the work of our wholesale partners, while also providing the pinnacle brand experience that our customers expect." That DTC sales growth of 36 percent for the period versus 28 percent last year
Expand internationally. Yeti's "international business remains largely in its early stages even as sales ramp in Canada, Australia and Japan," Reintjes said. "With the international mix approximately 5 percent of our total in the second quarter, we have now generated more sales internationally in the first half of 2019 than we did during the entirety of 2018. Further, on the international front, we're also pleased to announce our expanded entry into Europe and the UK."
"As we reflect on what we have accomplished at the midpoint of the year," Reintjes said, "we feel great about the growth of our brand, the pipeline of new products and the progress on our strategic initiatives."
Photo courtesy Yeti