The University of Tennessee honored a fourth-grade student who was bullied for making a homemade shirt with a full scholarship to college.
The University Pride of the Southland band showed off their school spirit by wearing the fourth-graders design before the Volunteers football game against Chattanooga last weekend.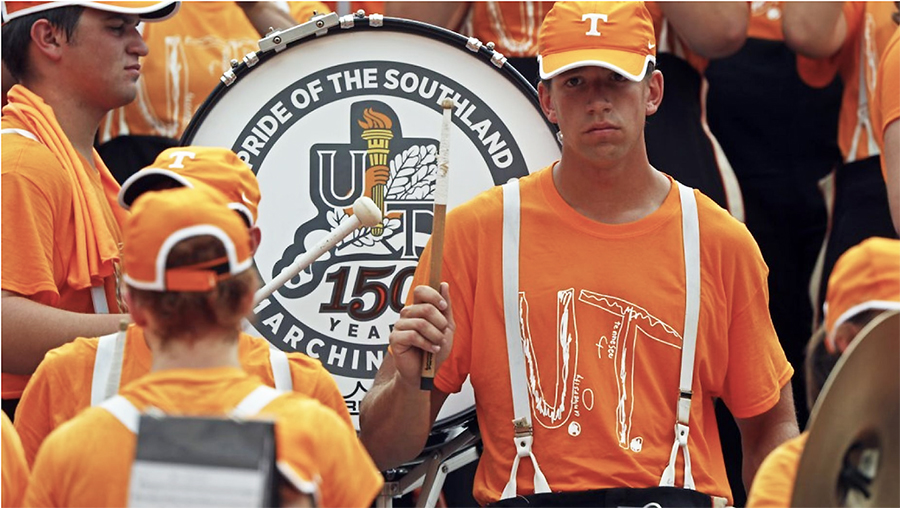 The story went viral when the fourth-grade student was bullied by his classmates when he came to school wearing his hand-drawn design over an orange tee for Altamonte Elementary School's college spirt day last month. His teacher, Laura Snyder, went to Facebook (FB) and posted that this student was so excited to wear his homemade shirt in support of his favorite University, The University of Tennessee, but that the students bullied him because he made a shirt instead of buying one at the store. Read the excerpt below or Laura's complete FB post here.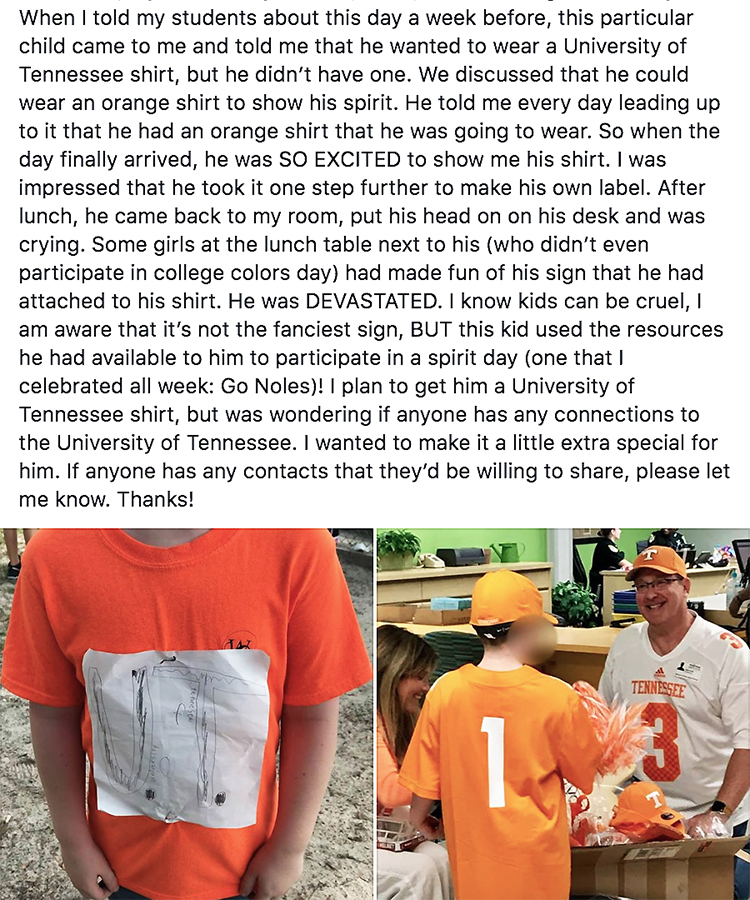 Snyder's post went viral and caught the attention of Tennessee school officials who decided to sell the shirt online and in the campus store which received overwhelming support for the boy's design. More than 50,000 shirts have been pre-sold and, according to University officials, all of the proceeds will go to the Stomp Out Bullying nonprofit.
The University also announced that they offered the fourth-grader honorary admission to the Class of 2032 and a full scholarship to cover his tuition and fees starting in Fall 2028 if he decides he wants to go to the University and meets the admission requirements.
Known now as the "orange movement" to stand up against bullying in elementary schools across the country, Winding Creek Elementary School in Pennsylvania was inspired by the fourth-grader and tweeted that they celebrate what he did by wearing orange to say thank you.