By Thomas J. Ryan
A new study from professors at Brown University finds that kids who specialize in a chosen sport tend to engage in higher levels of vigorous exercise than their peers and may be more likely to sustain injuries such as stress fractures, tendinitis and ACL tears.
The findings, which draw from a multi-year, ongoing study of 10,138 older children and teens living in the U.S., suggests that volumes of vigorous activity are a strong predictor of injuries for boys and girls. In other words, those who engage in the most hours of intense activity per week are the most likely to be injured.
"It's wonderful for a child to love a sport and to want to engage in it, but we must keep in mind the number of hours spent playing," said study author Alison Field, a professor of epidemiology and pediatrics at Brown University in a statement. "They add up pretty quickly."
Recommendations included moderating the amount of time young athletes spend engaging in vigorous physical activity—and if they must specialize in a sport, replace some of their training with different forms of exercise, such as yoga and conditioning.
Girls' Concussion Recovery Takes Longer
Female athletes seek specialty medical treatment later than male athletes for sports-related concussions (SRC) and this delay may cause them to experience more symptoms and longer recoveries, according to a study from the Sports Medicine Program at Children's Hospital of Philadelphia (CHOP). The study analyzed the electronic health records of sports participants ages 7-to-18.
The study raises the question of whether, in youth and high school sports, inequities in medical and athletic trainer coverage on the sidelines are contributing to delayed identification and specialized treatment of concussions for female athletes leading to more symptoms and longer recovery trajectories.
"There is speculation in the scientific community that the reasons adolescent female athletes might suffer more symptoms and prolonged recoveries than their male counterparts include weaker neck musculature and hormonal differences," said senior author Christina Master, MD, a pediatric and adolescent primary care sports medicine specialist and Senior Fellow at CHOP's Center for Injury Research and Prevention, in a statement. "We now see that delayed presentation to specialty care for concussion is associated with prolonged recovery, and that is something we can potentially address."
The study noted that in sports, where females sustain the highest rates of concussion specifically soccer, basketball, and cheerleading, there is generally less sideline medical coverage for games and inconsistent athletic training coverage for practice because they are categorized as "moderate-risk sports" based on all-cause injury. In stark contrast, many high school leagues require athletic training coverage at all football, ice hockey and men's basketball practices and games.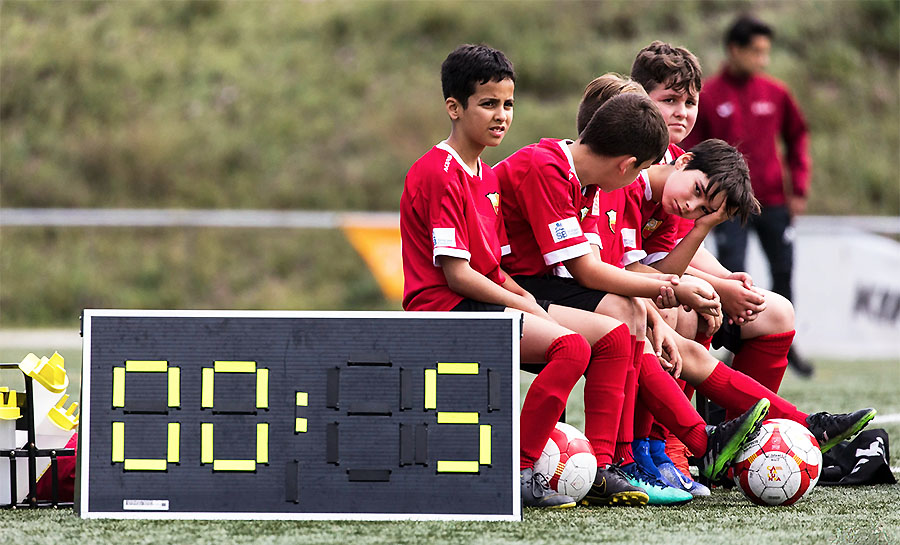 Playing Sports May Help Manage Trauma In Youth 
A study published in JAMA Pediatrics found that teens who experienced childhood trauma and played team sports had lower odds of depression and anxiety as young adults—this was especially true for boys. Researchers tracked U.S. health data from nearly 10,000 people as part of the study.
The benefits were more significant for children who were members of a team versus children who were physically active in solo activities, Dr. Molly C. Easterlin, lead study author, told The New York Times.
"Team sports may be an important and scalable resilience builder," researchers wrote in the study.
Physical Fitness Promotes Better Brain Function in Young Adults
A study published in Scientific Reports and presented at the European College of Neuropsychopharmacology concluded that physical fitness leads to better brain function among young adults. While there's a good amount of research suggesting that fitness can help to slow cognitive decline in later years, there's a lot less research showing that fit, young adults also enjoy better functioning brains.
Researchers said this opens the possibility that increasing fitness levels may lead to improved cognitive ability, such as memory and problem solving, as well as improved structural changes in the brain.
The study's team leader Dr. Jonathan Repple said in a statement, "It surprised us to see that even in a young population, cognitive performance decreases as fitness levels drop. We knew how this might be important in an elderly population, which does not necessarily have good health, but to see this happening in 30-year-olds is surprising. This leads us to believe that a basic level of fitness seems to be a preventable risk factor for brain health."
Winning Fans See Self-Esteem Boost
Fans of a college football team that wins a big game could experience a boost in self-esteem that lasts at least two days after the event, a new study from researchers at Ohio State University and The University of Alabama suggests.
On the other hand, fans of the losing team won't necessarily suffer a loss in their self-esteem following the game, the results suggested—although they may see a decrease in their mood.
The study involved 174 students from Ohio State and Michigan State Universities who participated right before, and after, a key football game between their schools on November 21, 2015. Michigan State, ranked ninth in the nation, defeated third-ranked Ohio State on a field goal as time expired, winning 17-14.
"Just feeling connected to others while watching the game helped sustain self-esteem," said Silvia Knobloch-Westerwick, co-author of the study and professor of communication at The Ohio State University, in a statement. "So for fans of the winning team, the social aspect of sharing the victory with each other led to a self-esteem boost. For fans of the losing team, sharing the pain may have protected them from losing self-esteem. Those who didn't watch at all experienced a self-esteem drop—they felt completely left out," she said.
Photos courtesy New York Times