By Thomas J. Ryan
<span style="color: #999999;">SportChek's comparable sales grew 4.6 percent in the third quarter, boosted by robust online growth, according to the quarterly report of its parent, Canadian Tire.
Same-store sales grew 2.2 percent in the year-ago quarter.
On a conference call with analysts, Allan MacDonald, EVP of retail at Canadian Tire, noted that the sporting goods category has been impacted by online disruption, but SportChek's 4.6 percent comp shows the chain is "not only defending our share. We're continuing to grow, and e-commerce is playing an important role in that."
Stephen Wetmore, president and CEO of Canadian Tire, noted that besides continued strength in e-commerce growth, SportChek benefited from "excellent progress on our key initiatives, digital and in-store customer experience."
SportChek retail sales—including both corporate and franchise stores—increased 3.8 percent.
Sales benefited from a strong back-to-school season, new category introductions, stronger inventory position in key categories, and the successful execution of various promotional events.
Athletic footwear, clothing accessories and athletic apparel were the top-performing categories. Owned Brand growth continued to be strong in the quarter, led by Helly Hansen. SportChek continued to benefit from significant growth in e-commerce sales.
The SportChek segment includes Pro Hockey Life, a hockey specialty store catering to elite players as well as SportChek, Hockey Experts, Sports Experts, National Sports, Intersport, and Atmosphere. At the quarter's end, the SportChek segment includes 403 locations including SportChek, 193 stores; Sports Experts, 101; Atmosphere, 66; and Other, 43.
Reported sales at SportChek, which include corporate stores and royalties from franchisees, were $543.3 million, up 2.8 percent.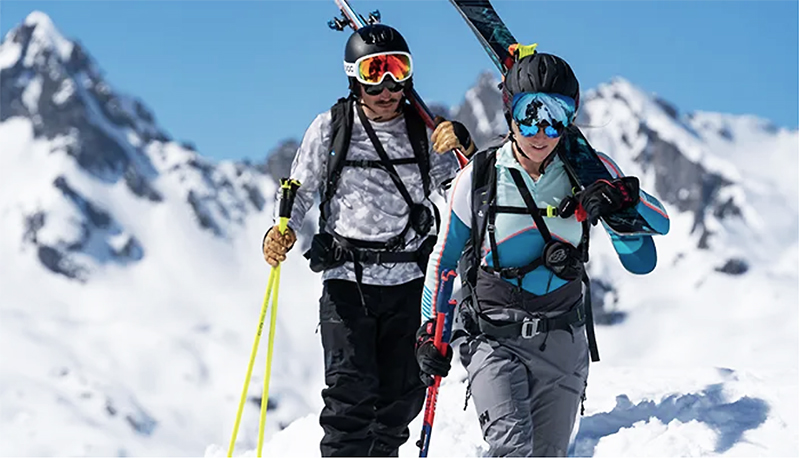 Helly Hansen's revenue in the quarter reached $211.7 million, up 16.5 percent. Helly's sales in Canada vaulted 161.1 percent to $65.8 million; Foreign sales were down 6.8 percent to $145.9 million. Helly Hansen was acquired on July 3, 2018.
Wetmore said, "The Helly Hansen team is making progress both internationally and with our Canadian colleagues and meeting our growth targets for Canada and our long-term expectations remain very strong."
MacDonald said Helly Hansen's Canadian business benefited from being rolled out to Canadian Tire's banners. Said MacDonald, "Capitalizing on opportunities at SportChek and Mark's, they built their inventory positions for key markets following winter season and introduced fantastic new displays and merchandise."
The depreciation of the Norwegian Krone "somewhat masked" the strong performance from Helly. On a constant currency basis, foreign revenue was flat year-over-year due to the timing of shipments.
Asked to elaborate on Helly's mixed performance, Wetmore said the company is "extremely encouraged" about Helly's performance in Canada while "internationally, Helly is performing exactly where we had expected them to perform at good growth rates in key markets."
He said a slight change in Helly's ordering pattern would lead to more sales to fall in the fourth quarter versus the third quarter this year. He added, "That's just the nature of some of the customers and so that shifted a bit in terms of their international performance and it being flat, but the major markets, key markets, U.S. markets, etcetera, are all performing to expectation."
Canadian Tire officials called out Helly's solid performance in the U.S.
Photos courtesy Helly Hansen