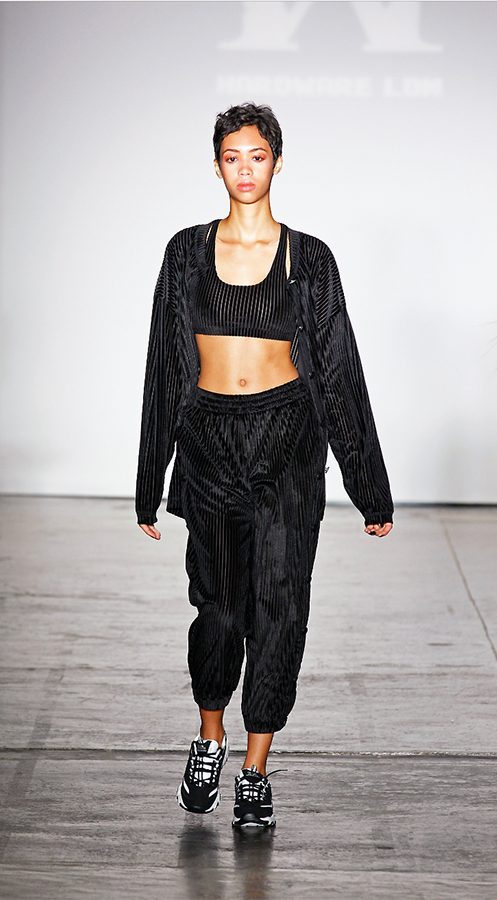 Skechers hit this season's New York Fashion Week full speed ahead.
Models walked the runways at seven shows in Skechers styles wearing the brand's iconic and retro Skechers D'Lites line.
Declared the "It Shoe Of 2018" earlier this year by Hypebeast, the chunky sneaker paired seamlessly with an eclectic assortment of designer fashion active and swimwear collections for Spring/Summer 2019.
"Skechers is the original chunky sneaker dating back nearly two decades, and we love that so many designers are choosing to coordinate Skechers D'Lites with their new collections. From influencers around the globe to fashion press to the runways this week, Skechers D'Lites is in-demand and on-trend with a uniquely Skechers level of comfort that people love." – Robert Greenberg, CEO, Skechers
—•—
Skechers may not be a fashion brand, and traditional runway brands may not see Skechers as a competitor in the fashion space, but to consumers with a careful eye toward fashion week here in the states and abroad, it continues to feel like the lines are blurred.
The seven shows that featured models wearing Skechers D'Lites included Hardware LDN, FTL Moda, Mery Playa by Sofia Resing, Tumbler and Tipsy by Michael Kuluva, DFBK: Defend Brooklyn, Bonnie Bouche by Angela Simmons and #Unfiltered by Jessica Abo.
When outdoor apparel and haute couture first merged on the runways a decade or so ago, it was disruptive. Today, the gap between fashion and athletic has narrowed, driven by a relaxation in  professional and social dress codes, the way consumers view fashion and mega sports stars with excess capital setting the power of style.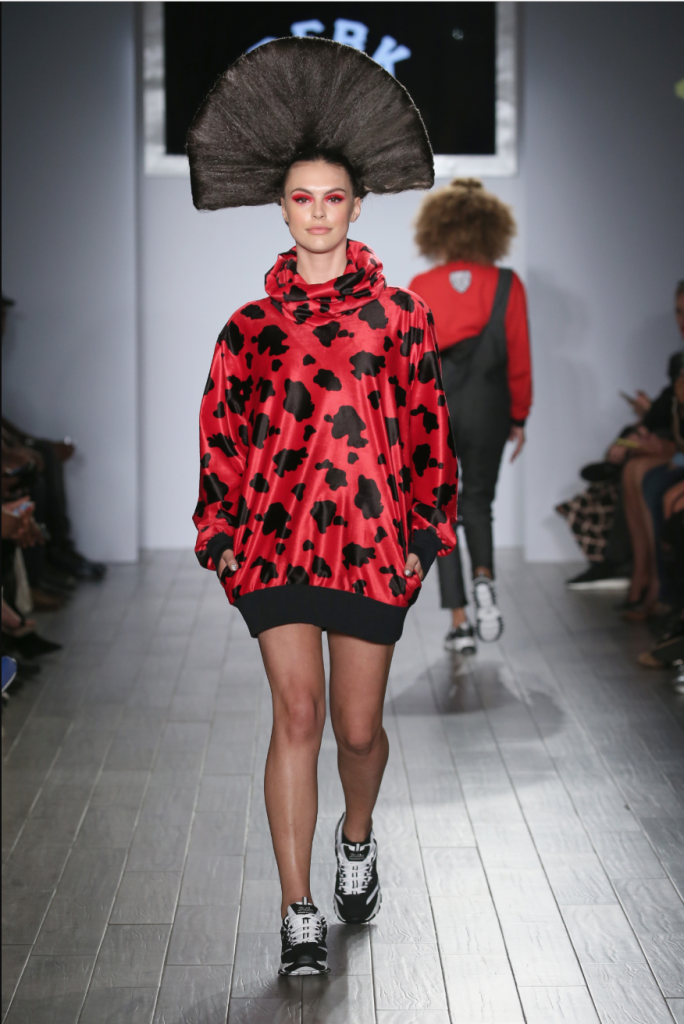 Styles from the collection worn this week include the classic black and white Skechers D'Lites–Biggest Fan as well as select colors from the Skechers D'Lites X One Piece collaboration with the acclaimed anime series.
Skechers pioneered the chunky sneaker look two decades ago with the Skechers Energy for men and women as well as the Skechers Stamina for men.
The style evolved, and the brand introduced Skechers D'Lites—a lighter version of its original style—in 2007. Though the collection has always had a dedicated consumer base, popularity accelerated across Asia over the last two years after regional marketing included K-Pop groups.
The collection has since been featured on the fashion editorial pages of Elle, Marie Claire and GQ. And in 2017, the brand relaunched an even lighter update of Skechers D'Lites in celebration of its ten-year anniversary.
Most, if not all, of the major fashion labels have performance collections, but when you add "in collaboration with" to a collection, the fashion house now has an extension of the brand's label with the added effect of legitimizing performance wear as everyday clothing and acceptance in the mainstream.
As an add-on, this season's New York Fashion Week Gift bag, shown below and as the lead image, features a co-branded tote from STYLE 360 and Skechers, with a bevy of products inside including Beach Babe Sea Salt Spray, Foster Grant Sunglasses with a promo code, Line 29 Wine Bag, Essential Water Bottle, Twin Medix skincare products and Owyn Protein Drink.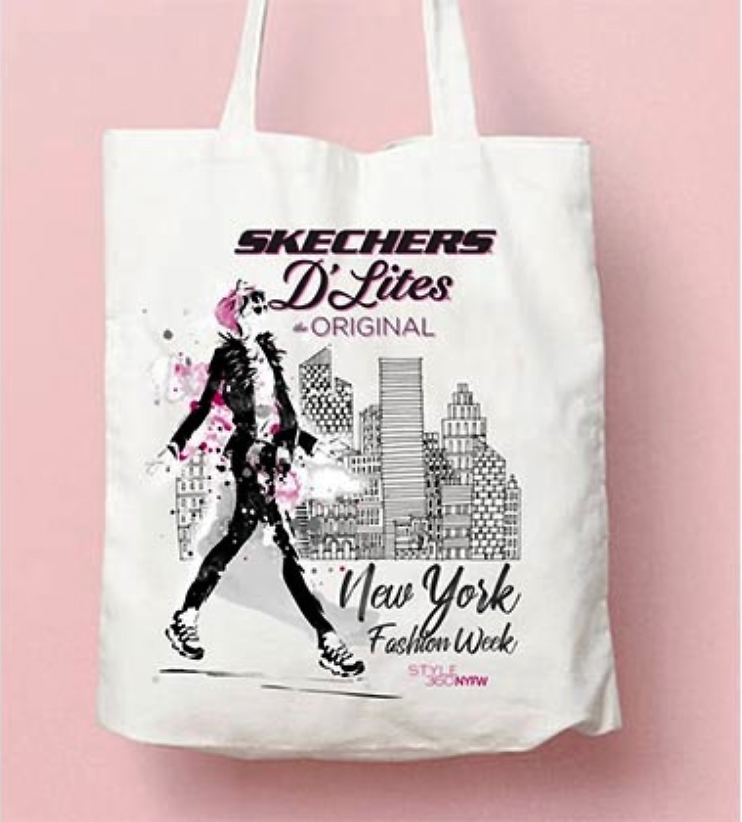 The bags were placed on the front row of each designer showing at Style 360 during New York Fashion Week including but not limited to Jessie James Decker's Kittenish Show, Rosario Dawson & Abrima Erwiah's line Studio 189, Angela Simmons' athleisure line, Bonnie Bouche and Sports Illustrated Model, Sofia Resing's swimsuit line Mery Playa.
The drawing to win one of the tote bags closes October 18. Click here to enter.
Photos courtesy Skechers and Getty Images