By Teresa Hartford
Andrew Day was recently promoted from Senior Director of Product to Vice President and General Manager for Sierra Designs. Having started his career working for sister brand Kelty, he's excited to lead the brand forward while paying homage to Sierra Designs heritage. We caught up with Andrew just before Outdoor Retailer last week to hear about the Fall 2019/Spring 2020 gear we can expect to see at retail from the iconic brand.

SGB | Congratulations on your new position with Sierra Designs. You've been working with the brand and the parent company for a long time, what do you love about Sierra Designs? AD | Sierra Designs has always pushed to be on the leading edge of product and design, but they never lose sight of the customer or what the customer needs. For me, that's what Sierra Designs epitomizes. The brand is always creating a product that is relevant to the customer and then pushes the limits to make the best product but at a value price point. Our goal is to get people outside to enjoy the outside, not to make gear for a small subset of the consumer base.
SGB | What can we expect to see from Sierra Designs for F19/S20? AD | We are introducing several new apparel pieces. Cold Canyon is one of them. It's a zip front, lightweight fleece piece. We are also bringing back our Down Booties, which have not been in the line for more than five years. For multiple decades we made the booties. With their return to the line, they are getting a great reception from our retailers.
New designs are the pinnacle in our backpacks, sleeping bags and tent technologies. We've continued to round out the collections for 2020, filling in the holes that we felt were present. We have two new sizes of our award-winning Flex Capacitor backpack, shown below, a 24- to 40-liter version and a larger 60- to 70-liter size.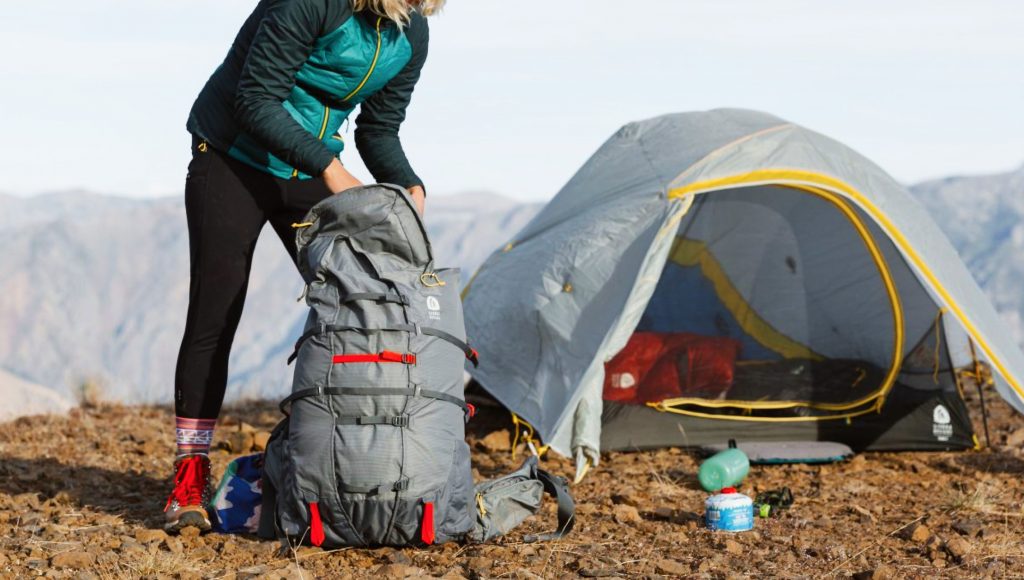 SGB | Why is the Flex Capacitor so popular and award-winning? AD | The backpack is unique in that the capacity is adjustable from a 40- to 60-liter pack. A vertical gusset on the front of the bag adjusts the diameter so that the bag keeps the weight lower on your body and slightly away from your back, but not so far back from your center of gravity making you top heavy. It's the only pack on the market designed to adjust that way.
The Flex Capacitor also has a unique internal frame system made by DAC, the tent pole manufacturer and who we've worked with since the 90s. The frame is vertically stiff, so you get excellent weight transfer. The "Y" shape has a pivot in the middle which gives the pack flex as you move. The frame does not fight against you—as a pack would—with two fixed vertical aluminum stays or a structure that's stiff in every direction. This pack is stiff only vertically, which is what you want. All your weight is distributed under your waistbelt. When you move your shoulders, the pack moves with you. You'll find all the same features in the latest sizes we're introducing for 2020.
We're also introducing three lightweight, unisex lumbar|waist packs. The most exciting is the Flex Lumbar based off of the Flex Capacitor design. And two technical waist packs with adjustable capacity. One goes from 3- to 6-liters and the other  7- to 10-liters.
SGB | We've seen a resurgence in fanny packs the last five years in the fashion|lifestyle category. Sierra Designs has picked up on the trend with the introduction of fanny packs for 2020. AD | For the last four-to-five years fanny packs have become very trendy in the urban and Asian markets. What we've seen in the last couple of years is traction in the technical waistpack category with mountain bikers. With our flex technology, it was an easy, no-brainer to put that technology into a waistpack. Because a waistpack has so much compression, you can wear it down low and tight, and it doesn't tug on your back and offers space for external water bottles. With our waistpacks, you can also put smaller hydration reservoirs in them as well.
The 3- to 6-liter is suitable for a runner who wants to stuff a windbreaker, snacks and essentials in the pack. The 7- to 10-liter will fit a puffy jacket, tool kit, tubes, and more bulky items. We are also introducing a fun 2-liter version in bright, fashion colors priced at $25. The pack introduces consumers to the brand who might not need to purchase a full size backpack.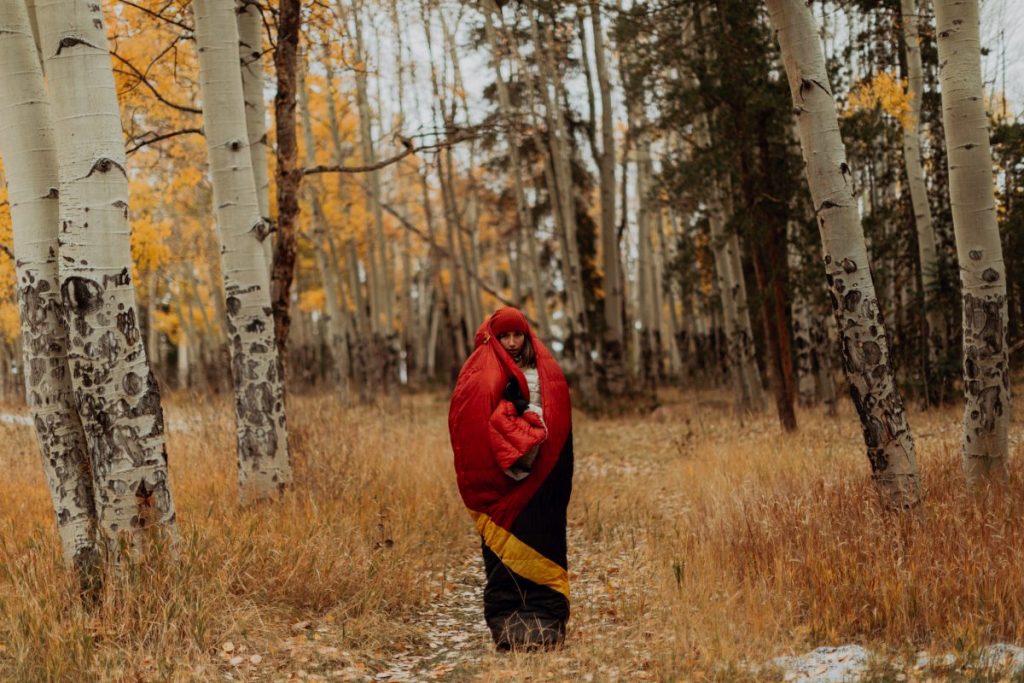 SGB | What are the latest sleeping systems? AD | For 2020, we've expanded our sleeping bag line targeted at the weekend warrior. We kept in mind the two things that have made a name for us in the industry—weight and price. From our attainable price point down bag to a new category of sleeping pads, our Spring 2020 line offers both quality and affordability to all level of campers.
For comfort and performance, the zippered Synthesis Mummy collection takes the synthetic sleeping bag to the next level. Three new options were added—a women's specific 20- and 0-degree bag and a unisex 0-degree bag. The synthetic fill provides warmth even when wet. The exterior fabric is a 20 denier nylon ripstop with a nylon taffeta liner. Dual zippers create a fold-down comforter for temperature control and freedom of movement. Our patented self-sealing foot vent gives ventilation from below. The Synthesis is fully packable and available in four temperature ratings 50-, 35-, 20- and 0-degrees. The 20- and 0-degree also come in a women's version.
SGB | What defines a women's sleeping bag? AD | Relatively minor spec differences—slightly shorter, offers a more relaxed fit with a slightly wider torso. Most importantly, women sleep at a different temperature than men. If you put a woman in a 20-degree men's sleeping bag, they're going to sleep cold or, on average, they will say that they did not feel warm to the temperature rating of the bag. So, for a woman's bag, we add more down or synthetic fill power than you will find in a men's bag at the same temperature rating.
New to our sleeping bag category is the Taquito mummy bag stuffed with 550 fill power DriDown at an entry level value price point that gives the customer, who is not ready to spend $400 on a sleeping bag, a bag that gets them into DriDown at a great price. The bags are available in three temperature ratings 35-, 20- and 0-degrees. The 20-degree bag also comes in a women's version.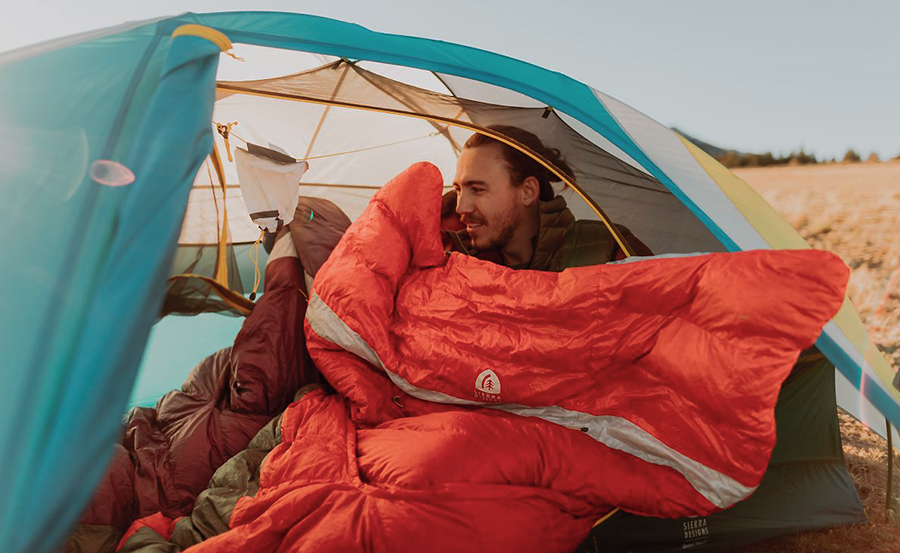 Based on our award-winning Backcountry Bed which has been in our line for quite some time, we created the Frontcountry Bed which delivers the same comfort and features in a roomier rectangular shape for people who flop around when they sleep in a synthetic fill. The Backcountry version was designed for the family car camper with a much heavier fabric and more substantial synthetic fill. It was not for backpacking. In the Frontcountry bed, we upgraded the materials to lighter fabric with the same premium synthetic fill that we're using in our other synthetic bags. The upgrade opens the item up to a different crowd.

An entirely new category for us in 2020 are two air sleeping pads. The Shadow, shown left, is lightweight and compact with baffle construction and inflates easily to three-inches. Pairing well with our 20-degree bags, the Granby shares the same construction features as the Shadow, but a layer of synthetic insulation was added. Both air pads come with our Burrito Storage Bag for easy packing and offer protection since they are air inflated pads.
SGB | From Basecamp to Backcountry, what are the latest tents for 2020? AD | The big story is we're not spec chasing. We're not trying to make the lightest weight tents by cutting down interior livable space. Comfort is number one. We have high interior volumes in all of our tents.
For the thru-hiker, we shaved 10 ounces off our Meteor 2 to offer the upgraded Meteor-Lite, shown below right, a 2- and 3-person tent that has the same architectural style. Weighing in at 3-pounds, 10-ounces, the Meteor-Lite is strong, a fully freestanding tent with two doors, two vestibules and a footprint that allows you to spread out without sacrificing room for gear. The DAC Featherlight hubbed and ridge pole structure make vertical walls, creating 29.8 feet of interior space. The full coverage fly also comes with a rollback stargazer feature for ventilation and night sky views.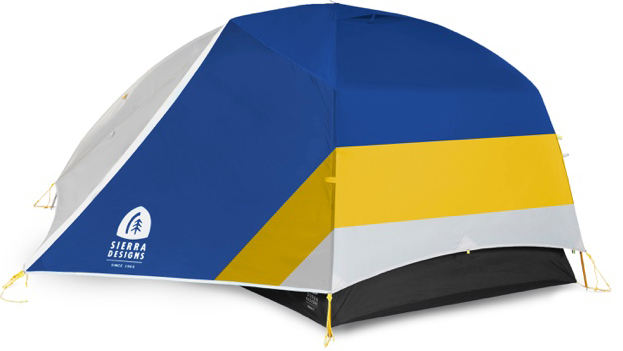 We added a 2-person size to our High Side tent. We kept the same form factor as the 1-person tent even though it's a two-door, two vestibule tent. One side gets into the lower side, and the other side gets into the higher side. The tent is doing very well for us. It's in our top tier collection, so it offers lighter weight material and smaller diameter DAC poles. We are pleased we can offer the tent for 1- and 2-persons.
We have a High Route trekking pole style 1-person tent in our current line. For 2020, we're offering a 2-person version with the tarp only. The 1-person has a tarp plus interior tent, but if you want to go with the tarp only without the interior mesh portion, that option is now available. Just over a pound for a 2-person tarp, we're competitive at $190. The tents are premium products for the customer who wants to go on a long trail, a backpacking trip, or simply go fast and light.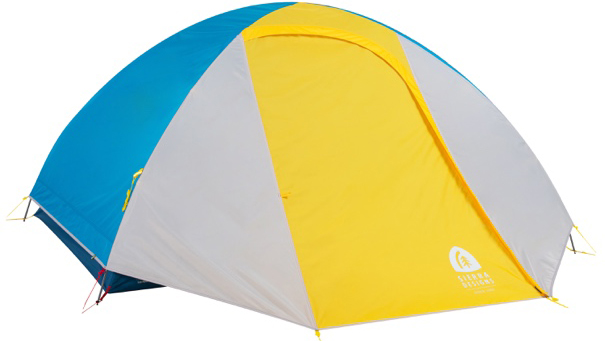 With DNA from the successful and trail-tested Summer Moon, the new Full Moon, shown left, 2- and 3-person tent, offers an added door and vestibule for increased gear storage and ease of use. The tent is fully freestanding and comes with two equal length poles for simple setup and weighs just 4lbs 12oz. At only $10 more than our Summer Moon, we think these are going to be a hit.
Based on retailer demand, we are offering the Nomad in a 4- and 6-person tent with a generous footprint, near standing peak height and pockets galore. Both sizes have two doors and two vestibules and an integrated window. The 3-pole set up provides a generous 84.4 feet of interior space and a peak height of 6 feet.
SGB | Will we see new apparel pieces? AD | For the last few seasons we have been primarily making down or synthetic insulated apparel. For Spring 2020, we are adding the Hurricane and Stellar rain jackets.
The Hurricane is a two-and-a-half layer, relaxed fit. The Steller is a three-layer, more technical construction with a waterproof zipper. The big story on these two jackets is that the fabric is a polyester face but is a C zero, PFC-Free DWR. We've been moving away from C6's and C8's. All of our sleeping bags are C zero. We're getting close to having all of our tents that way, but in apparel, this is the first time we are offering a C zero.
The jackets have an athletic, technical feel with a stretch element and are lightweight. The pieces will help us round out our apparel line from being primarily a fall collection to inclusive of Spring and Fall styles.
Photos courtesy Sierra Designs