By Thomas J. Ryan
Shoe Carnival Inc. reported modest growth in the second quarter but has seen sales accelerate in August. On a conference call with analysts, Cliff Sifford, president and CEO, said back-to-school sales are "progressing nicely" with August sales up 3.5 percent through August 27.
The gains in August come on top of monthly gains of 7 percent and 6.5 percent over the past two years, respectively.
"This August will represent the 17th consecutive year with positive comparable store growth for the month," said Sifford. "I am happy to share that our August comparable store sales increase is being driven across all channels and all major product categories. I am especially pleased with the increase in traffic our brick and mortar stores are experiencing."
The 3.5 percent comp gain marks an acceleration over the 1.4 percent increase seen in the overall second quarter in what was a mixed performance across categories.
The quarterly gain came on top of the 6.7 percent increase in the second quarter of last year. This increase was driven by athletics early in the quarter and non-athletic as the quarter progressed to a warmer, dryer, seasonal weather pattern
Overall for the quarter, Adult athletic, which represents a little more than 50 percent of sales, was down slightly on a comparable basis. A shift was seen as more casual categories strengthened and performance categories weakened. Sifford said in reference to casual athletic, "Everyone knows what's going on with the skate category right now."
In other departments, women's non-athletic was up low-single-digits on a comp basis. Women's dress shoes and sport casuals both produced mid-single-digit increases. Sandals were up low-single-digits. Women's boots grew high-single-digits and were helped by the wet and cold start to the second quarter.
The men's non-athletic department continued its strong performance, posting low-single-digit comps. Said Sifford, "Our broad selection of great brands of shoes and boots for any occasion make Shoe Carnival a destination for men's shoes."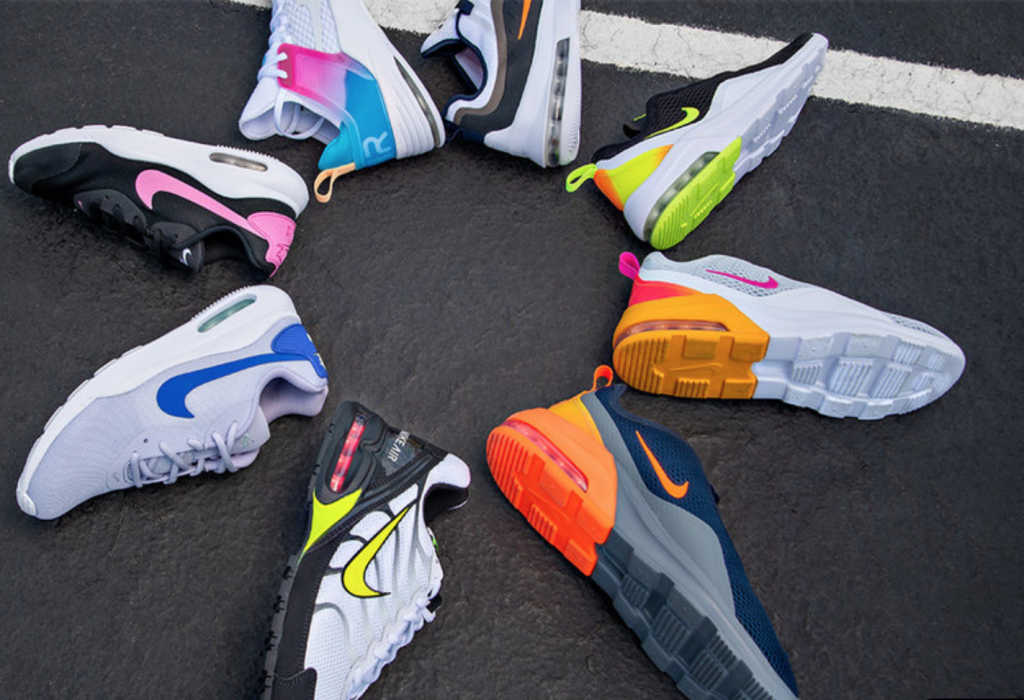 Children's, including athletic and non-athletic, posted a low-single-digit comp increase for the quarter on a comp basis. Mid-single increases were seen in non-athletic driven primarily by seasonal categories. Children's athletic produced a low-single-digit gain with the shift away from function towards more fashion.
Net sales of $268.2 million marked a 0.1 percent decrease as 3 stores were opened versus 15 closed over the last twelve months. Shoe Carnival also faced a loss in sales $1.2 million attributable to other non-comp stores relating primarily to hurricane-impacted stores.
Traffic was down low-single-digits, conversion increased low-single-digits and average units per transaction were down slightly.
Net earnings inched 0.5 percent to $11.8 million, or 80 cents per share, exceeding Wall Street's consensus target by 2 cents.
Gross margin for the quarter was 30.6 percent, down from 31.2 percent. Merchandise margins were flat while buying, distribution and occupancy expenses increased 60 basis points as a percentage of sales. The lower buying, distribution and occupancy expense rate was due primarily to a $1 million lease termination benefit in that prior-year quarter for two stores in Puerto Rico where the landlord could not make contractually required repairs within the allotted time.
SG&A expense was reduced to 24.8 percent of sales compared to 25.6 percent a year ago due to lower equity and incentive compensation.
Sifford said the results were helped by continued progress on the retailer's CRM implementation.
Sales for Shoe Perks members for the quarter were up 5.5 percent, well above the 1.4 percent comp gain. Gold membership for the year has grown 44 percent versus last year and gold members average order value is $17 higher versus non-gold members. Said Sifford, "We expect that as we continue to implement our CRM capabilities we'll continue to grow our active shopper file and convert additional members to gold status."
The retailer expects its CRM system to be fully implemented by the end of the fiscal year and the improved customer analytics will help both its merchants and real estate teams. Shoe Carnival slowed store growth this year to build out the CRM capabilities but will be expanding again in 2020.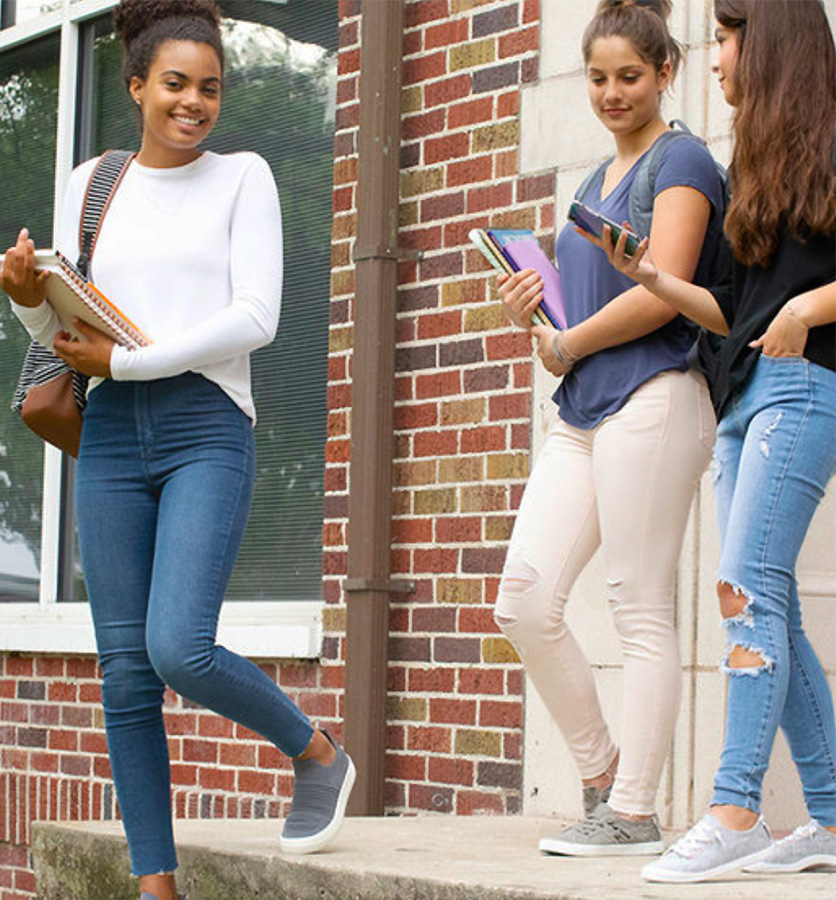 Inventories ended the quarter up 2.3 percent on a per-store basis.
Looking ahead, Shoe Carnival maintained the high-end of the annual EPS guidance of $2.83 and lifted the lower end of the range to $2.77 from $2.73. This compares to EPS of $2.45 in the prior fiscal year. The comp guidance for the year was kept at a low-single-digit increase. Total net sales are still expected to be in the range of $1.028 billion to $1.033 billion.
In the Q&A session, several questions sought to see whether sales of Nike, Shoe Carnival's largest vendor, were recovering with the arrival of new product after showing weakness earlier in the year, a trend seen at some other family shoe chains. Sifford stuck to his policy of not specifically discussing brands while adding about athletic overall, "The product has gotten better as we move through the second half of the year, and we expect that to continue."
Asked about tariffs, Sifford said the company expects "very, very little impact" this year with no price increases being asked for by vendors for the items affected by the tariffs arriving on September 1. Most of the items on the second list that become effective December 15 will be received by Shoe Carnival before that date.
In a note, Sam Poser, at Susquehanna International, raised his estimates and price target due to favorable second quarter and momentum going forward.
Said Poser, "We believe SCVL is the most focused, most efficient family footwear retailer. These attributes are reflected in improving execution driven by the CRM rollout, enhancements to the Shoe Perks loyalty program, and a better, more focused product mix, which led to better than expected 2Q19 SSS and should lead to SSS and earnings acceleration in 2H19."
On assortments, Poser said Nike's newly introduced product for the mid-tier channel and continued momentum from other major brands, including Vans, Crocs, Adidas, Skechers, and Puma, should provide a tailwind for Shoe Carnival heading into fall and the holiday selling season.
"While some of the newly launched Nike mid-tier product has underperformed, other styles have picked up the slack and overall performance of the new Nike product has been in-line with management's expectations," said Poser. "Looking ahead, management is very confident new Nike platforms for the mid-tier channel set to hit shelves for the fall and holiday sell-season will hit the mark and help drive accelerating SSS in 2H19. Further, management is more confident now, versus 90 days ago, that this fall's boot business will be healthy."
Photos courtesy Shoe Carnival