While turning plastic bottles into performance fibers is a well-practiced and planet-friendly manufacturing process, one textile manufacturer in that eco-sphere has more to offer when it comes to sustainability. Textile giant SAYA is converting scraps, overruns and leftover fabric (deadstock) into recycled fibers to pave the way to a greener planet.
Nan Ya Plastics, SAYA's parent company, is one of the world's largest recycled PET manufacturers, repurposing over 75 billion plastic bottles annually. Under the brand SAYA, research and development efforts continue to focus on recycling and sustainability that face the textile and garment industry redefining what's possible in renewal.
SAYA's RSCUW technology, shown at October's Taipei Innovative Textile Application Show, turns a companies deadstock into recycled fibers for mills to weave into fabrics that carry a high tensile strength for dyeing accuracy and whiteness.
SGB Executive interviewed its Senior Vice President, S.Y. Huang, for a closer look at bringing new life to discarded textiles.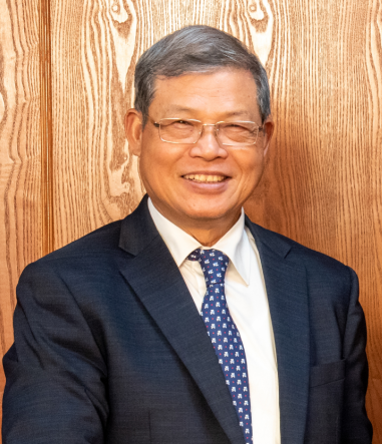 What is deadstock, and why is it important to repurpose? Deadstock is the garment industry's most extensive area of hidden waste: overstock fabrics. These are generally referred to as leftover fabrics, accounting for up to 25 percent of a manufacturer's annual waste. Most overstock fabrics have been downcycled in the past, ending up in landfills or incinerators as there are no commercially effective methods to recycle them. They create millions of yards of our industry's unaccountable waste. We're committed to finding a solution.
What is SAYA's process for collecting, converting and weaving extruded fiber from deadstock into new greige goods? First, we recycle and collect, working with key brand partners to recover and recycle deadstock and cutting scrap from their mills and garment factories in Taiwan. We plan to expand to America, China and Vietnam. For renewing and converting, we use our Mixed Waste Stream Recycling technology. The input stream of sources is complex, requiring our engineering team to innovate proprietary methods of sorting and cleaning and mechanical and chemical recycling.
The recycling process combines shredding the fabrics into chips, mixing them up with fragments of other waste, spinning, texturing, weaving, and dyeing the newly created fibers. For the extruding and weaving process, the brands, manufacturing partnerships and support are essential. They weave or knit SAYA fiber into fabric or anything they can reuse.
Can you weave non-recycled technical fibers into recycled yarns during the conversion process? Yes. It is a common practice to achieve the desired end product. Our in-house functional fiber lineup includes stretch, antibacterial, microfiber, and more. These can also be further twisted with Aramid or Kevlar-type fibers to enhance additional properties as needed.
In the conversion process, can the yarns be treated for technical application? Yes. We offer various technical applications to both SAYA 365, our recycled bottle program, and our RSCUW, which includes protected color (Chromuch solution-dyed fiber), stretch, antibacterial, and microfibers.
Do you treat the recycled fibers in-house or by a third-party? We are one of the largest, fully vertical integrated fiber manufacturers in Asia. We rely on our GRS- and OceanCycle-certified third-party partners worldwide for collection in the bottle recycling process. For deadstock, overstock or cutting scrap, we're building a team of in-house logistical systems to handle the collection and sorting, including proprietary artificial intelligence and machine-learning machinery. The renew/convert process is our core business and competence. We do this in-house. The results are performance fibers that are ready for weaving and dyeing.
What outdoor companies are using SAYA fabrics made from deadstock? We're a fiber manufacturer, producing yarn for fabric mills to weave or knit into fabric. We work with top sports and outdoor sports brands in the industry on deadstock, offcut and post-consumer garment recycling. One such brand is Asics. Due to NDAs, we can't disclose other brand names at the moment. But we do welcome leading brands to start the development conversation with us. We're happy to assist in this transition and education.
In using recycled deadstock, are designers more thoughtful about the design process? Using renewed deadstock or offcut recycled resources requires dedication and commitment. While the performance and usability of the fibers are almost identical to conventional virgin or recycled PET bottle fibers, there are a few challenges. One is lead-time. Resources are not as readily available as new petroleum-based synthetics and dependent on condition, logistics and supply factors. Then comes the cost. Reclaiming and re-processing offcuts and deadstock require more handling, logistics and processing costs — similar to the recycled PET bottle market a decade ago. But with the right market strategy and support, eventually, we can drive the cost down to near neutral. The third issue is knowledge and education. Consumers and brands are new to deadstock and the offcut renewal concept. This requires dedicated education through the media, products and market, internally and externally. And, finally, designers need to think about the product's recyclability by design. By implementing the right trims, zippers and buckles, designers can help make their products more sustainable and recycler friendly.
What is the longevity of a garment made from deadstock? Do you have statistics on how your conversion process saves the environment? Our fibers' lifecycle is as long as any new virgin fiber, thanks to our proprietary process of sorting and cleaning and mechanically and chemically recycling. As for helping the environment, our studies show that SAYA fiber compared to virgin fiber can save around 68 percent to 77 percent of the CO2 produced in manufacturing a garment. We've solved one of the most critical sustainability issues in the textile industry and want to redefine what's possible in renewal. And consumers want to support brands with similar values.
Photos courtesy SAYA