Swedish companies POC and Mips are entering a new phase of their decade-long partnership, introducing Mips's Integra rotational impact protection system to a range of snowsport helmets and introducing its first bike helmet to feature the technology. 
A part of its bike helmet initiative, Mips Integra will roll out into POC's cycling helmets in 2022, with the company planning to retire its SPIN technology and replace it with Mips solutions.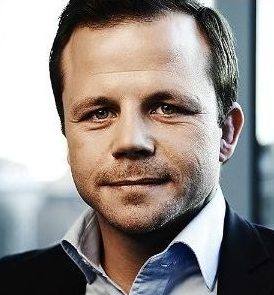 SGB Executive caught up with POC CEO Jonas Sjögren to glimpse what the future holds for the headwear brand.
Tell us about the revamped partnership with Mips? Developing world-leading protection is why we exist, and safety has always been at the center of our approach. We've always considered everything to improve safety, even if that means doing something that has never been done before. A whole new world of innovation opens up when you're willing to try new things. That was the foundation of our initial collaboration with Mips in 2009 when no one else talked about oblique or rotational impacts, and we were the first company to integrate a rotational impact protection system in snowsports and cycling helmets. Now we're excited to introduce the new Mips Integra system to our collection. Even if safety is better understood, that doesn't mean we can stand still. We have to keep looking ahead.
Why is Mips Integra so much better? It has the same protection and safety benefit as all Mips systems, but the main difference is that it's an integrated and nearly invisible system that allows riders to benefit from comfort, ventilation, safety, and fit all in one. We refer to it as the best of all worlds.
How big of a manufacturing change will it be? Our helmets are developed using our Whole Helmet Concept, in which we create each helmet in a unique, specific way to meet the demands of the user and environment where it's used. Although it adds extra discussions to the development stage, it doesn't change our manufacturing or finding the best way to do something. POC and Mips engineers will continue to work together to develop new rotational impact solutions, some of which are featured in our 2021 helmets, following the POCito Crane in 2020. Our whole objective is to enhance comfort, ventilation and rotational impact protection. As part of this, we will phase out our silicone pad technology system SPIN, replacing it with MIPS solutions in most of our helmets.
What percentage of your ski and bike helmets will have it? In the future, all of our helmets with a rotational protection system will incorporate a Mips system. Which ones will depend on the development process and what fits the user's needs and helmet best.
What is your Whole Helmet Concept? It illustrates that in today's world a helmet can, and should, do significantly more than just manage impacts. The best protection comes from not having an impact at all, and a helmet can protect you before, during and after an accident, whether it's visibility, aramid barriers or NFC medical ID chips. By working with a leader in the field like Mips, we know that rotational impact protection will continue to be an essential ingredient in a helmet, but it also lets us focus on other safety innovations as a system, where every material and innovation works together to protect before, during and after an accident.
How have your helmet sales been during the pandemic? We've seen strong growth in cycling, which is very positive. But mostly it's been great to see the rise in interest in cycling as a means of transport and keeping fit. We hope this will be one of those positive outcomes that sometimes emerge from difficult situations. It's good for everyone and the planet.
Did you experience supply-side disruptions at all this year? During a global event like the pandemic, there are bound to be interruptions and issues to manage. But we've invested in and put in many checks and balances to our supply chain, which has greatly helped us smooth out any disruptions. But the pandemic isn't over, and it's important that we don't relax or take anything for granted.
Photos courtesy POC