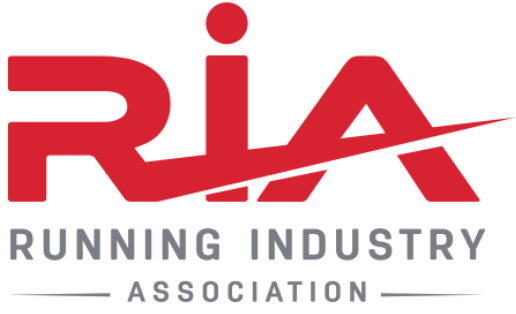 November is Run Safety month. 
#RUNBRIGHT
The Running Industry Association celebrates the event with its 7th annual National Running Safety Month campaign supporting the organization's 200-plus retail member partners nationwide by supplying marketing and communication materials made possible by member brands Gore-Tex, Asics and AfterShokz.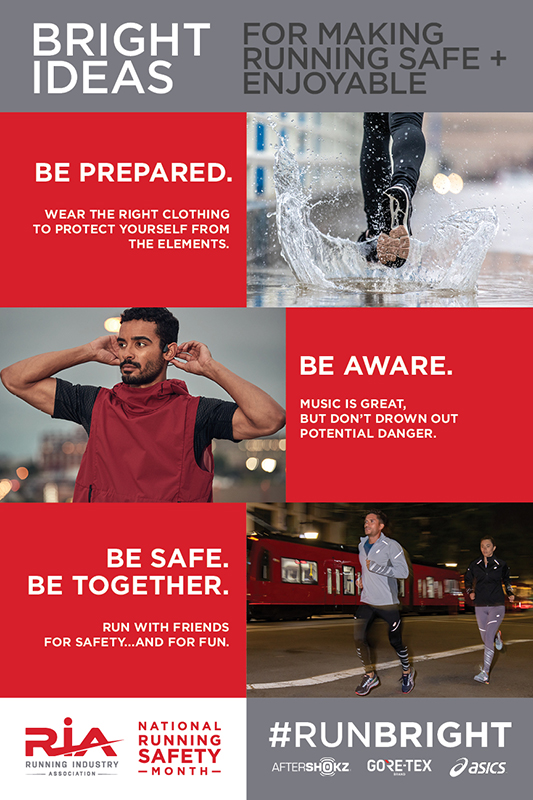 The goal of the 'Run Smart. Run Bright.' campaign is to help runners minimize risks and maximize rewards as we enter the winter training season. The members-only website features digital marketing content with tips for safety on local roadways/trails from sponsor brands, as well as equipment to protect against the elements.
New this year, all of the campaign content can be accessed via Promoboxx—a digital marketing platform specifically for retailers.
"We are thrilled to support our retail members at a pivotal time for safety education—when daylight savings ends and runners are forced to get in their miles in at night. At the end of the day, running at all times of the year should be both fun and safe, and local running retailers are the perfect ambassadors to get this message out to their communities." —Terry Schalow, Executive Director, RIA
The Running Industry Association (RIA) is a non-profit organization that supports brick and mortar specialty running retail throughout the U.S. and Canada. The organization provides a forum to increase sales through education, communication, research, advocacy, and member discount programs. The RIA's mission is to promote running as a lifestyle and to provide support for specialty run retailers through location education programs and runner advocacy.
For more information about RIA go here. For more information about Run Safety Month go here.
Photos courtesy RIA