By Thomas J. Ryan
"This is probably the strongest level of demand that I've seen," said Chris Killoy, CEO at Sturm Ruger & Co., when asked on the company's second-quarter conference call about the recent surge in demand for firearms that's been fueled by anxieties over the COVID-19 and civil unrest.
Killoy noted that he's been in the industry for 30 years and described the current surge as "different" than the 2012/13 escalation that occurred after the Sandy Hook Elementary School shooting as well as the 1994 surge when then-President Bill Clinton signed the Public Safety and Recreational Firearms Use Protection Act, commonly called the Federal Assault Weapons Ban.
"One of the most significant differences is in how it has impacted all levels of the channel and the impact on inventory at all levels," said Killoy. "Just a trip to your local gun store will confirm some of the information that we talked about as far as the inventory that is available for purchase. And again, it was significant, strong, and appears to be continuing to sustain itself as we start out the third quarter."
In the quarter ended June 27, sales rose 35.2 percent to $130.3 million. Earnings tripled to $18.6 million, or $1.05, from $6.2 million, or 36 cents, a year ago.
The 35 percent increase in second-quarter sales and reduced reliance on sales promotions were the main drivers of the significantly improved earnings.
Gross margins improved to 30.8 percent from 23.5 percent in the same period a year ago. Operating expenses grew 8.2 percent to $16.1 million but were reduced as a percent of sales to 12.3 percent from 15.4 percent.
The strong quarterly results lifted earnings in the first half by 76.1 percent, to $33.9 million, or $1.91. Revenues rose 21.3 percent to $252.2 million.
"Consumer demand, which began to surge in the latter stages of the first quarter, continued to intensify in the second quarter," said Killoy on the call.
The estimated unit sell-through of Ruger products from the independent distributors to retailers increased 47 percent in the first half compared to the prior-year period. For the same period, the National Instant Criminal Background Check System (NICS) background checks, as adjusted by the National Shooting Sports Foundation, increased 65 percent.  For the second quarter of 2020, NSSF-adjusted NICS vaulted 93 percent from the prior year.
On Tuesday, the NSSF reported the momentum continued in July with NSSF-adjusted NICS surging 122.5 percent, following gains of 135.7 percent in June, 75.2 percent in May, 69.1 percent in April, and 41 percent in March.
"This staggering increase in demand appears to be attributable to a few factors," said Killoy. "Number one, concerns about personal protection and home defense stemming from the continuing COVID-19 pandemic and the protests, demonstrations and civil unrest in many cities throughout the United States. And lastly, the call by some for the reduction in funding and authority of various law enforcement organizations."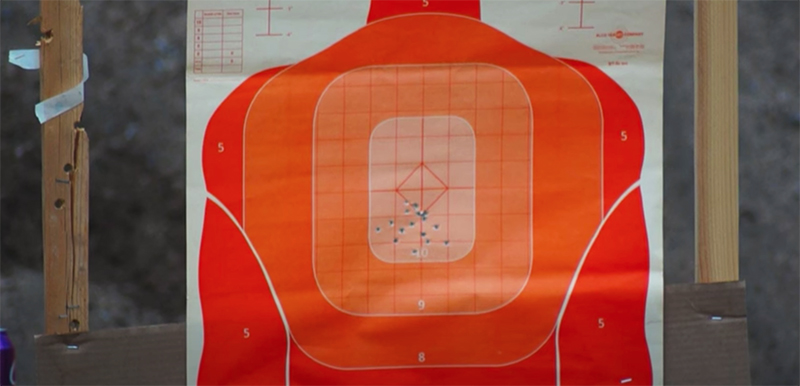 He said the acceleration in demand outstripped production capability during the quarter. As a result, combined inventories inside Ruger's warehouses and at distributors decreased 127,000 units. Killoy added, "Although we do not have comprehensive inventory data at the retail level, the retail information we gather suggests that retailer inventory of Ruger, as well as most of the firearms brands, was largely depleted in the second quarter and remains at very low levels."
Ruger noted the company suspended hiring from March until June as part of its response to COVID-19, but its current headcount has increased by over 50 employees since the end of the first quarter, and the company's operations team is working on catching up to demand in the marketplace.
Killoy said, "All the factories are trying to maximize their particular product lines. It's not always a question of just running three shifts. Certainly, some areas run multiple shifts into the weekend. What we call four, five and six shifts where we're running three 12-hour days, straddle a weekend on certain lines. A lot depends on the machinery in place. And then, as we noted, in some lines, we have the ability to move equipment to rapidly support expansion, and our folks have become very skilled at that. They're working very hard to keep up with demand as best we can."
The CEO added that the company is comfortable with its positioning in raw materials. Killoy said, "One of the benefits of our strong balance sheet is our ability to maintain a good supply of the raw materials we need to run our businesses. So, we really haven't seen anything. We watch it very closely. We certainly look at economic indicators like installation, like commodity pricing, but, to date, it hasn't impacted our operations."
Sales of new products represented $48 million, or 21 percent, of firearm sales in the first half of 2020. New product sales include only major new products that were introduced in the past two years which include the Ruger-57 pistol, the LCP II and .22 Long Rifle, the Wrangler revolver, the PC charger, and the AR-556 pistol. In the second quarter, Ruger launched 16 new distributor exclusives and product line extensions.
From a profitability standpoint, Killoy said COVID-19 had a "negligible" adverse impact on second-quarter results. Approximately $3 million is expected to be spent in 2020 on implementing additional cleaning, sanitizing and other health and safety procedures across its facilities as well as to cover PPE donations, of which approximately $1.6 million was recognized during the first half. At the same time, expenses are being saved from reduced conference and trade show participation costs, reduced travel expenditures and reductions and delays in sponsorships and advertising, of which approximately $1 million occurred almost entirely in the second quarter.
"The future impact of COVID-19 remains uncertain. We have been fortunate to have only limited restrictions on our operations thus far," said Killoy. "Our financial strength, evidenced by our debt-free balance sheet, provides financial security and flexibility as we continue to manage through this crisis and focus on the long-term success and creation of shareholder value."
Lead Photo Ruger-57 pistol