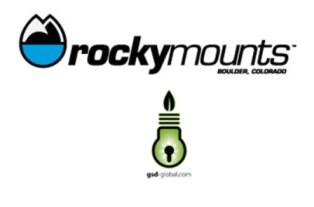 RockyMounts Inc. has turned to the design consultancy GSD Global, LLC to help drive innovation in product development and increase its offering of car-rack systems.

"As a team we're focused on innovation," said Bruno Maier, president of Boulder, CO-based RockyMounts. "Bobby Noyes and I continue to preach the mantra of continuous improvement; we're committed to producing great products that enhance the RockyMounts brand. To meet our growth strategies, we need to be working with the best design and engineering talent available. That is why we're excited to work with GSD Global. Their combined experience and understanding of the bike industry will help us create the best products for the market."
As part of RockyMounts' accelerated growth plan, the company has made significant changes to its engineering and design team during the last six months with a goal of driving future business through innovation and category expansion. As part of that initiative, the brand has restructured its product team and added the expertise of GSD Global, LLC.
"RockyMounts is a sleeping giant," said Aaron Bethlenfalvy, chief designer of GSD Global, LLC. "And GSD has the tools and experience to wake its full potential. The real winner will be the consumer."
GSD Global is a product design and engineering consultancy specializing in the bicycle industry. Over the past four decades its work has helped many of the industry's most popular global brands achieve best in class status in nearly every category. GSD offers clients a broad range of development services including conceptual development, mechanical, structural, electrical and production engineering, kinematic and CFD analysis, product management, graphic development and collateral development. With locations in Colorado, Connecticut, Hawaii, Taiwan and Germany, GSD is positioned to meet the development needs of any brand no matter the size and scope.