While ten years isn't much in the lifespan of a river, it is in the rafting industry. With Rocky Mountain Rafts (RMR) surviving a competitive market, drought and the pandemic, it celebrates the milestone with a new 24,000-square-foot facility in West Virginia to continue growing in its market share.
"We started with the mission to produce and distribute the best value rafts we could to help more people get out on the water," owner Denny Hugo told SGB Executive. "We wanted to give more people the opportunity to own a raft by creating a rugged product at an affordable price. It's hard to believe we've been at it for ten years."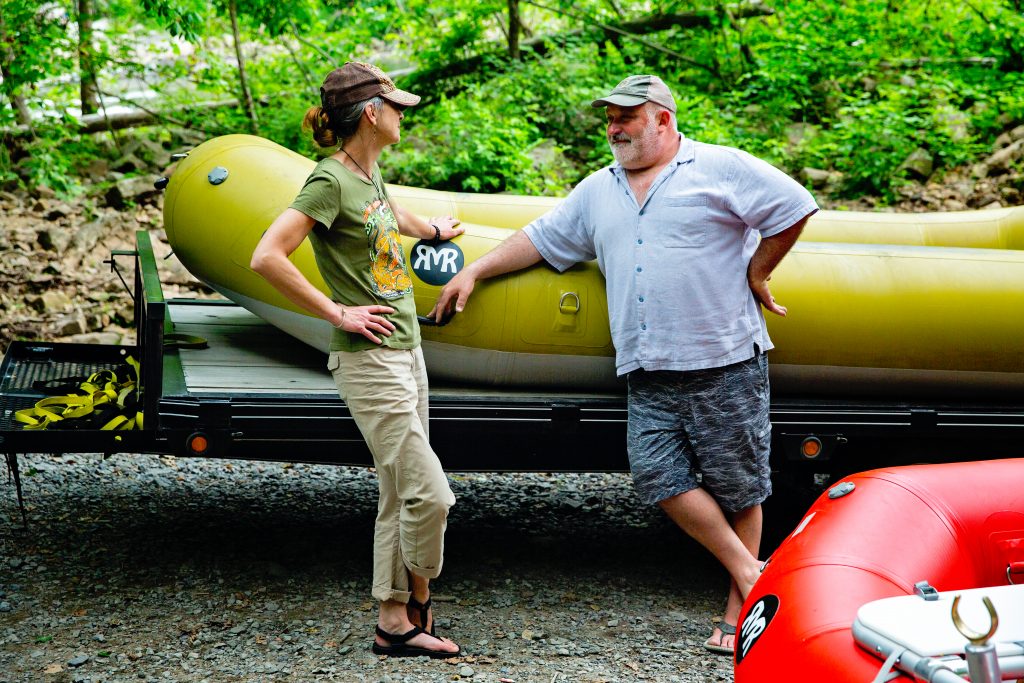 The company started in Crested Butte, CO, on the banks of the Taylor River, thanks to Hugo's lightbulb of trying to create a more price-friendly boat. 
Modeling the business after Southwest Airlines, Hugo, a commercial airline pilot and rafting aficionado, dabbled and tinkered with designs, with the plan of combining state-of-the-art manufacturing with a low-cost approach to better reach consumers. He's since grown the business into one of the top raft manufacturers in the U.S., recently completing its new 24,000-square-foot headquarters in West Virginia, all while staying true to his original mission.
RMR builds its boats with a thick, UV-resistant PVC, with radio-frequency, triple-welded seams. "PVC is known for its stiffness, which is great for river running," Hugo said. "It inflates super firm."
The company's line includes everything from 16-foot rafts to inflatable kayaks and river tubes—anything, Hugo said, to help get people down the river. 
The SKU list includes a full line of rafts, catarafts, IKs, tubes, and accessories, including its Crash Pads camping mattresses. Its newest product launch is a line of raft frames and dry boxes launched mid-June and manufactured at its new facility. And everything is selling through at retail.
"We sold more RMR boats of all types this year than we ever have," said Pete Van De Carr of Colorado paddlesports retailer Backdoor Sports. "They seem to hit that right sweet spot between performance and price point."
One key, Hugo added, is retaining features of higher-cost boats, including overlapping seams, laced in I-beam floors and a five-year warranty, but keeping it affordable. 
As far as quality control, being a commercial pilot helps. 
Hugo, a 10-year fighter and 18-year commercial pilot who graduated with an Aeronautical Engineering degree from the U.S. Air Force Academy and Master's in Aeronautical Science from Embry Riddle, can easily visit its factory in China to QC production. He continues to make up to five trips a year to inspect more than 75 percent of the rafts RMR makes in Asia.
The company is also riding a wave of increased participation, which had picked up before the pandemic. According to America Outdoors, while certain mid-Atlantic states have experienced a decline in the past three decades, overall guided rafting visitations have increased by 36 percent from 837,499 visits to 1,529,909 visits since the association began tracking data in 1990. 
Mirroring RMR's sell-through patterns, the top two rafting states are Colorado, with 574,383 annual visits, and Tennessee at 400,000. The top two rivers are Colorado's Arkansas River with 223,271 yearly visits and Tennessee's Ocoee River with 194,763.
While RMR has enjoyed increased outfitter business, it also hopes many commercial participants convert to private customers, whether they purchase a raft, IK or a tube. "Commercial rafting is a great way to expose people to the sport and hopefully turn participants into enthusiasts," Hugo said.
In the end, Hugo said he credits the company's decade of success to a great product line and an even better team. And, he sees nothing but continued growth ahead. "We're psyched to be able to help more people get out on the water, which a lot more people are doing these days." 
Photos courtesy RMR