By Thomas J. Ryan
Remington Outdoor will be broken up and sold after a multiday bankruptcy auction with Vista Outdoor, Sierra Bullets, Sturm Ruger and Sportsman's Warehouse among the successful bidders.
A court filing listed the winning bidders along with backup bidders for larger assets sold should the winning bidder be unable to consummate the deal
According to court papers:
Vista Outdoor will purchase Remington's Lonoke ammunitions business and certain IP assets for $81.4 million. SIG Sauer was listed as a backup bidder;
Sierra Bullets, which is owned by Clarus Inc., won the bidding for Barnes Bullets, another part of Remington's ammunition business, with a $30.5 million offer. Barnes Acquisition LLC was listed as a backup bidder;
Sturm Ruger & Co. will acquire Remington's Marlin firearms business, for $30 million. Long Range Acquisition LLC was listed as a backup bidder;
Roundhill Group LLC is paying $13 million for Remington's non-Marlin firearms operation. Huntsman Holdings, LLC and Century Arms, Inc. were listed as the Backup Bidders;
JJE Capital Holdings LLC, a private-equity firm based in Columbia, SC, is buying the recently shuttered DPMS black rifle brand as well as the H&R, Stormlake, Parker and AAC brands for an undisclosed amount. JJE Capital also owns Palmetto Outdoors Shooting Facility and Lead Star Arm;
Sportsman's Warehouse is getting the Tapco black rifle accessory brand for an undisclosed amount; and
Nevada's Franklin Armory will acquire the Bushmaster brand and some related assets for an undisclosed amount.
In all, sales of Remington's ammunition- and weapons-manufacturing business, the Remington brand and others will bring in at least $155 million to be applied against the company's debts.
Judge Clifton R. Jessup Jr. has scheduled a Tuesday hearing in U.S. Bankruptcy Court in Decatur, AL, to consider approval of the auction results.
The auction is the culmination of Remington's second bankruptcy of recent years. The Huntsville, AL company filed for Chapter 11 bankruptcy protection in late July.
COVID-19 and civil discord have Americans stocking up on guns and ammunition, but Remington was short of funds despite having erased hundreds of millions of dollars in debt in a 2018 bankruptcy. Sales were $437.5 million in 2019, about half what the business did in 2016.
Cerberus Capital Management had acquired the 200-year-old gunmaker in 2007, and the firearms and ammunition giant accumulated nearly $1 billion in debt.
The company is facing a lawsuit over its marketing of the Bushmaster rifle, which was used in the December 2012 Sandy Hook Elementary School shooting in Newtown, CN. The 2020 bankruptcy halted a lawsuit brought by the families of some of the Sandy Hook victims, which had been preserved in the first pass through Chapter 11.
Remington hasn't said what its drive to throw its assets on the bankruptcy auction block would mean for the Sandy Hook lawsuit, or for company retirees who crowded into a session with bankruptcy administrators, asking what would become of their benefits.
Vista Outdoor Acquires Remington's Core Ammunition Business
For Vista Outdoor, the acquisition will include certain assets related to Remington Outdoors' ammunition and accessories businesses, including Remington Outdoors' ammunition manufacturing facility in Lonoke, AK, and related intellectual property, including the Remington brand and trademarks. It follows the sale of its firearms business last year for $170 million in a bid to reduce debt and refocus on categories where it has a leading position, including ammunition.
"Remington ammunition and accessories have a storied role in America's sporting heritage, with a legacy dating back to 1816," said Chris Metz, Vista's CEO, in a statement. "We are excited and honored to add the iconic Remington brand and green box to Vista Outdoor's portfolio of ammunition brands, and Remington accessories to our portfolio of Hunting and Shooting Accessories. The Remington brand is beloved by hunting and shooting sports enthusiasts everywhere, and we look forward to restoring it to greatness by leveraging Vista Outdoor's scale, manufacturing infrastructure, distribution channels, and Centers of Excellence."
Vista said that for the calendar year 2019, aggregate net sales by the Remington ammunition and accessories brands being acquired were approximately $200 million. In its year ended March 31, 2020, Vista Outdoor's Shooting Sports sales were $1.19 billion, down 16 percent from the prior fiscal year, or down 5 percent over the prior fiscal year adjusted for the sale of firearms.
Vista's Shooting Sports segment include Bushnell, Weaver Optics, Simmons, Millett, Tasco, Primos, Gold Tip, Bee Stinger, BLACKHAWK, RCB, Champion, Butler Creek, Uncle Mike's Eagle, Hoppe's Gunslick, ProOuters Federal Premium Ammunition, CCI, Speer, Alliant, PowderBlazer Ammunition, Estate Cartridge M-Pro 7, GunMate, Redfield, Independence, Fusion, American Eagle, and Force on Force.
Vista also operates an Outdoor product segment including Bushnell Golf, CamelBak, Camp Chef, CoPilot, Giro, Krash and Raskullz, with sales of were $567 million.
Vista said it will be using cash-on-hand and available liquidity under its asset-based revolving credit facility to complete the transaction. The transaction is expected to close in the third quarter of FY21. Remington's other business units, including its firearms businesses, will be purchased by other bidders in the auction and operated independently from Vista Outdoor following the closing of those acquisitions.
Metz said, "We see a clear path to value creation. With our deep expertise and resources, we can transform Remington's ammunition and accessories businesses to create a more efficient, profitable and sustainable operation. At the same time, by rescuing the Remington ammunition businesses from bankruptcy, we will protect hundreds of jobs, support wildlife and habitat conservation and ensure that hunting and shooting sports enthusiasts can continue to purchase their favorite ammunition and accessories. We look at this acquisition as a means of better-serving millions of consumers with the products they love from one of the country's original and best-known brands while furthering Vista Outdoor's mission of being a powerhouse of passionate outdoor sports and recreation brands."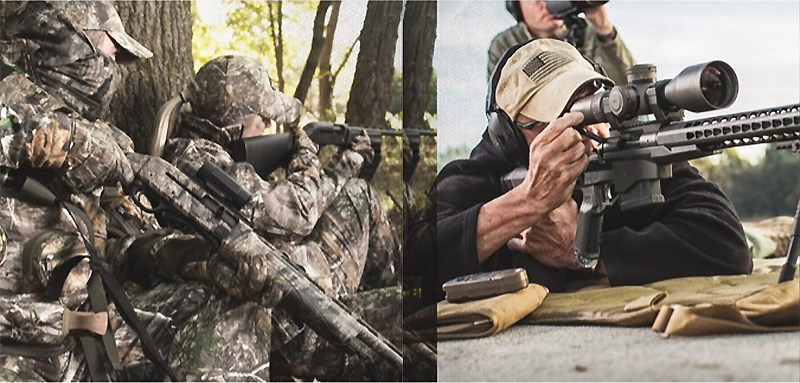 Barnes Bullets Merges With Sierra Bullets
Clarus, in a statement, said Barnes Bullets generated $21.8 million in sales in the twelve months ended June 30. Revenue for Sierra Bullets, acquired in 2017, was $29.5 million in the year ended December 31. The acquisition for $30.5 million in cash is anticipated to be immediately accretive to Clarus' earnings.
"Barnes embodies the 'innovate and accelerate' playbook we seek with 'super-fan' brands," said John Walbrecht, Clarus' president. "Barnes is a leader in lead-free, all copper bullets, with a rich history of product innovation and strong brand awareness among the core enthusiast yet it has untapped go-to-market potential. We believe these ingredients give us a heightened advantage to develop world-class products, increase brand awareness, expand product categories and improve distribution while staying true to the core user."
Clarus said the acquisition of Barnes presents multiple strategic and financial benefits to the company's bullet and ammunition platform, most notably the addition of a comprehensive lead-free all copper offering.
Clarus' Executive Chairman, Warren Kanders, commented: "We now have a platform of scale that we expect to continue to deliver strong recurring revenue with high gross margins and free cash flow conversion. This acquisition also demonstrates our ability to patiently wait for strategic assets at attractive values that we expect to drive growth and maximize our returns on invested capital. We look forward to furthering acquisition efforts being in similarly accretive, strategic areas outside of the bullet and ammunition market."
Clarus' CFO, Aaron Kuehne, added: "The opportunistic and strategic acquisition of Barnes represents an accretive, tuck-in asset that brings our bullet and ammunition business additional capacity in a period of great demand and improves our overall scale within our Sierra segment. In addition, the acquisition presents significant financial and operational synergies that we expect to maximize with our strong balance sheet. As such, we expect our leading specialty bullet and ammunition platform has long-term runway to becoming a segment with $100 million in sales-generating 25-to-30 percent adjusted EBITDA margins."
Clarus' other brands include Black Diamond, PIEPS and SKINourishment.
Sturm Ruger has not publicly commented on its winning bid for Remington's Marlin firearms, but reports had arrived that the company had explored purchasing the ammunition business.
Sturm Ruger also ended the second quarter ended June 27 with cash and short-term investments of $227 million to provide support for a tuck-in acquisition. CEO Chris Killoy said, at the time the company's results were released in late July, "Our remaining cash holdings will allow us to continue to invest in capital expenditures in support of our commitment to new product development and innovation, maintain our quarterly dividend and pursue opportunities that would further generate shareholder value."
Photos courtesy Remington Outdoor