By Thomas J. Ryan
REI Co-op announced it is pursuing a sale of its newly completed corporate campus in the Spring District neighborhood of Bellevue, WA while shifting to a mix of multiple satellite campuses in the Seattle area and remote working to support its corporate staff.
The sale of the corporate campus will shore up its balance sheet and enable the Co-op to invest in growth opportunities. Increased remote working options will offer greater flexibility to employees, including letting more to live and work outside of the Puget Sound region, while also shrinking the Co-op's carbon footprint.
"The dramatic events of 2020 have challenged us to reexamine and rethink every aspect of our business and many of the assumptions of the past. That includes where and how we work," said REI President and CEO Eric Artz, in a video call with employees on Wednesday. "As a result, our new experience of "headquarters" will be very different than the one we imagined more than four years ago."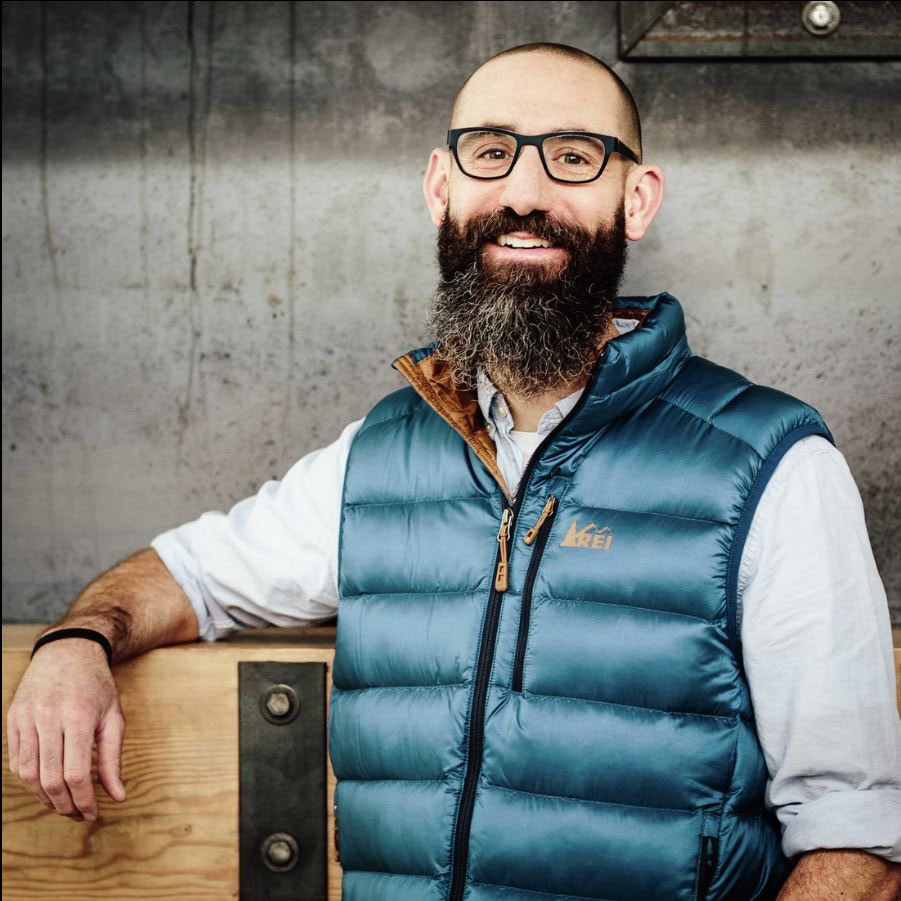 In an interview with SGB Executive, Ben Steele, REI's EVP and chief customer officer, said the decision comes after REI swiftly transitioned to nearly 100 percent remote work for its headquarters staff in early March in response to a rapidly changing pandemic.
He said, "I think 2020 has forced everybody to step back and say, 'How do you re-examine all aspects of your business?' and for us, that included how we work and the way in which we work. We've learned a ton as we've seen the world around us change, but that's not just over the last couple of months. What we see is the possibility for remote work at scale to benefit every employee at our headquarters. When we imagine a future without a single campus location but instead satellite campus locations, the maximum flexibilities come together when it's good for our team and when it's good for our work. And to take advantage of all the flexibility that remote working allows, we think that's going to have an impact that will benefit every employee."
In announcing the move, REI, which employs about 1,200 in Seattle, WA, announced it was actively working to find satellite locations on the Eastside and South Puget Sound area while also looking to extend its Georgetown lease.
Steele said it won't come down to some workers choosing to work remotely full-time and others working in offices but a hybrid approach. He said, "I may be in the office because I'm collaborating and doing a work session with the team, or I may be working remotely because I'm head's down and focused on a body of work. It's more about flexibility than it is of rigid tethering to 'You're at this place for this period.'"
The successful shift to remote working amid the pandemic provided the confidence to lean more on remote working. Said Steele, "I think we learned that we can do it. I think we learned that collaboration doesn't have to be tied to a single location. I think we learned that mobile working tools and technology are pretty effective, and I think we learned that the benefits of flexibility to the individual employee are pretty profound. As we look forward at the chance to combine those things, it's pretty enticing."
As far as any downsides from the shift to increased remote working such as the loss of brainstorming or camaraderie from not being in the office daily or challenges welcoming new employees, Steele said the satellite locations and other initiatives are expected to address any shortcomings. He also noted that REI's corporate team continues to work largely remotely due to state and local guidance and is finding solutions. Said Steele, "We've found a lot of ways to innovate, and there's a lot of good exciting work happening right now, but I don't think that our future is going to not allow for those things. In fact, we're going to design around exactly those types of moments and possibilities."
Another benefit to the decision is securing the proceeds from the sale of the new campus offices. REI originally announced plans for the new headquarters in 2016 to be built on an eight-acre site in a developing, transit-oriented neighborhood called the Spring District. Construction began in 2018 for an intended mid-summer 2020 move-in date.
Steele said REI expects to gain "premium pricing in this real estate market" with parties indicating interest in the land and the building "almost since the beginning" when the plans were first announced.
Steele said REI entered COVID-19's emergence with a "strong balance sheet" that allowed them to become one of the first retailers to close its stores and also invest in PPE and other safety protocols. Proceeds from a sale would allow REI to replenish its cash position and balance sheet. Steele added that the proceeds would enable REI to invest in "parts of our business that are accelerating and growing," as well as to support investments REI's network of nonprofit partners and the co-op's carbon goals.
He added, "If we do that right, we emerge from COVID-19 stronger, and I don't think there are a lot of retailers in that position today."
The Co-op undertook a number of cash preservation measures throughout the spring, including tighter inventory management, elective pay cuts by Artz and the board of directors, reductions in headcount, and focusing around a streamlined set of priorities. These measures both stabilized the Co-op and allowed REI to invest in customer and staff-facing programs and innovations, as the Co-op community adapted to a "new normal."
Steele concluded, "We've done much better through this crisis than we expected to, and that's for a couple of reasons. We've seen the outdoors be more relevant than ever before. But maybe linking more to this decision, we've been open-minded and we've tried to be agile and that agility—that open-mindedness about building the future versus simply clinging to the past—has served us well. And that mindset, applying to how we work, unlocks opportunity going forward. What REI is doing with this decision, and doing, in general, is committing to building our future. It's going to look different than our past, but we think it has a lot of opportunities."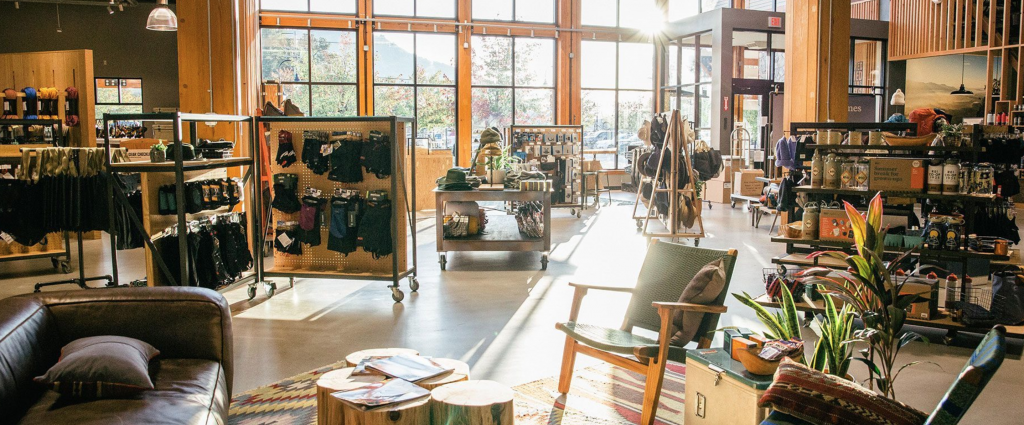 Eric Artz's full statement to employees follows:
Evolving the Future of Headquarters Work
Delivered by Eric Artz, President and CEO
August 12, 2020
The essence of being a co-op is that we see our work, our business and our purpose differently. We exist to create meaningful and positive impact for the outdoors and for our community. And we have the courage to take the uncommon path to get there.
Today I'm making an announcement in that spirit.
We have made the decision to pursue a sale of our buildings and land in Bellevue's Spring District—and, with that sale, to step toward a new model for our headquarters that will better serve the way we live, work and act as a force for positive change.
The dramatic events of 2020 have challenged us to reexamine and rethink every aspect of our business and many of the assumptions of the past. That includes where and how we work.
We've been expanding our mobile work capabilities for the past several years in preparation for our planned headquarters move. Our progress was accelerated by the COVID-19 pandemic—we learned that the more distributed way of working we previously thought untenable will instead unlock incredible potential.
As a result, our new experience of "headquarters" will be very different than the one we imagined more than four years ago.
Rather than a single location, our "headquarters" will span multiple satellites across the greater Seattle area.
Remote working will move from a temporary solve to a more engrained, supported, and normalized model for many of our headquarters employees.
And while our home will remain in Seattle, it will be more feasible for more of our headquarters employees to have the flexibility to live and work outside of the Puget Sound region.
This will have immediate, positive impacts on our ability to attract and retain a diverse and highly skilled workforce, as we continue to navigate the impacts of the COVID-19 pandemic and beyond.
Our members, our business, and our positive impact on society will also benefit from this transaction.
The sale of our property would bring a positive return on our investment—and with it the ability to invest a portion of that unlocked capital in ways that align with our strategic vision and our four measures of success—our impact on our employees, our members, our business and society.
These dollars would also play an important role in stabilizing our business through the ongoing impacts of current disruptions. As we've discussed, we're outperforming our initial revenue expectations for how we would manage through COVID-19, but the pandemic is far from over, and it's important and prudent that we make sure the co-op is prepared for the near-certainty of additional disruptions ahead.
The rapid innovation we've done in response to the COVID-19 crisis has been inspiring, but it's also made clear the areas where we have opportunities to improve and to better meet our customers' changing needs and expectations across our offerings and our omnichannel capabilities. We have important work to do in this space and this sale would provide financial security to help accelerate those efforts.
We know that REI's financial stability has a direct impact on our ability to continue to support our nonprofit partners, whose work to connect people of all races, genders, ages and abilities to the outdoors matters now more than ever. The proceeds from a sale would also help us accelerate progress toward reducing our carbon footprint.
We'll be providing more detail on all of this in the coming weeks and months, but here are the important things for you to hear and take away:
We are actively working to find a satellite location on the Eastside.
We are also working to secure a satellite location in the south Puget Sound.
We are looking to extend our Georgetown lease.
In the meantime, we know that county and state guidance will continue to limit our headquarters experience for at least the remainder of 2020. And we expect the majority of our headquarters team will work from home through the end of this year and into 2021. We would still have workspaces for those whose work requires them to be physically present.
And, in the months and years ahead, this multi-location model and increased focus on remote working makes working from locations beyond the Seattle area more feasible for more employees.
With that said, I recognize working from home, and in multiple locations, brings with it, not only increased flexibility, but its own set of unique challenges.
If you're like me, you miss the sense of community.
You miss hallway conversations.
You miss in-person work-sessions.
You miss our incredible cultural moments, like Anderson Awards.
This is a huge part of what COVID-19 has taken away. But I am confident we can solve for all of that and more through innovation, collaboration and imagination.
We will have more answers and more detail in the next 60-90 days as work toward the completion of a potential sale.
It's important that you know this has been a challenging decision. I know it's going to land differently with everyone, and I want to thank the teams that poured a great deal of time and passion into this project. And I am confident that the sale of the Spring District campus would have a positive impact on REI's future—and yours.
This year has shown us our home is not a building. Our home is wherever we find ourselves doing our best work, pursuing our outdoor passions, serving our communities. Serving each other.
That is what we will build around as we move forward—and as we accelerate into what's next.
Thank you for having the courage to step into this moment. I look forward to the work ahead.
Photos courtesy REI Co-op