With the help of its manufacturing facilities in Portland, OR, KEEN quickly reacted to the spike in demand for outdoor products during the pandemic and became one of the first domestic manufacturers of non-medical masks supporting frontline workers.
SGB Executive talked with Erik Burbank, KEEN's VP KEEN Effect, about how the pandemic has impacted its business, sustainability commitments, outdoor's surging appeal, the brand's KEEN.Bellows Flex technology, expanded lifestyle, and kid's offerings.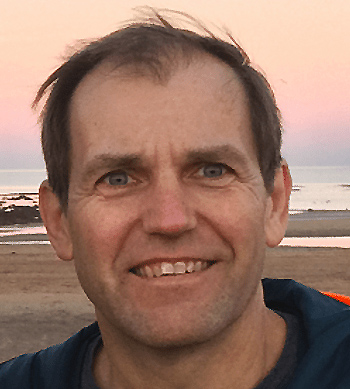 How has KEEN fared during the pandemic? COVID-19 has brought everyone meaningful challenges and hardships on a human and economic level. It has touched all of us.
As a family-owned, privately-held business, KEEN was able to respond quickly when the pandemic hit. Our first thoughts and actions were to respond on a human level in support of the community and those on the pandemic's front lines. Within the first weeks of the pandemic, we launched an initiative (#togetherwecanhelp), donating 100,000 pairs of shoes to those who needed them most.
As one of the few brands that own and operate its factories, we were also able to convert one of our factory lines to the production of non-medical, washable face masks to help keep people safe during a time when masks were in short supply. The first production, approximately 150,000 masks, were donated to frontline workers and employees, and we promoted the concept of wearing masks every day to help combat the pandemic (#wearmasksloveothers).
As a business, we stayed focused and calm. The company was able to flex its production capabilities to ensure it had product available when retailers and fans needed them. Strong brand demand and a healthy inventory position helped make 2020 significantly better from a business perspective versus what the industry predicted back in mid-March.
What is the company's read on the surge of the outdoor's appeal? Hiking has been on the rise for several years. WGSN declared hiking the new yoga in 2019, reinforcing a multi-year fashion trend sampling from the outdoors. We experienced this directly in Spring 2019 when Gucci launched a sandal that many saw as 'heavily inspired' by our KEEN Newport. The pandemic has accelerated new participants in the outdoors.
How sustainable is this newfound interest in outdoor activities? We think these forces accelerated the introduction of new participants. The trend is still gaining steam. It's now on all of us to welcome them and invite them to continue living outside even when the fitness clubs, yoga studios and climbing gyms reopen. It also ties into the increasing focus on climate and our planet's health and interest in brands that support these values.
Has KEEN also seen an online shift? COVID-19 accelerated this, too. We've seen our online business speed up by 3-to-5 years as brick & mortar shuttered or was more difficult to access. While that growth curve will temper as COVID-19 is reigned in, the move toward digital will continue.
How has the outdoor activity boom and stay-at-home trend impacted sales this year? From both a performance and style perspective, the continued trend toward outside has helped make 2020 a strong year for the company. Two categories that stand out are Hiking, led by our classic, Targhee Hiking Boots and Lifestyle, led by the versatile and comfortable Howser collection. As the ultimate inside/outside shoe, the Howser has resonated with fans and is virtually sold out. Both programs saw substantial year-on-year increases. As almost all Keens are relevant to an active life outside, the full line has done well this year.
We also saw a substantial increase in demand for our Utility products, matching the growth in construction work, distribution centers and commercial delivery.
Can you elaborate on what inspired Bellows.Flex technology? Our product teams are continually looking for ways to improve performance. They studied 10-to-15-year-old boots to understand where they failed, and in particular, flex zones. They found inspiration from industrial bellows that repeatedly flex without fail, and a new original was born! Over the course of 18 months, we developed KEEN.Bellows Flex technology made with a proprietary TPU-based compound and featured in the new Ridge Flex hiker.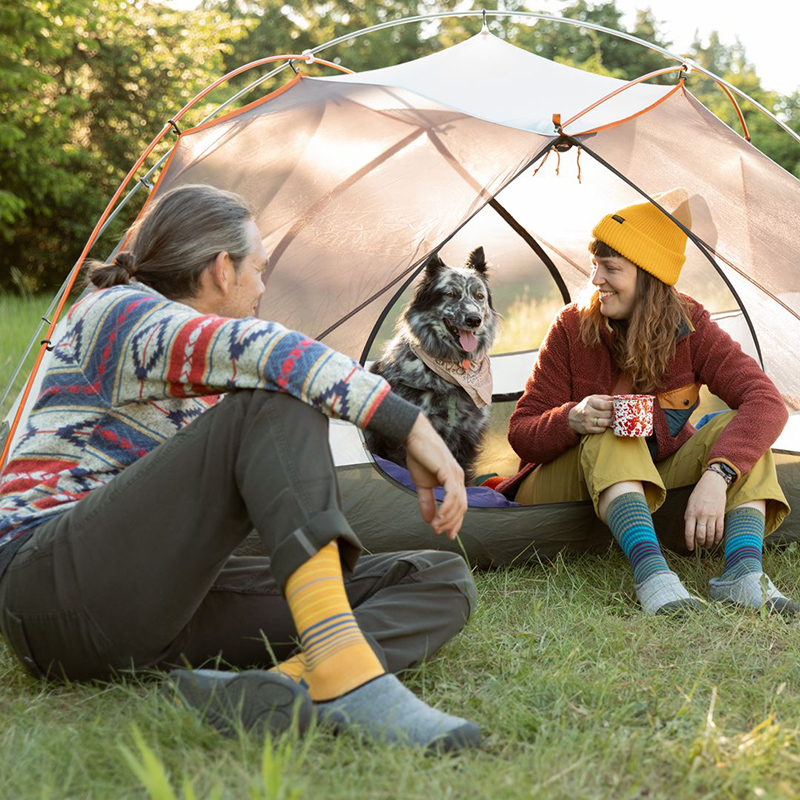 What about the performance? Truly a game-changer. The boot is 60 percent easier to flex. You can feel a lack of resistance when you walk or hike in the boot. The work-force needed to flex the Ridge Flex hiker is in line with very flexible running shoes in terms of comparability. We also put KEEN.Bellows Flex in the cuff of the boot for added flexibility and performance. In terms of durability, our design team hit that out of the park. While a traditional boot might go through a stress test of 20,000 to 100,000 flexes in the lab, KEEN.Bellows Flex technology has exceeded 1 million flexes in multiple lab tests without failing. We also advanced fit it in the new Ridge Flex Hikers. We developed a heel notch cushion, inspired by ski boots, that wraps your Achilles and secures you into the boot. When you put the boot on, it immediately feels more comfortable and snug without feeling tight.
Does it fit with the pandemic-influenced outdoor participant? The Ridge Flex Hiker with KEEN.Bellows Flex technology is designed for seasoned, serious hikers, but we've found that the out-of-box comfort makes it accessible for new participants, too. Out-of-the-box comfort is our brand's hallmark. For the hundreds of thousands of people getting out and hiking for the first time, their footwear is probably the biggest determiner of how enjoyable their hiking experience will be. If the boot is instantly comfortable, people will have a better experience and are more likely to stick with it.
Why a Newport kids closed-toe sandal after all these years? The question should be, "why did it take us so long"? KEEN Newport sandals have been the go-to footwear for kids at summer camps for years. The Newport is easy for kids to put on, super comfortable, and acts like an SUV on their feet, allowing them to climb, run, jump, go in the water, and enjoy unstructured playtime outside. Newports are often handed down among siblings and family friends because of their durability. Retailers that have seen the Newport shoe have been unanimous in saying, "Of course"! It was a no brainer. Kids no longer have to give up what they love about the Newport sandal when the summer is over.
The Howser has elevated KEEN's lifestyle game. What's driven Howser's resurgence? Comfort, versatility, style. This shoe is the perfect blend of the three, and the stay-at-home nature of the pandemic has helped more people discover it. Comfort is the first word, and anyone who wears it loves it. The outsole features our most versatile rubber compound. It can get you where you're going and is designed not to track dirt, giving you more in-and-out of the house versatility. The footbeds speak to our mission to create products consciously. While COVID-19 helped accelerate the trend, Howser's resurgence started in Japan several years ago and has been steadily growing in the US. Now we're making them as fast as we can to keep up with demand.
Has sustainability become more or less important in the wake of the pandemic? It has always been central to who we are. The brand has always acted in favor of the environment. We launched the Detox Journey initiative about seven years ago, resulting in multiple key milestones that span our full line. These include a commitment to PFC free to deliver protection from the elements without introducing "forever" chemicals into the environment. And pesticide free eco anti-odor footbeds to effectively deal with smelly shoes while keeping 7,000 kilos of pesticides from entering the environment each year. KEEN has also committed to 100 percent certified preferred leathers from tanners that use zero liquid waste discharge techniques to keep groundwater and the ocean from pollutants. We've also avoided or removed five of the six classes of chemicals deemed to pose the most harm to humans and environmental health, and we're working on the sixth. Sustainability is a critical subject that is gaining increasing awareness within the industry and with Keen fans. We will continue to lead and push to make new advances as aggressively as possible.
Can you talk about the "KEEN Effect" platform and how its "consciously created" mission has evolved? The KEEN Effect is the lifeblood and soul of the brand. We believe that every action has a corresponding effect. A cause/effect relationship that we call The KEEN Effect. It is our platform for action to understand and focus our efforts around People, Planet and Product. Every purchase of a KEEN sandal, boot or shoe helps us positively affect people and the planet.
Photos courtesy KEEN