<span style="color: #5e5e5e;">In 2020, Houston businessman Bill Voss quietly launched Everest.com, which claims to be the first community-driven online marketplace for outdoor gear ranging from hunting and fishing to hiking, camping and rock climbing. Today, Everest.com offers products from over 1,000 U.S.-based merchants with plans for rapid expansion in the current year.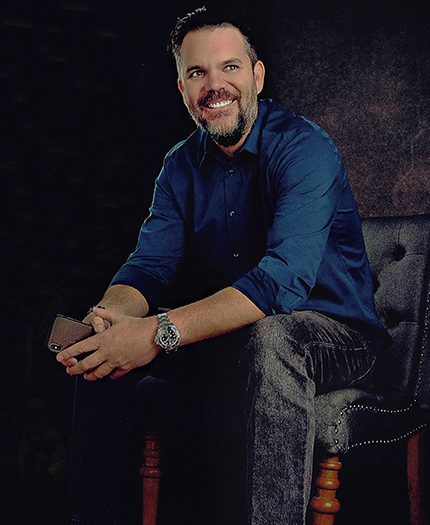 Here, Voss talked with SGB Executive about what Everest.com brings to the overall outdoor marketplace.
What is Everest.com, and what's unique about it? Everest.com is the first online marketplace for passionate consumers in the outdoor sports and recreation space. Everest is not only an online marketplace, but a community hub offering consumers domestically made brand assortments, convenience, expert advice, content, and community in one place. We are committed to providing an environment that's not only consumer-focused but seller obsessed. We believe that collaboration between sellers and buyers is required to offer consumers the most robust marketplace for outdoor recreational products.
What's your background, and how did you get inspired to launch Everest.com? As an avid outdoor enthusiast, I saw a need for an online marketplace to help consumers find the best recreational gear for their next outdoor adventure. I made it my mission to fill an unmet void within an underserved market and founded the first customer-focused, community-driven online marketplace for the outdoor industry in 2020. Today, we offer products from more than 1,000 U.S.-based merchants and retailers, with plans to expand that number to over 10,000 by 2023.
The company promotes itself as being "seller-friendly" and "free of the noise and discrimination" of other platforms that I assume are the larger ones like Amazon. Can you elaborate on what all that means? What does Everest.com offer sellers that are different from other platforms? We love our sellers! Their motivation to be in this industry is their passion for the outdoors, similar to our mission to create Everest. Our goal is to support our sellers and customers and offer quality products at an affordable price. We encourage our sellers to succeed because it creates an environment for our team and customers to succeed. We are a community, and sellers are integral to that community. We understand the importance of maintaining a balance between sellers receiving compensation to support their families and customers having the opportunity to buy great products at the right price.
Another aspect that differentiates us from many large corporations is our focus on a niche market, which provides customers access to a range of outdoor equipment used. We are making it easier for families and friends to enjoy the outdoors by supporting local sellers and American-made products.
Are you hoping to get all the major brands and outdoors retailers on the site, or do you see this as a platform supporting curated niche offerings? The ecosystem's beauty is that there are opportunities for everyone, from boutique offerings to the major brands, outdoors retailers and distributors. All sellers are eligible for the buy box on any product. Our customers love knowing that they are supporting local merchants and retailers and buying from people in the community, and, sometimes, they want to go straight to the source, which we fully support.
We're most excited about facilitating community and communication between brands, customers, shops, celebrities, and more. We want everyone in on the conversation.
What's unique about the experience for consumers? We're not trying to reinvent the wheel when it comes to e-commerce. People have been perfecting this industry for years, and we learn from the best. But we're building best-in-class product pages and easy-to-use checkouts so that customers get everything they expect when they enter the platform. We're creating the biggest selection we can offer, so our customers don't have to visit several sites to find what they need.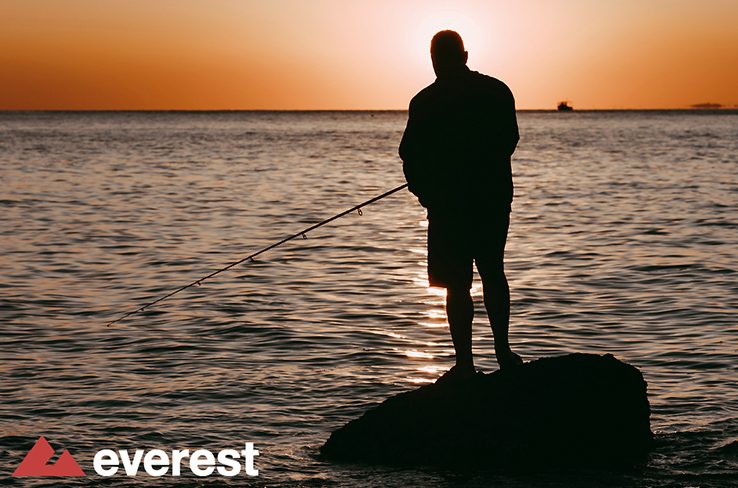 Tell us about your Caliber membership? Caliber memberships are the beating heart, which is all within Everest's online platform. With Caliber memberships, consumers get early bird deals on the site, special year-round discounts that are not available to other buyers and access to content on Caliber videos such as climbing documentaries, fishing shows, wilderness movies, and more. The membership also discounts where our users love to eat, travel and vacation with their families. These discounts include lower prices on fuel, meals and plane tickets. As we grow, we will continue adding more perks to the platform and free shipping for several products.
What are your overall plans for content and establishing Everest.com as a community hub? Our strategy involves inserting products with content like articles, reviews and documentaries and encouraging online discussions on social platforms, as well as pulling influencers and celebrities into the conversation to talk to our customers about what they love to do, where they love to do it and what gear they take when they go. We're partnering with outdoor content producers to keep the story going, whether it's a gear review or a post on their latest birdwatching adventure. We want to hear about it and our community to chat about it. Our goal is for the conversation to carry over to our social channels so that sellers are talking with each other and with customers. 
We are in the early stages, but we envision proctoring these conversations, holding webinars, having conferences, and sharing as much as we can with our community of both sellers and consumers. We also have a swag store just starting up, and we love the idea of seeing people out on the water with an Everest windbreaker on or walking through the park in an Everest sweatshirt.
Do you see your competitors like Amazon, Walmart, other e-marketplaces, or outdoor e-commerce sites? Yes and no. We're in a niche without actual competitors because we're the cross between the two concepts, and no one else is doing that. Other online marketplaces have to be everything to everyone— that is not our intention nor our goal. We're outdoorsmen and women and, therefore, we focus on products for the outdoor industry. We also allow other outdoor e-commerce sites to have a place in the Everest marketplace; it's not only brick-and-mortar retailers. We'd love to get their products onboard and widen their net.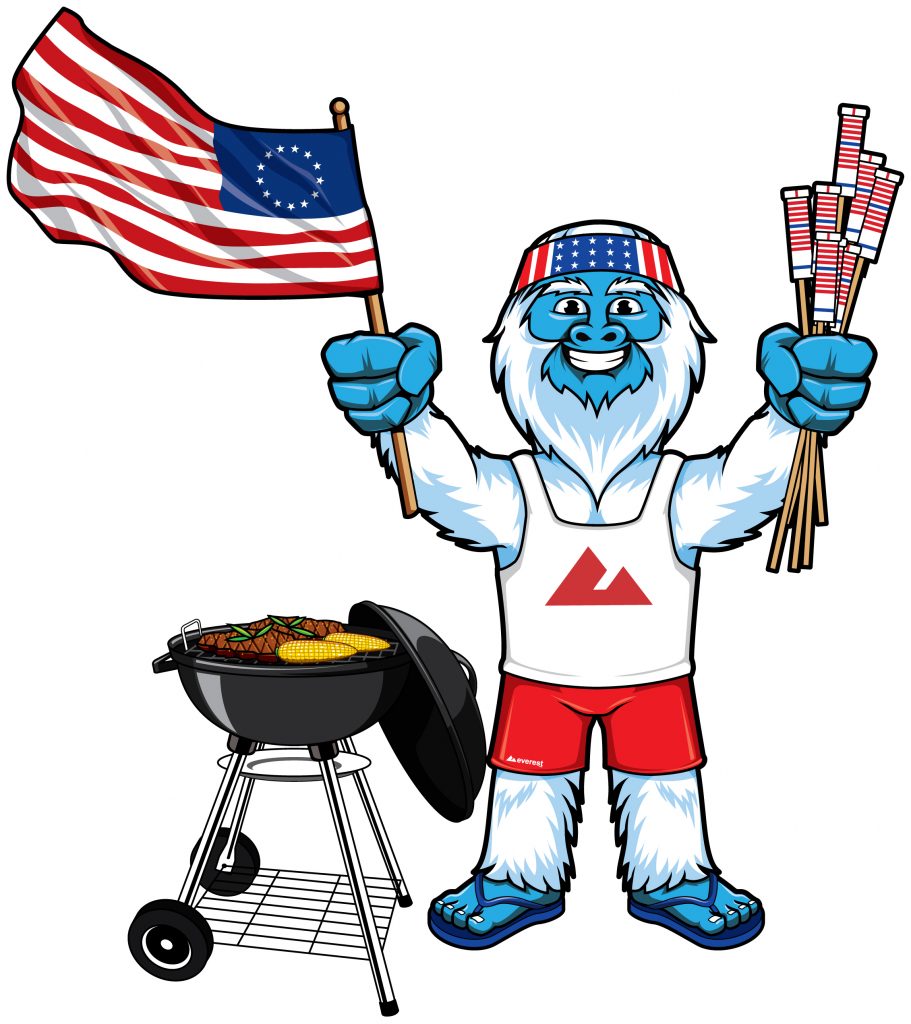 Tell us about your blue Yeti mascot? How did it come about? One day I thought, well, we're Everest, so, Yeti? He and his family came about from conversations about how fun it would be to have a mascot. We're all about stickers, patches and merchandise. We wanted something we could use to show off what we've built. Our team gets excited each time we release a new version, whether it's for the 4th of July or the Yeti off on a fishing trip. We wanted it to be cool. It's a story that's written itself. We've got a life-size mascot, stickers, t-shirts, and bobbleheads in the works. As for the name, we worked on ideas, but none have stuck yet. Maybe a contest is in order. After all, he's the Everest community's mascot, not just ours.
Photos courtesy Everest.com