Xponential Fitness announced plans to go public despite seeing a sharp decline in franchising revenues over the last year due to the pandemic. However, the parent of Pure Barre, Club Pilates and CycleBar predicted boutique fitness would recover by 2022 and again grow faster than the broader fitness club industry.
Xponential Fitness said it commissioned Frost & Sullivan to conduct an independent analysis to assess the total addressable market on the U.S. boutique fitness market coming out of the pandemic. According to its analysis, the total market opportunity was $21.1 billion in 2019 and is expected to recover to $22.1 billion by 2022. The industry is expected to grow at a 24.5 percent CAGR, from $8.8 billion in 2020 to $26.2 billion by 2025.
The filing noted that the fitness boutique experience continues to stand out for its fitness coaches and community aspect versus the average gym experience.
"Boutique fitness is built around a social, supportive community of coaches, trainers and consumers helping each other achieve their fitness goals," wrote Xponential Fitness in the filing. "A boutique fitness workout typically offers more customized programming and a more intensive experience complemented by increased levels of personal attention and guidance relative to a traditional health and fitness club."
However, the overall recovery in the fitness club space is expected to be helped by growing consumer interest in health and wellness post-pandemic and interest in returning to gyms.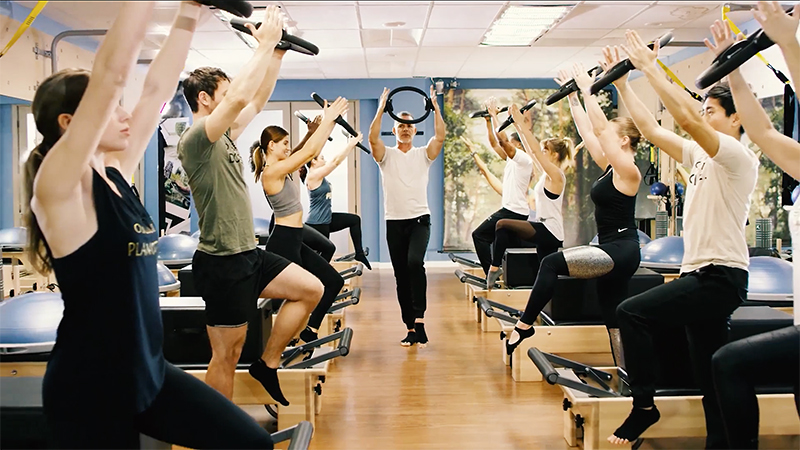 According to an IHRSA survey conducted in October 2020, more than 85 percent of fitness club users indicated their exercise routine had changed, with 50 percent reporting dissatisfaction with new workout routines, stating that it is "less consistent," "less challenging," and/or "simply worse." Ninety-four percent of respondents said they would return to the gym in some capacity, 95 percent reported they missed at least one aspect of physically being at their gym, and 68 percent prioritized their health more now than before the pandemic.
Moreover, according to Kentley Insights projections published in January 2021, the U.S. health and fitness club industry revenue is expected to recover to $34.1 billion in revenue in 2021 and grow at a 5 percent CAGR after that to $41.3 billion in revenue by 2025.
Xponential Fitness said it expected its growth would benefit from three post-pandemic tailwinds:
Increased awareness of active lifestyles and the health benefits of exercise;

Increased fitness participation, particularly among Millennials and Gen Z, who accounted for approximately 50 percent of all health and fitness club membership in 2019; and

Increased level of stress associated with the pandemic and a desire to elevate mood through exercise and participation in a fitness community.
In the Risks Factors section of the analysis, Xponential Fitness warned that the company faced risks tied to shifting behavior around fitness. The company stated, "For example, during the COVID-19 pandemic, many of our members shifted to at-home workouts. We are unable to predict whether our active membership levels will return to the same levels as our franchisees experienced before the COVID-19 pandemic."
Before the pandemic, the S-1 filing showed that boutique fitness was on the rise.
IHRSA estimated that between 2015 and 2019, boutique studio memberships increased 29 percent, nearly double the 15 percent membership growth in the overall health and fitness club industry. An estimated 42 percent of health and fitness club participants in the U.S. reported having a boutique fitness membership in 2018, up from 21 percent in 2013, according to IHRSA.
Overall, before the pandemic, the U.S. health and fitness club industry experienced annual growth for more than 21 consecutive years. Since 2004, the industry had grown at a 6 percent CAGR from approximately $14.8 billion in 2004 to roughly $35.0 billion in 2019.
Nonetheless, the pandemic took its toll on recent results.
In the year ended December 31, system-wide sales at Xponential Fitness fell 21.1 percent to $442.1 million from $560.4 million in 2019. System-wide sales had grown 44.0 percent in 2019.
Total revenue to the company, which primarily includes franchising fees, equipment sales to franchisors and merchandise sales, was $106.6 million in the year ended December 31, down 17.4 percent. The decline was due to a significant drop in equipment revenue due to the decrease in new studio openings caused by the pandemic and, to a lesser extent, merchandise revenue due to temporary studio closures and reduced usage due to the pandemic.
Xponential Fitness had 240 new studios open in 2020, compared to 394 new studios opened in 2019.
Among the major revenue components in 2020, franchise revenue was $48.1 million in 2020, compared to $47.4 million in 2019; equipment revenue was $20.6 million in 2020 compared to $40.0 million in 2019; and merchandising revenue was $16.6 million against $22.2 million.
Same-store sales were down 34 percent in 2020, following gains of 9 percent in 2019 and 8 percent in 2018. The company generated average quarterly same-store sales growth of 7 percent over the nine quarters ended March 31, 2020 and experienced a decline of 14 percent over the nine quarters ended March 31, 2021. Same-store sales were down 24 percent for the three months ended March 31.
The net loss in 2020 came to $13.6 million against a loss of $37.1 million a year ago and $42.5 million in 2018. The adjusted EBITDA came to $9.81 million in the latest year against $16.5 million in 2019 and an EBITDA loss of $10.6 million in 2018.
The latest year's earnings benefited from a credit of $11.0 million from acquisition and transaction expenses related to a non-cash change in contingent consideration related to 2017 and 2018 business acquisitions. Charges related to acquisition and transactions came to $7.9 million in 2019. Acquisitions include Club Pilates and CycleBar in September 2017, Stretch Lab in November 2017, Row House in December 2017, AKT in March 2018, Yoga Six in July 2018, Pure Barre in October 2018, Stride in December 2018, and Rumble in March 2021.
Xponential Fitness said it absorbed increased amortized franchise territory sales commissions, technology fees and digital platform costs in 2020 and benefited from lower operating expenses, including marketing costs, as operations faced restrictions in 2020.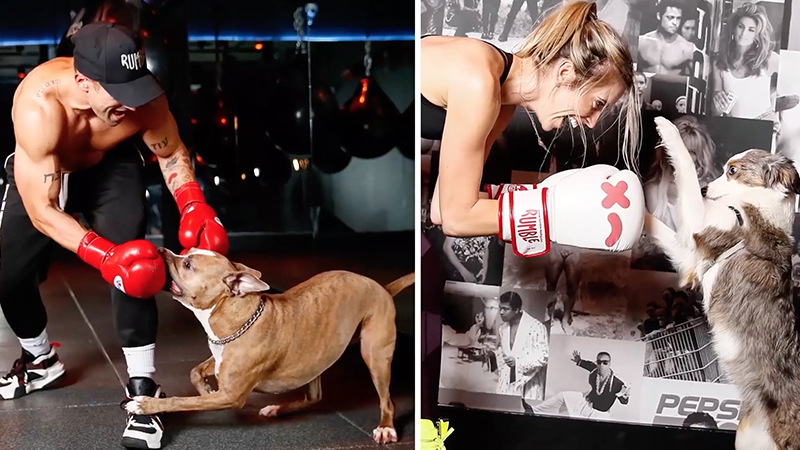 Other highlights of Xponential Fitness' platform's recent financial results and growth include:
Increased the number of open studios in North America from 813 as of December 31, 2017 to 1,712 as of December 31, 2020, representing a CAGR of 28 percent, and increased the number of open studios in North America from 1,527 as of March 31, 2020 to 1,765 as of March 31, 2021;

Increased cumulative North American franchise licenses sold from 1,498 as of December 31, 2017 to 3,273 as of December 31, 2020, representing a CAGR of 30 percent, and increased North American franchise licenses sold to 3,371 as of March 31, 2021. As of March 31, 2021, franchisees were contractually obligated to open a further 1,391 studios in North America. In addition, as of March 31, 2021, Xponential Fitness had ten studios open internationally, and master franchisees were contractually obligated to sell licenses to franchisees to open an additional 693 studios in nine countries.
The company bills itself as the "largest boutique fitness franchisor in the U.S. Its brands include Club Pilates, the nation's largest Pilates brand; CycleBar, the nation's largest indoor cycling brand; StretchLab, a concept offering one-on-one and group stretching services; Row House, a high-energy, low-impact indoor rowing workout; AKT, a dance-based cardio workout combining toning, interval and circuit training; YogaSix, the largest franchised yoga brand; Pure Barre, a total body workout that uses the ballet barre to perform small isometric movements; Stride, a treadmill-based cardio and strength training concept; and Rumble, a boxing-inspired full-body workout. The company served more than 850,000 customers in 2020 via in-studio and streaming workouts during the height of the pandemic.
"Our diversified portfolio of brands spans a variety of fitness and wellness verticals, including Pilates, barre, cycling, stretch, rowing, yoga, boxing, dance, and running," the company wrote in its S-1. "By leveraging our network of over 1,400 franchisees, we can capitalize on popular and proven fitness modalities to rapidly and efficiently expand boutique fitness experiences globally."
Xponential Fitness is seeking to raise $100 million through its IPO, although that's just a placeholder value, and the amount may change. The number of shares to be sold and the projected price was not disclosed. Plans call for Xponential to trade on the New York Stock Exchange under the ticker symbol "XPOF."
Photos courtesy Xponential Fitness