Puma expects the financial impact from the pandemic lockdowns to linger until near the end of the second quarter due to a recent spike in lockdowns, primarily in Europe. However, global growth in running is helping support strong improvement in the third and fourth quarters.
"We see a running boom in the whole world," Bjørn Gulden, CEO, Puma SE, said on a media call with journalists. He noted that yoga and other outdoor activities also see an uptick and expects the healthy living trend to continue even after the pandemic.
Gulden's optimism is backed by orders for 2021 that are up almost 30 percent year-over-year, with bookings for running products exceptionally high. Footwear and apparel orders at year-end were both up about 30 percent. Gulden also said the Puma brand continues to see "very good feedback" from its retail partners and consumers.
The first quarter, and the beginning of the second quarter, are expected to be "heavily impacted" by restrictions caused by COVID-19.
Puma noted that as the number of COVID-19 cases continues to be "very high" globally, several governments have already extended their lockdowns until the end of February or even into March. In Europe, about half of the retail stores selling Puma products remain closed due to various lockdown measures. In multiple other markets, stores remain closed or are operating with significant restrictions.
Given that vaccination campaigns are underway in almost all parts of the world, recovery is expected to start at the end of the second quarter, with substantial improvements following throughout the third and fourth quarters.
"The pandemic is, unfortunately, still here and impacting our business," said Gulden. "We do expect the negative impact to continue through the first and parts of the second quarter but expect to see an improvement in the second half of the year. I am convinced that 2021 will be a better year for us than 2020."
The outlook for the current year includes:
"At least a moderate" increase in sales in constant-currency "with an upside potential"; and

Both EBIT and net earnings show "significant improvement" compared to 2020.
Q4 Sales Climb 9.1 Percent Currency-Neutral
The subdued outlook arrives as Puma delivered a solid fourth quarter that followed a strong rebound in sales and profitability in the third quarter.
In the fourth quarter ended December 31, sales on a currency-neutral basis grew 9.1 percent to €1.52 billion ($1.84 bn) and increased 2.8 percent on a reported basis. The gains came despite COVID-19-related lockdown measures.
A strong sales increase led to this growth in the Asia/Pacific, up 11.8 percent on a currency-neutral basis, driven by Greater China. EMEA's currency-neutral sales grew 9.8 percent despite COVID-19-related lockdown measures in Europe as of November. Also, the Americas showed a good performance, up 6.1 percent on a currency-neutral basis with growth across North and Latin America.
Puma said the fourth quarter started with very strong sales growth in October following the currency-neutral gain of 13.3 percent seen in the third quarter as its business recovered from the initial widespread lockdowns. However, through November, implemented lockdown measures across multiple countries in Europe, and consequently, around 35 percent of Puma's owned and operated retail stores in Europe closed temporarily. This trend continued in December, with up to 50 percent of the retail stores that sell its products in Europe closed as required by local authorities.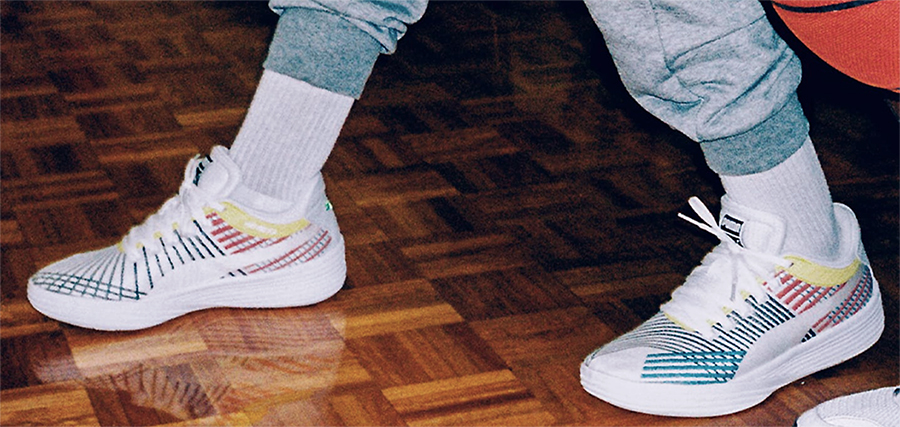 Footwear Sees Modest Q4 Growth Due To Supply Issues
All product divisions contributed to Puma's growth in the quarter. Apparel grew 15.7 percent on a currency-neutral basis. Accessories were up 7.3 percent on a currency-neutral basis, mainly due to strong golf, leg and bodywear businesses. Footwear increased 3.8 percent on a currency-neutral basis, including sustained momentum in basketball.
On the media call, Gulden said the apparel gains reflected the stay-at-home trend. He said, "We all know that people sitting at home want to be casual. There's a lot of talk about the jogging pant and casual wear, and I'm sure we also gained from that in these numbers."
Footwear gains were held back by low supply. Orders from retailers were made during the second quarter when business was weak, leading Puma to adjust production downwardly.
Puma's Wholesale business increased 4.6 percent on a currency-neutral basis in the quarter to €1.02 billion, despite lockdowns and store closures in several markets. Puma's direct-to-consumer (DTC) business, which includes owned and operated retail stores and e-commerce, expanded 19.3 percent on a currency-neutral basis to €502.0 million, driven by strong growth in e-commerce of 57.2 percent on a currency-neutral basis.
Gross margins in the quarter improved 70 basis points to 48.0 percent despite negative currency effects. The improvement reflected better sell-through, less promotional activity, good inventory management, a favorable distribution channel, and regional mix effects.
In the quarter, operating expenses (OPEX) increased 2.8 percent to €668.5 million due to higher sales-related warehousing and distribution costs mainly driven by strong e-commerce growth that offset cost-control measures. As a percent of sales, OPEX was flat at 44.0 percent year-over-year.
EBIT in the quarter increased 14.6 percent to €63.3 million due to sales growth combined with a higher gross profit margin. Net earnings climbed 38.8 percent to €24.7 million, or €0.16.
2020 Sales Dip 1.4 Percent
For the year, sales decreased 1.4 percent currency adjusted to €5.23 billion and were down 4.9 percent on a reported basis. Results were impacted by a 30.7 percent currency-adjusted decline in the second quarter.
EBIT for the year tumbled 52.5 percent to €209 million. Gross margins declined 180 basis points to 47.0 percent due to negative currency impacts and more promotional activity. OPEX decreased 0.3 percent due to cost-saving measures initiated at the end of the first and during the second quarter. Net earnings for 2020 declined 30.1 percent to €78.9 million, or €0.53.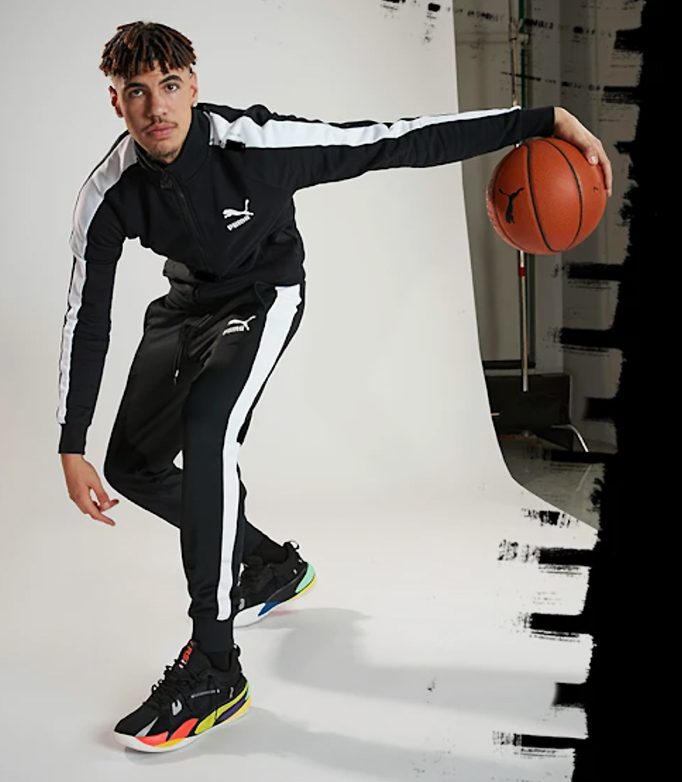 Inventories increased only slightly by 2.5 percent at the year's close due to disciplined buying and good inventory management.
Gulden noted that while the company shored up its balance sheet during the year amid the uncertainty caused by the pandemic, it continued to make investments to support future growth, including in infrastructures like logistics and IT and forming partnerships with Neymar Jr., Dua Lipa and LaMelo Ball to support brand heat.
Looking ahead, Gulden said the pandemic continues to present challenges coming up with an accurate outlook for 2021. He further said there's an "unbelievable increase" in freight rates coming out of Asia both to Europe and America that has to do with a shortage of containers and general container capacity. He suspects container rates will double for the next 12 months. Currency volatility is also expected to continue to impact sales and margins in the next 12 months from a consolidated point of view.
Gulden said that despite the high rate of lockdowns in Europe due to the pandemic, he feels more optimistic "even about Q1 this year" than last year as vaccines roll out. He said, "I believe we have more of the pandemic behind us than we have ahead of us. So, at least we feel better now than we did ten months ago."
Photos courtesy Puma