Proceeds of Limited-Edition T-shirt Sales to Benefit Nebraska Cattlemen Disaster Relief Fund to Assist Cattle Producers Impacted by Recent Weather Events
Record flooding in the Midwest has caused significant damage. It is still unknown the impacts of the loss of livestock and crops, which could result in financial losses in the billions. To provide support for the people whose livelihoods are directly tied to the land, The Original Muck Boot Company has launched a limited-edition 'Muckproof' t-shirt to raise funds at a local level.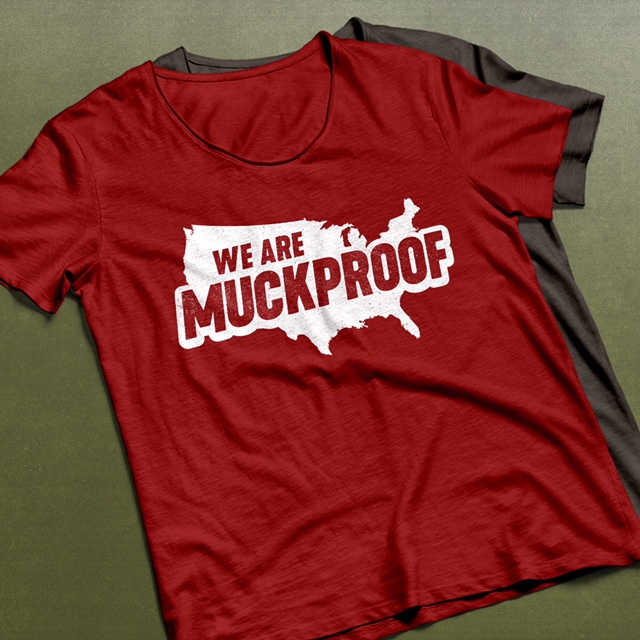 All proceeds from the sale of the t-shirt – roughly $10.00 per shirt – will go directly to the Nebraska Cattlemen Disaster Relief Fund, which will distribute 100 percent of the received donations to Nebraska cattle producers who have been impacted by natural disasters, including the recent flooding and bomb cyclone.
"The Muck Boot Company is more than just a brand of boots worn on the farm," said David Mesicek, chief marketing officer for Honeywell Retail, parent organization to The Original Muck Book Company. "It's a symbol of the rural spirit that arises from the sense of community that comes from a way of life we all share."
Nebraska Cattlemen works for Nebraska cattle producers from pasture to plate, representing, educating and promoting cattle producers in every facet of the industry. Nebraska Cattlemen members strive to grow and protect the industry that they work in each and every day.
"We have received hundreds of calls from people all over the United States wanting to know how they can help. It is an overwhelming feeling, and we greatly appreciate all the thoughts, prayers and support. Right now it is tough out there, but we will prevail," said Mike Drinnin, Nebraska Cattlemen President.
Join The Muck Boot Company in supporting the Nebraska Cattlemen by purchasing the Muckproof t-shirt here, which will be available for sale through the end of April. You can also donate directly to the Nebraska Cattlemen Disaster Relief Fund here.
About Muck Boot Company:  It all started with a universal problem – muck. Wet, messy, muddy, dirty muck. We were determined to find a solution for keeping our feet warm and dry through it all. We began, out of necessity, to build premium, protective, reliable boots that offer exceptional comfort in every element. That's how The Original Muck Boot Company was born, providing 100% waterproof boots and footwear that withstand the muckiest situations in every season. Over the past two decades, we have had the freedom to innovate, experiment, and test or products in every single element – because outside, there are way more than four seasons. That's why we've designed each of our styles to work hard for every task and brave every condition – so you can be protected, productive, and always in your comfort zone, no matter the weather.
About Nebraska Cattlemen:  The Nebraska Cattlemen association serves as the representative for the state's beef cattle industry and represents professional cattle breeders, ranchers, and feeders, as well as county and local cattlemen's associations. Its headquarters are in Lincoln with satellite offices around the state to best serve members.