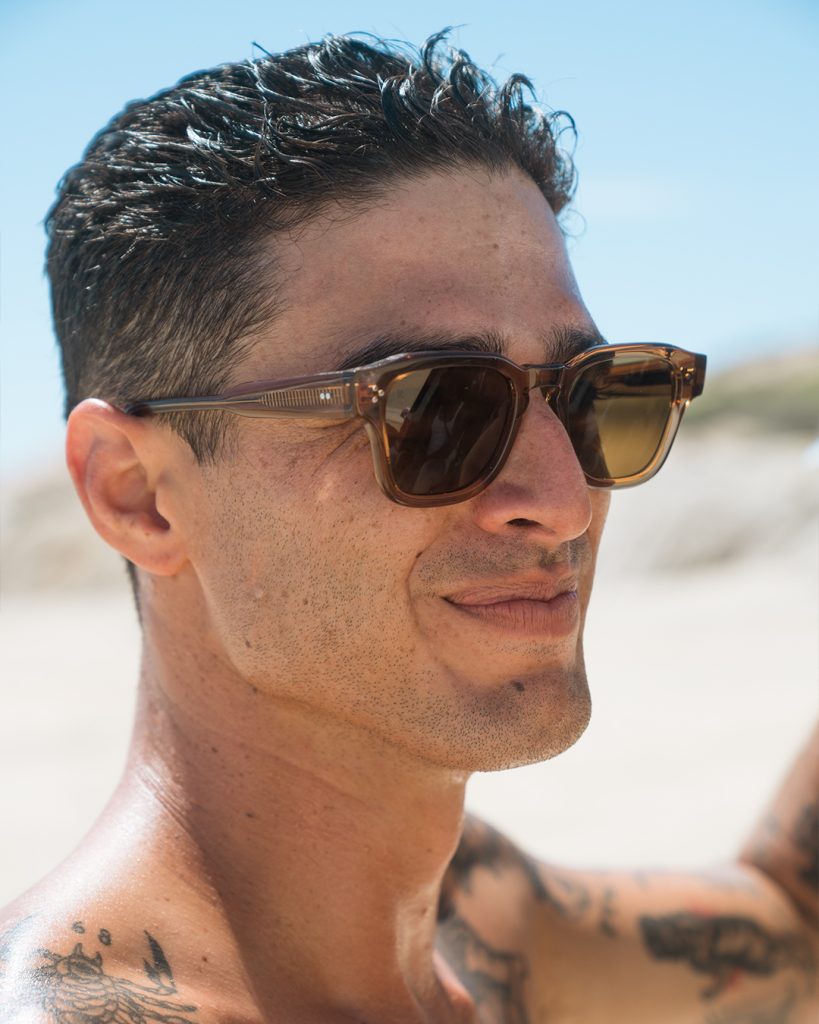 Raen, a premium eyewear brand, launched its latest collection featuring frames made with M49 acetate from Mazzucchelli and Zeiss sustainable polyamide lenses, made partially of bio-based materials and producing "50 percent fewer CO2 emissions" during production.
The Mazzucchelli M49 Bio Acetate is both bio-based and biodegradable. Instead of using petroleum-based plasticizers, bio-based acetate uses natural materials and renewable sources to create a product that performs similarly to other acetates.
"We are proud to partner with Mazzucchelli, a leader in sustainable materials, for our latest collection. By incorporating M49 Bio Acetate into our designs, we are taking a significant step towards an eco-friendlier future," said Raen Co-founder and Design Director Jordan Percy. "This partnership allows us to combine our passion for timeless designs with Mazzucchelli's innovative bio-based material, creating a premium feel and look that Raen has become known for."
The sunglass collection includes Remmy and Huxton in Cascade; Wiley in Fennel; Rece in Clove; Rune in Cava; Nikol in Breeze; Phonos in Lagoon; Mystiq in Golden Hour.
The Bio Acetate Collection also expands to its optical frames, including the Cleese and Saint Malo II in Ash; Beal and Soph in Tropic; Nolan in Lagoon; Del in Saffron; and Nevill in Marrakesh.
Earlier this year, Raen released the Recycled Black Collection, which uses an acetate made from 100 percent recycled materials. 
Photo courtesy Raen