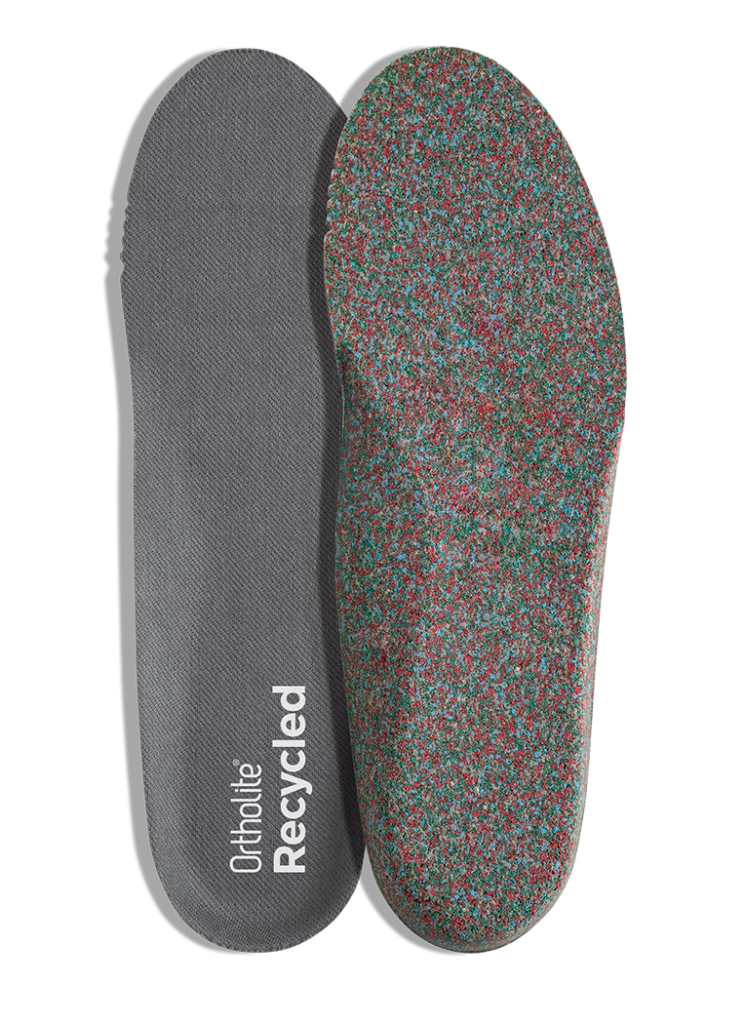 OrthoLite said it "recognizes a powerful opportunity to lead the sustainability revolution in footwear." Among one of several actions that will be announced in 2021, OrthoLite unveils its Zero Waste Initiative.
OrthoLite an insole supplier for "over 350 footwear brands worldwide, across all categories—athletic, running, comfort, golf, lifestyle, and fashion—are also used "in more than 500 million pairs of shoes every year." OrthoLite said its "commitment to sustainable, circular solutions has an immense and measurable global impact."
"Zero waste is a significant step toward pollution reduction and the regeneration of natural systems—central tenets of circular, sustainable solutions. This commitment includes investment in a proprietary manufacturing system that elevates waste minimization and management beyond the traditional standards of LEAN manufacturing. It also includes participation with the Higg Index to transparently share the company's progress and help other manufacturers work toward the same," said Ortholite.
"Our intent is not only to minimize our own environmental footprint, but it's also to lead the entire footwear industry in doing the same," said Glenn Barrett, founder and CEO, OrthoLite. "Environmental stewardship responsibility is a critical area of focus for our business. Our innovation team is focused on climate-friendly products and development while our C-Suite is increasing efforts to support climate-aligned and sustainable projects. Through our community of brand partners and global supply chain, OrthoLite's commitment to sustainable best practices can have a massive positive impact on sustainability in footwear."
Pursuing sustainability is a "core value" of the company since it launched 25 years ago with insoles containing recycled rubber.  OrthoLite insoles contain a "minimum of five percent recycled rubber and prevent more than 300 metric tons of rubber waste from going into landfills each year. Additional recycling and efficiency efforts keep 200 tons of foam waste from going to a landfill," the company continued.
OrthoLite's current investments include:
In-house recycling facilities to optimize the supply chain from end to end by capturing and repurposing all waste material to closing the loop on post-production waste;
Using bio-oil made from castor beans to reduce demand for petroleum and use fewer natural resources;
On-site wastewater treatment at its facilities worldwide;
Reusable shipping boxes through its Blue Box Program;
Providing recycling stations for employees to responsibly dispose of cans, glass and paper; and
In 2019, it implemented the Higg Index auditing process across "seven key workstreams" that measure and improve environmental, labor and social practices in its factories.
"Our global team will continue to be all in with our commitment to furthering sustainability in footwear, both in efficiencies, sourcing and supply and in industrial recycling. OrthoLite's global reach with our brands, factories and suppliers creates a powerful ripple effect with our heightened commitment," Barrett said. "This path is not the easy way forward, but it is most certainly the right one as we enter our next 25 years. And we look forward to affecting positive change faster by working with our global supply chain and brand partners to invest in and implement circular solutions."
Photo courtesy Ortholite