Whistler, B.C., September 23, 2019—Award-winning outdoor marketing agency Origin and outdoor design and manufacturing company Arc'teryx today released the trailer for Spearhead: Pushing the Boundaries of BC's Backcountry. The Origin-produced film, set for release on October 18, 2019, explores the Spearhead Traverse's impact on skiers over the past five decades and how a complex future will continue to push the boundaries of backcountry travel.
"We are honored to have the opportunity to be a part of telling the story of one of the key recreation areas within the Sea to Sky Corridor," said John Irvine, senior manager for community experience at Arc'teryx. "The Spearhead means something to everyone who has spent time touring or hiking in the Coast Mountains, and it is important for us to celebrate the area's history with the local community and to share it with the world in the form of a film."
The Spearhead Traverse is a renowned backcountry ski touring route that forms a horseshoe-shaped line between Whistler and Blackcomb Mountains. While easy access allowed some of skiing's most influential stars to train and reach new heights, it also created a massive influx in recreational traffic in the last 10 years. Today, the range faces serious issues surrounding overuse, human impact and safety concerns with large crowds venturing further into uncontrolled terrain.
"The Spearhead is at risk of being loved to death," said recreationalist and advocate Matt Gunn. "We need to promote responsible wilderness development."
The approved construction of three huts along the route opens a discussion on how the issues confronted in this spectacular environment might set a precedent for backcountry land management in North America.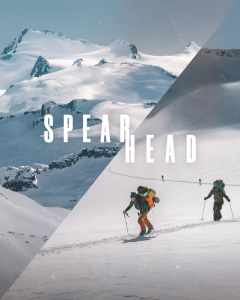 "The idea for this film came directly from spending time in these mountains," said Spearhead Director Seth Gillis. "I've spent years honing my own backcountry skills in the Spearhead, and the idea that this range has had an influence on so many skiers and snowboarders is really what drew me to this story. With the new huts being built, the traverse faces such an interesting—and potentially groundbreaking—future, and it's a total privilege to bring this story to life."
The film required weeks of production in hazardous backcountry terrain, including a four-day winter traverse. With a head office in Whistler and a video team that is highly skilled in backcountry filmmaking and winter shooting. Origin was uniquely positioned to capture the beauty and intensity of the Spearhead Range.
The film is also supported by REI, Backcountry Magazine and Sweet Protection. Distribution partners Backcountry and REI will release the film on October 21, 2019. To view the teaser, visit youtube.com/watch?v=O_UNERAOt2M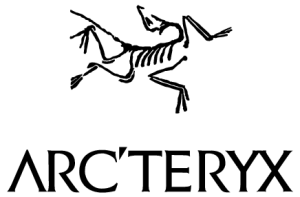 About Arc'teryx: Arc'teryx is a global design and manufacturing company based in North Vancouver, B.C. specializing in technical high-performance apparel, outerwear and equipment. Arc'teryx delivers creative solutions to enable those who live at the edge. Our products are distributed through more than 3,000 retail locations worldwide, including 32 branded stores globally. Arc'teryx is named for the Archaeopteryx Lithographica, the first reptile to develop the feather for flight, and exists to Accelerate Evolution. arcteryx.com.

About Origin: Origin is an outdoor-focused, digitally-driven creative, content and marketing agency. Founded more than 20 years ago, the agency has worked with a multitude of prominent outdoor brands such as Whistler Blackcomb, L.L.Bean, lululemon, Smartwool, The North Face, and many more. With offices in Montreal and Whistler, as well as a US subsidiary based in Vermont, Origin provides a bilingual and suite of capabilities to the outdoor brands it helps succeed and grow in both Canada and the US. For more information about Origin, please visit originoutside.com. Subscribe to Origin's "Insights On The Outdoors" monthly newsletter at originoutside.com/newsletter-sign-up.