Salt Lake City, UT, September 23, 2019—Gear.com is proud to announce it is the first retailer to join Climate Neutral Certified, an independent and rigorous certification program that verifies a company has achieved net-zero carbon emissions for the entirety of a company's carbon footprint.
Climate Neutral, a non-profit organization, provides the Climate Neutral Certified label for companies that meet its rigorous standards. The organization has a mission to accelerate the transition to a low-carbon world by recruiting companies to publicly measure, reduce, and offset their carbon emissions. Climate Neutral provides the Climate Neutral Certified label to communicate to customers and stakeholders that a brand is committed to a set of immediate and long-term actions to reverse climate Change.
"Given the urgency of the climate problem, it is critical for businesses to take responsibility for the carbon pollution generated from making and delivering their products and services," said Climate Neutral Executive Director Austin Whitman. "We're thrilled to have Gear.com join the growing set of companies that have committed to this journey. Our brands are going to lead their industry peers into a new era of social responsibility."
For Gear.com, the decision to join this movement was a no-brainer, aligning with Gear.com sustainability values. "It's no secret that climate change is a huge problem," said Gear.com Chief Operating Officer Brig Graff. "Decreasing our carbon emissions will help halt climate change and its devastating outcomes. Everyone can do their part, and we hope that if companies like Gear.com lead the way, consumers will follow. We're glad to be part of this esteemed group and even happier to be setting ourselves up to do better by the environment."
Gear.com has sustainably scaled its business since its inception and will continue with two carbon-reducing activities including a remote work policy and a continually optimized supply chain. Most importantly, it will offset all carbon of its business through the Climate Neutral platform by purchasing internationally-recognized and verified carbon credits.
To learn more about Climate Neutral and about the process of measuring, reducing, and offsetting a business's entire carbon footprint, please visit climateneutral.or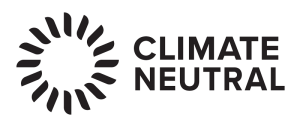 About Climate Neutral: Climate Neutral is an independent non-profit organization enlisting the private business community to halt the effects of climate change. We believe climate neutrality, or achieving a net-zero carbon footprint for a company's upstream and downstream greenhouse gas emissions, needs to become the new minimum standard of corporate responsibility for all companies. To learn more about Climate Neutral, including how to become a partner, please visit climateneutral.org.
About Gear.com: At Gear.com you can shop simpler, give smarter, live better, get outside faster and share the wealth of adventure. Gear.com helps everyone "get out there" sooner to experience the "5-to-9 life" with easy access to a handpicked product collection featuring the best—and oftentimes under-the-radar—brands out there. The Gear.com Give-A-Buck program helps more people, especially those who don't have the means, get outside. On every purchase you make, Gear.com gives 20% back: 10% back to you for your next purchase, and 10% to someone of your choice to help them access the outdoors with the best gear in the industry. Gear.com Is committed to being the connoisseurs of the good life, taste-makers and conscientious curators of great gear. For more information, visit gear.com.